Friday 12th March 2021 Newsletter
Article 15
You have the right to choose your own friends and join or set up groups, as long as it isn't harmful to others.
Welcome back
It has been fantastic to welcome all of our children back into school this week. Many have come back into school with such a positive attitude and appear really happy to be back – seeing their friends again and settling back into school routines.
Can we take this opportunity to say a very warm welcome to our new Nursery children (who were able to attend for one session before Lockdown) and their families? We appreciate how hard it has been for all of you starting school without the usual transition arrangements that would have been in place. Your children have made an amazing start to their time at Blanford Mere – they have come in smiling and positive. We look forward to working with you all and getting to know you better. We hope that all of our new children and parents will be happy at Blanford Mere.
Thank you too, to parents/guardians of our existing pupils for sending them back to school in the correct uniform – remember children should wear winter uniform up until the Easter break – this includes a shirt and tie (Year 1 – Year 6) and school shoes. A reminder that all PE kits should be in school too. All classes have timetabled PE sessions.
The arrangements for children being dropped off/collected from school are working well, but we ask that only one parent/carer brings and collects their child, that all parents/carers wear a mask for drop off and collection, socially distance, keep their children by their side and be prompt with timings. Please leave the area as soon as possible. We understand that some siblings have the same arrival/collection time – we are asking that you drop/collect the youngest first. Staff are aware of this and placing older siblings at the back of the line when dismissing. I'm sure that this will become swifter as the time goes by!
Year 1 – Year 6 children should bring sanitiser, and tissues daily. Many thanks to those parents who have read and are following our guidance to keep everybody safe and keep the school fully open.
Collection Arrangements
Collection arrangements at the end of the day. If your child attends our After School Club, Playbox or other provider on a regular basis please indicate this in your child's planner. This also applies if the routine changes or another relative is collecting. If the arrangements for collection change throughout the day, then please call the office on 01384818365. Thank you.
Great news!
I'm sure that many of you have seen our brand new climbing frames and new work surfaces that have been installed in the EYFS and KS1 playgrounds. We think that they look absolutely amazing! We would like to thank our Governing body for generously paying for them to be installed! The staff and children will begin to use the equipment after the Easter holidays.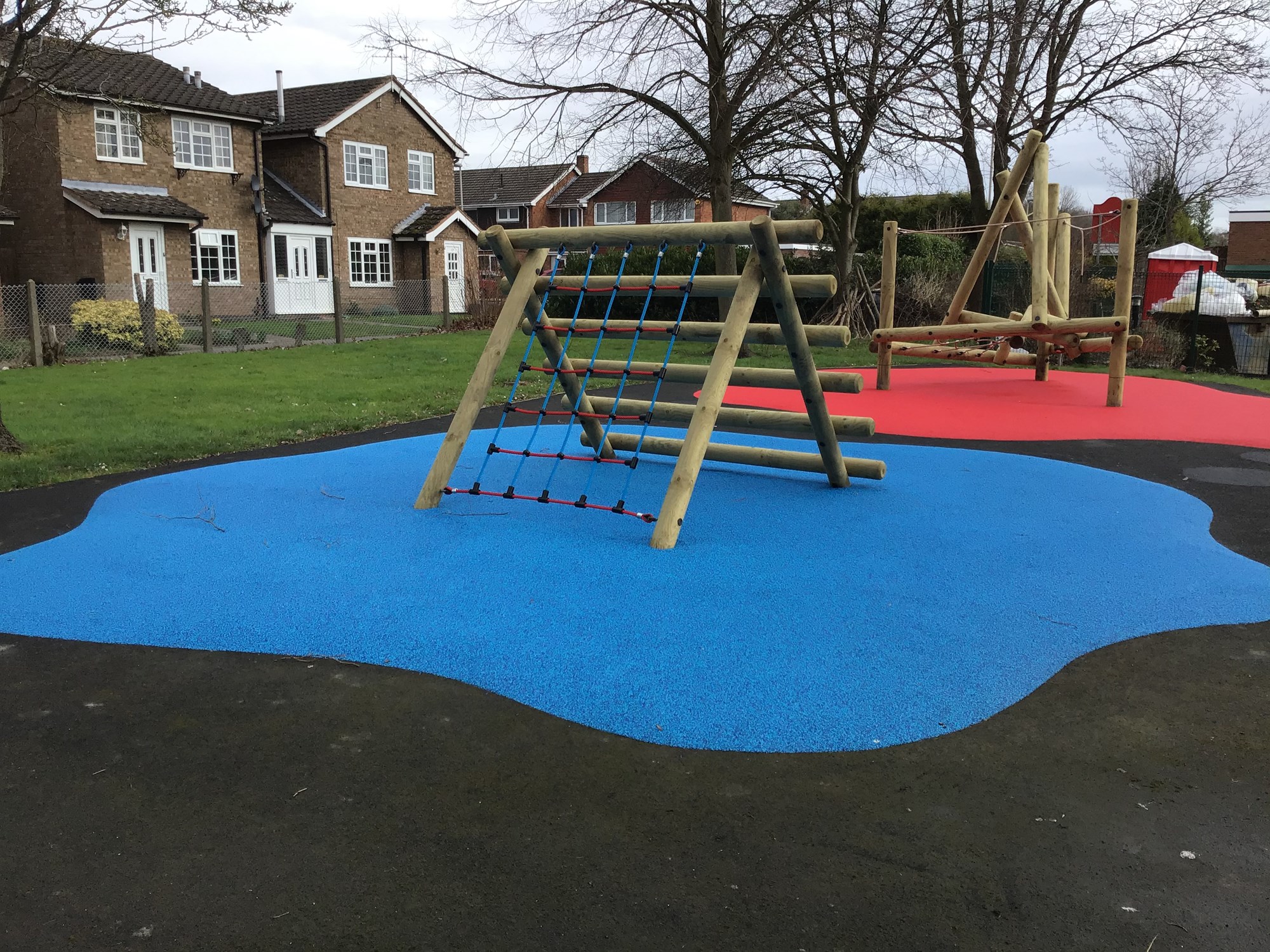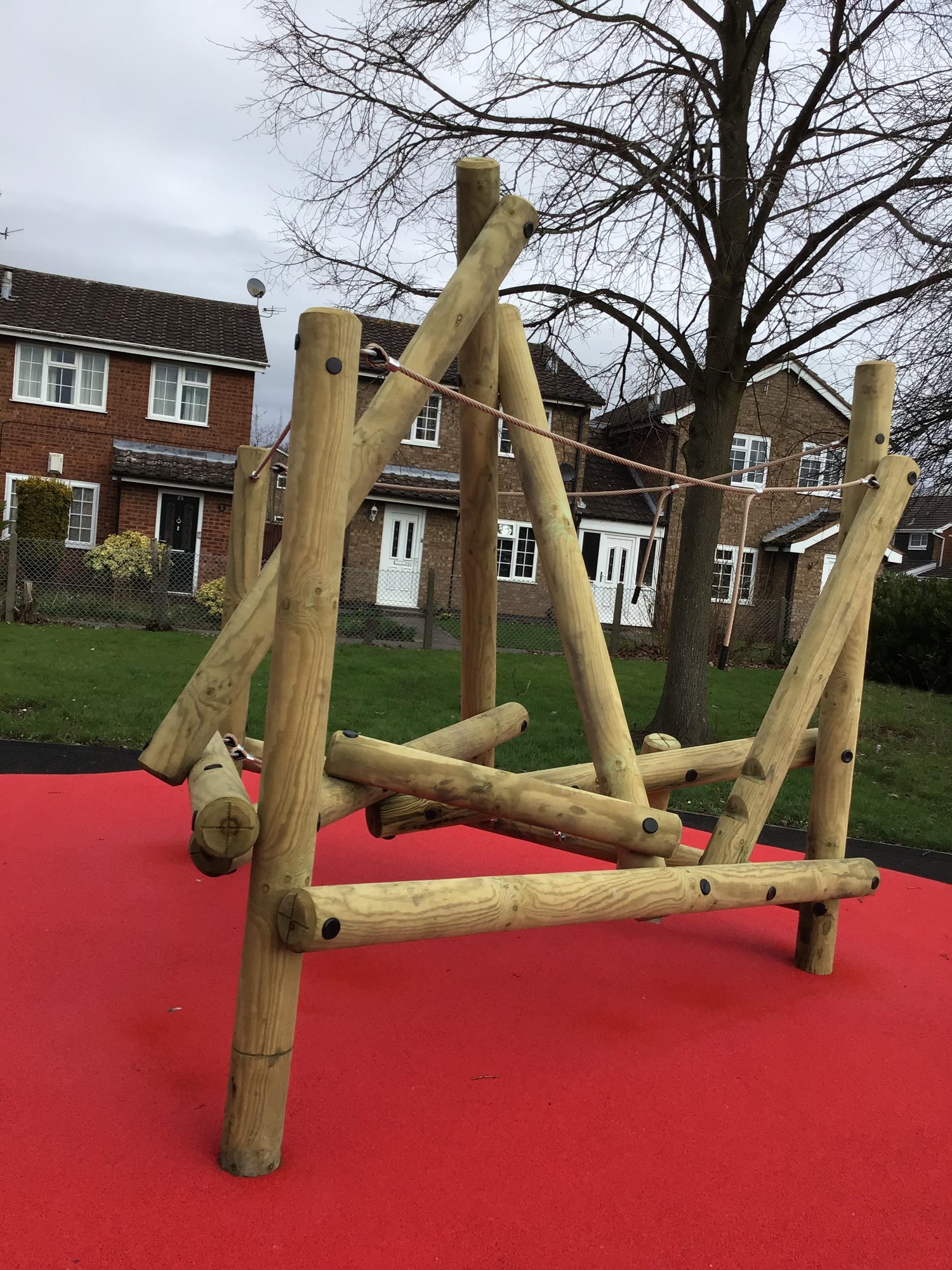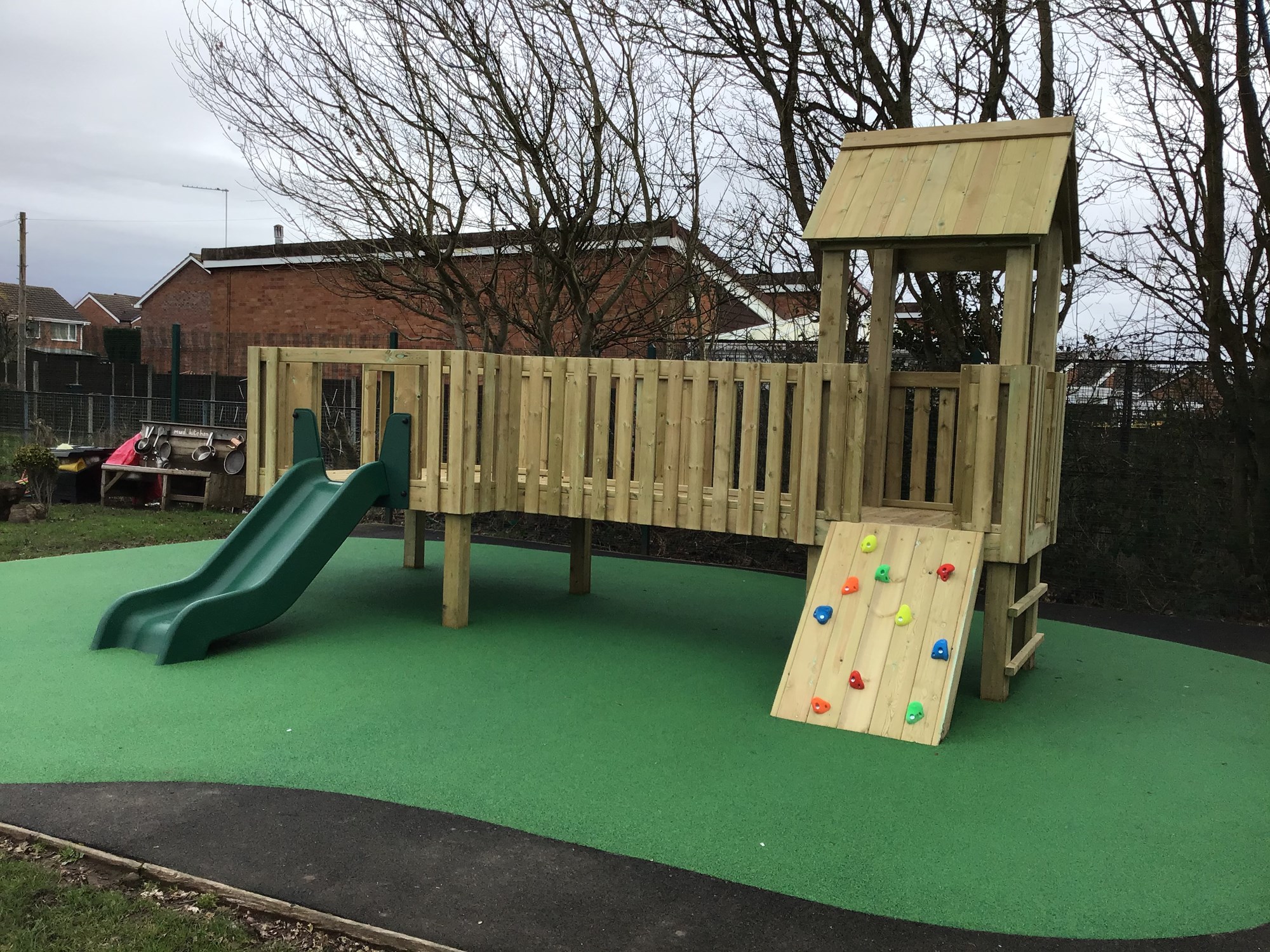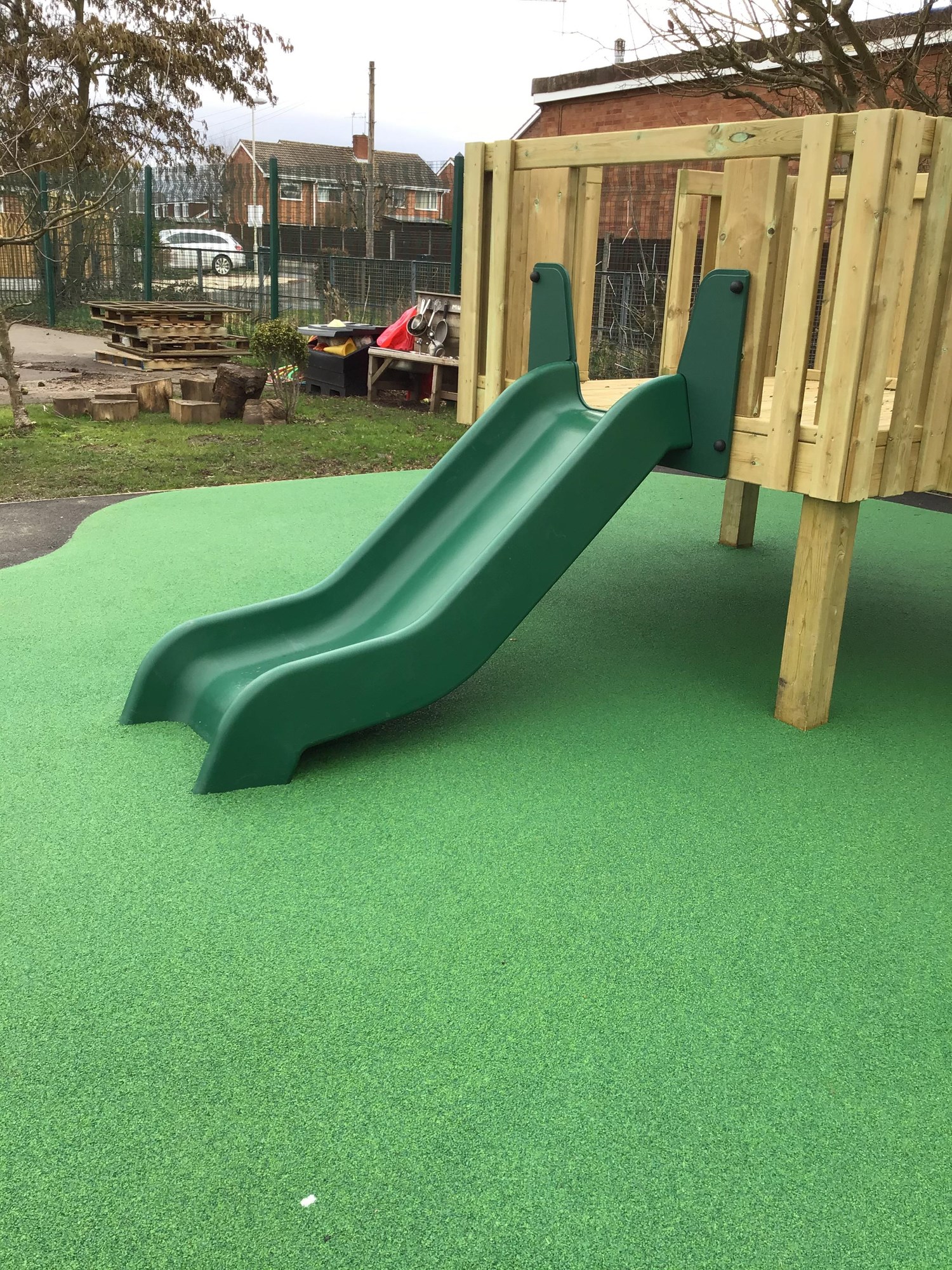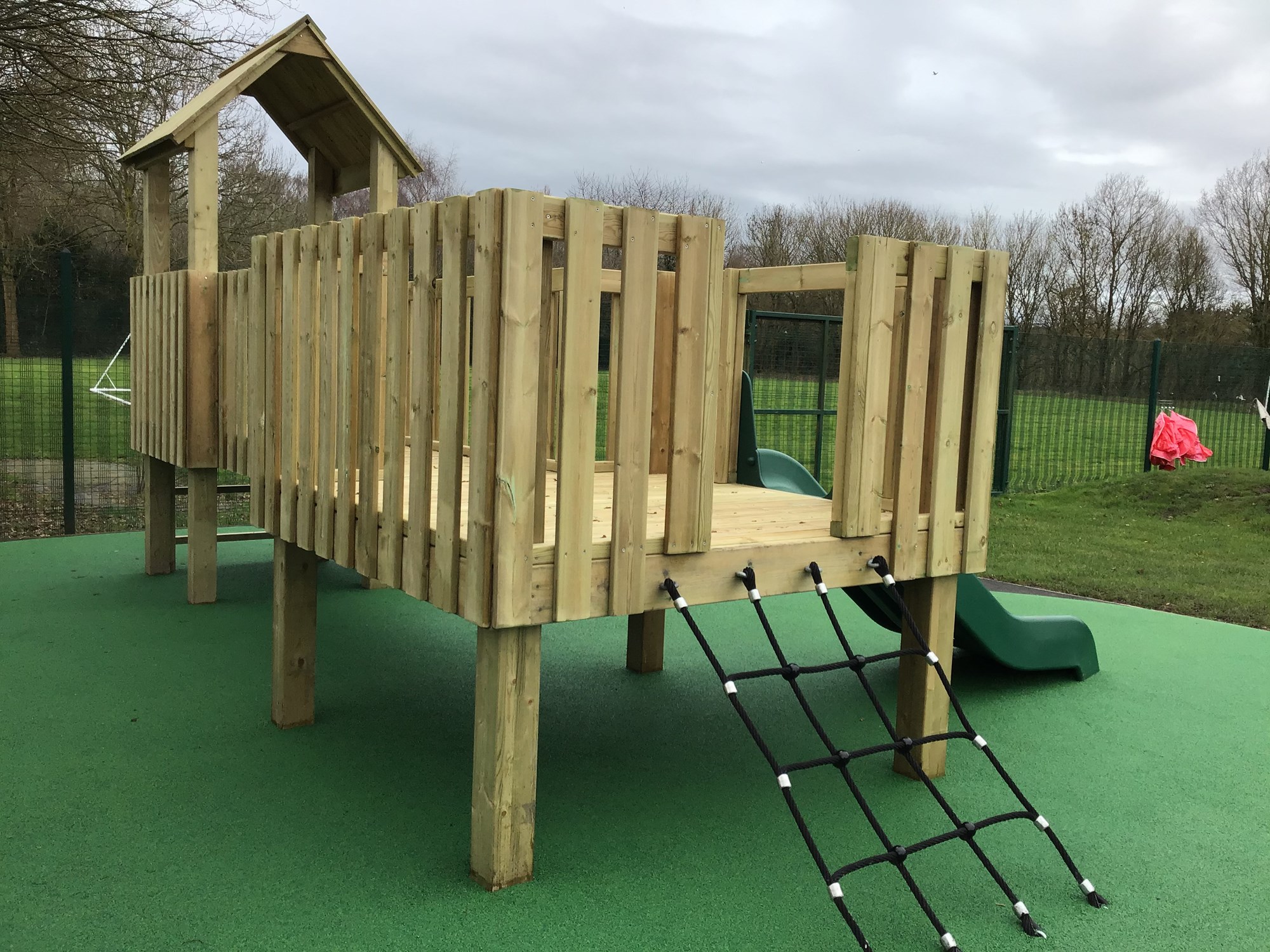 Easter Bonnets (Nursery – Year 2 children only)
Traditionally children from Nursery to Year 2, usually take part in an 'Easter Bonnet Parade'. However, due to Coronavirus restrictions and the guidance stating that 'we should be minimising items coming in to school', unfortunately this year we will not be taking part with this event 'live' in school. This is due to children constantly touching the bonnet, removing it, touching other children's bonnets, parts falling off the bonnet etc,
This year, we would like the children from Nursery to Year 2 to take part in a 'Virtual Easter Bonnet Parade'. Please work with your child at home to make the bonnet; being as adventurous or as simple as you like. This can be as straightforward as a bonnet from a simple cardboard band painted in Easter and Spring colours to papier mache eggs, rabbits and lambs. This is not a competition, but a bit of fun and a chance for you to create something fun with your child!
Staff will add an assignment to the TEAMS class page on Friday 26th March for you to take a photograph of your child in their Easter Bonnet and upload this to TEAMS, should you wish your child to take part. The assignment will close on Wednesday 31st March 2021. Staff will share the photos with the children on Thursday 1st April. Nursery children can upload photographs to Tapestry.
We are doing our utmost to keep everybody safe in school and want the children to enjoy the Easter celebrations with their families. We hope that you fully support us with this decision and understand that we will still be celebrating Easter in school without the bonnets!
Egg-citing news!
The 'Easter Bunny' did leave some Easter Eggs for the children in February – which we have been quarantining, so that they are safe to distribute to each child on 1st April.
Morrisons
We would like to say a big thank you to Helen from Morrisons who brought some Haribo sweets (for the children) and chocolate biscuits (for the staff) to welcome everyone back. Morrisons have done a great job supporting our local community throughout lockdown and this kind gesture was certainly appreciated after our first week back with everyone back in school. We will quarantine the sweets and give them out with the Easter eggs on 1st April.
A reminder about our Healthy Tuck Policy at break times.
We ask parents to help us by only sending in
- Fruit
- Vegetables
- Water (plain) from home for tuck.
Children can order daily fruit on a half termly basis when letters are sent out prior to each half term. Thank you to all those parents who have sent in healthy tuck.
As part of promoting good health, we encourage children to drink water during the day to stay hydrated. Can parents please remind children that plain water is allowed and not squash, juice etc. Children are welcome to include squashes, juices and juice drinks in lunch boxes.
Planners
Planners are an integral part of communications between home and school. The planner will be used daily to aid learning in school as they have valuable resources inside, messages can be written in the planner by parents, children and staff.
Teachers will sign planners weekly.
We would like parents to sign the planner every week to confirm that their child's reading and homework have been completed.
Homework will be set from next week every Wednesday so that it can be completed by the following Tuesday. This is mainly set online, however paper work may be set occasionally too. Spellings will be checked every Tuesday. Please help your child by ensuring they complete homework set and read daily.
Please encourage your child to check their planner every day so that they don't miss anything important. We would like the children to value their planners and look after them; we will be asking them not to graffiti or deface them in any way.
Safeguarding
We all have a responsibility for the welfare of our children. If something concerns you about the welfare of a child within school then please contact the class teacher in the first instance who will refer to the Schools Designated Safeguarding Leads within school. If you have concerns which are not school based you can: Call the children's services referral and advice service on 0300 555 0050 during office hours (9am - 5pm). Out of office hours contact the Emergency Duty Team on 0300 555 8574 or in an emergency call 999. Alternatively you can call ChildLine on 0800 1111 or email them by visiting https://www.childline.org.uk/
Dates for your diary
I know that parents find advance notice of forthcoming dates and events helpful to help when juggling family and work commitments. Further details will be sent nearer the time but known dates for this term are:
Friday 19th March – Red Nose Day – wear anything red and donate £1 – no red noses will be sold in school. Unfortunately, due to Covid guidance we ask that children do not bring a red nose into school this day for health and safety reasons. However, you may wish use 'face paint' to paint your child's nose!
Thursday 1st April – school closes at the usual time for Easter break
Friday 2nd April – Friday 16th April – Easter holidays
Monday 19th April – School reopens at usual times – Summer uniform can be worn
Monday 3rd May – Bank Holiday – school closed
Thursday 6th May – Schools closed – Polling day – to be confirmed
Thursday 27th May school closes to pupils for half term
Friday 28th May – INSET day – school closed to pupils
Monday 31st May – Friday 4th June – half term
Monday 7th June – School reopens to all pupils
Tuesday 20th July – School closes for the summer holidays
Wednesday 21st July – Staff Inset day- school closed to pupils
Thank you for your continued support!
Have a good weekend.
Mrs Miller and Miss Stanton
Headteacher and Deputy Headteacher