All children have these rights, no matter who they are, where they live, what their parents do, what language they speak, what their religion is, whether they are a boy or a girl, what their culture is, whether they have a disability, whether they are rich or poor. No child should be treated unfairly on any basis. Well, what a very busy term! This is my final newsletter of the term and of 2019.
Mrs Sheppard – Sue - has worked at Blanford Mere in the kitchen for over 21 years. She has been very much involved in all aspects of the kitchen and seen a lot of changes over her time here. Sue, is about to begin her long, happy retirement. She enjoys travelling and we know that she will be able to spend more time with her new grandchild. The children today made cards and thanked Sue for all she has done for the kitchen team. Sue was presented with a gift and flowers from the school staff. She will be sadly missed, but I would like to wish her every happiness for the future. Good bye Sue.
Recent events and activities in school. Multi skills - Ellowes Hall
On Friday 6th December, Joseph, Liam, Henry, Freya, Chloe, Harry, Isabella, Aurora, Tommy and Annabelle from Year 1 and 2 represented the school in a multi-sports competition at Ellowes Hall Sports College. The Blanford Mere team thoroughly enjoyed an energetic afternoon and demonstrated fine running, relay, balance and ball control skills.
TT Rockstars Dress up day and Competition
On Thursday 5th December we had a 1 minute TTRS Competition. The winners all performed in assembly and showed great skill in how many times tables questions they could correctly answer in 1 minute. Our winners were: Year 2 - Alby, Year 3 - Clay, Year 4 - Mikey, Year 5 - Josh T, Year 6 - Daniel H. Our overall winner was Josh who answered 107 questions in 60 seconds! The winners all won a trip to the park. Well done to everyone who participated in the competition.
Josh T: "It was quite scary playing TTRS with over 200 children watching me, but it was fun and I enjoyed winning the trip to the park."
Music Club children have been extremely busy over the past few weeks. They have sung at Arise Church, Merry Hill, New Bradley Hall, Prestwood Lodge, the Christmas Breakfast and Morrison's. Mr Baker said the children were all fantastic! I would like to thank the children and Mr Baker for their commitment and dedication. You were all superb! £163.92 was raised at Morrison's, this will go to CLIC Sargent Charity.
Caitlin: "It was really scary singing at Merry Hill at first, but when I started singing it was fun!"
Holly: "When I first got up to sing at Merry Hill, I was very nervous. However, as I started singing, I became more confident and I enjoyed it."
Sofia: "When I arrived at Morrison's, I was very excited as I had sung there before. It was really fun raising money for charity and for other people."
Oliver: "I enjoyed singing at Morrison's to support CLIC Sargent. It was really kind of them to give us a chocolate selection box!"
We even had some lovely comments on Facebook's 'I'm from Kingswinford Group'. This were two of the comments:
If your Son or Daughter from Blandford Mere School has been singing Carols today at Prestwood Lodge Carehome, today, then you should be very very proud of them, entertained the Resident and were very polite and respectful, well done to them, and Merry Christmas to you xx
Amassive well done to the children from Blanford Mere and Crestwood Park Primary Schools who have been to New Bradley Hall to entertain our residents today and Friday of last week. You were all amazing. Also a massive thank you to the teachers who allow this to happen. These community relationships are vital and it means the world to us and our residents. Thank you all xx
Many of you will have joined us at St. Mary's Church last week for our Christmas Celebration. I do hope that you enjoyed the children's singing and retelling of the Christmas story just as much as I did! I would like to congratulate the children on their performances—they were great! The donations that you made were greatly appreciated. We raised a total of £316.30. We donated £66.30 to St Mary's Church and the remainder £250 went to support our nominated charity Mary Steven's Hospice.
Thank you for your support.
A big thank you for all your support for your children and the school in recent weeks. Families have supported a variety of fund-raising projects as well as our recent Christmas Film Night. It was lovely to see so many of you in church last week for our Christmas Celebration. The many positive comments that we have received mean a great deal to us and make all the hard work preparing for these events worthwhile.
Thank you also to Mrs Ratcliffe, Ms Gregg, Mrs Garrington, and Mrs Smith who gave their time so generously to help Santa prepare his gifts for the children – their efforts were much appreciated.
Reception and Nursery Christmas Craft and Sing-along.
Last week Parents and carers enjoyed the Nursery and Reception Christmas Craft and sing-along – there was a wonderful atmosphere and the children's performance was fantastic.
Thank you to our wonderful office team, Mrs Hunter, Mrs Needle and Mrs Alexander, for all their hard work with the Christmas activities. I would also like to thank Kim and the kitchen team for their support with the Christmas Breakfast.
Charlie has donated his pocket money and chocolates to the homeless recently. This is a wonderful gesture. Kindness is an important quality.
Mike Wood - Christmas Card competition.
Mike Wood, our local MP, organised a Christmas Card competition for schools to take part in. Lots of children participated and all produced fantastic designs - Well done to everyone who submitted their card; Iris, Annabelle, Kavinu, Harroop, Hannah, Jessica, Kayla, Jaxon, Connor, Seth, Lydia, Willow, Eesha, Jaiya, Abigail, Isabella, Lily, Harry, Kian and Luke.
Congratulations to the 3rd place winner of the competition - Ellie J in Year one. We hope to see even more fantastic designs again next year!
Attendance winners for November were class 3/4O with 99.23% attendance.
Year 5 had the best attendance for the Autumn Term, with an impressive 97.95%. They will each receive 3 free tickets to a 'Circus Starr' performance at Dudley Town Hall. The show involves a variety of circus skills such as acrobatics, balancing and comedy and takes place on Tuesday 23rd January 2019 @ 4.45pm. These will be given out in January. There are a few extra tickets available and these will be allocated on a first come first served basis.
December winners were Year 2W with a huge 98.16%. They can wear their own clothes to school on Friday 10th January. Fantastic – well done!
Events that have happened in school:
Santa and his elves were extremely busy in his Christmas Grotto this week.
'Save the Children' - Christmas jumper day – we raised £232.
Children were rewarded with a fun afternoon on Monday – they played games. This was treat for all the children who have been well behaved this term – Thank you to all of those children. It was sad to see that 13 children missed out on their end of term treat – it would be great to see everyone qualifying next term.
Children had a great afternoon yesterday, they had a disco and lots of traditional games in their classrooms.
Christmas Sing-along – unfortunately, the great British weather let us down for this event.
Congratulations to the Raffle Winners who were:
Heroes Chocolates – Demi F
Foxes Biscuits – Elissa W
Pinot Grigio – Sienna Rose D
Alcoholic Wine Cocktail – Isobel M
Take a Chance Game – Grace A
Jumping Discs Game – Xavi S
Slide and Spin Magic Puzzle – Kian M
Magic Cube Puzzle – Ellie W
The money will go towards activities for the children.
Thank you to Mrs Brown who kindly made and donated the cake for the raffle.
Places in Reception Class for September 2020
A reminder that the closing date for applications to Dudley for places in Reception classes for 2020 is 15th January 2020. The deadline is rapidly approaching! Don't forget that all parents need to apply; there is no automatic transfer from Nursery to Reception.
Activities and events happening in the local area.
If you looking for ideas to entertain the children over the holiday period, click on the link below for activities that are taking place in the local area.
As parts of the country have had snow, this is a reminder of our procedures.
If a decision is made to close the school, it will be announced on local radio
We will also update the school website and send out a group text.
To keep the school open we have to have enough staff in school to care for the children as well as premises that are safe enough to enter (gritted pathways etc.)
Please do not ring the school. We are unlikely to be able to make an early decision as many staff live a distance away and will be experiencing difficulty getting to school. As soon as a decision is made to close the radio stations will be informed.
As you know, where possible we do our best to stay open. However, if conditions are unsafe for either children or staff then we have no option but to close. We will do our best!
How to log on to Schoollife app.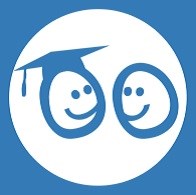 'School Life' enables us to communicate more efficiently to the people that matter, you the parents and guardians of our children! You will receive push notifications, text messages, newsletters etc. to a number of devices. You would also be able to download the app and have constant access to any messages we are sending out!
You will need to download the school life app from either the Google Play store (for Android smartphones and tablets) or the Apple App Store (for iPhones, iPods and iPads). Search for 'schoollife' (all one word) and then look for the School Life logo;
Once downloaded and installed, open the app up and accept the notifications, when asked.
Finally, login with your personal login details below and start receiving all the important notifications.
If you do not have an Apple IOS or Google Android device, you can use your logon details on our school website to get all of the same content.
In the last couple of weeks we have had several poorly children. The majority of parents are great at keeping us up to date and letting us know if their child will not be attending school and why. This is really helpful as we have to annotate our registers giving reasons for children's absence. Can I remind parents of the procedure for ill children?
If you feel that your child has an illness which may warrant them remaining at home then you must:
Consider first of all whether you feel that your child would still be able to take part in the majority if not all of the school's activities. In this case, you should still send your child to school. Should your child become unwell during the day and/or where the school feels that the child is no longer able to participate in school activities, the school will contact you to collect your child.
If you feel that your child cannot take part in the school's activities and would be better remaining at home then you must contact the school as soon as possible on the first/each day of absence before 9:05am. When parents do not contact us by 9.05am the absence will be recorded as unauthorised.
If your child has had sickness and/or diarrhoea then they need to remain at home for 48 hours after their last 'episode'. We are trying to reduce the spread of these illnesses - children return before the sickness has passed are often sick again and have passed their germs on.
Please this newsletter for guidelines about the Norovirus bug which is extremely common at this time of year.
Norovirus - frequently asked questions
Noroviruses are a group of viruses that are the most common cause of gastroenteritis (stomach bugs) in England and Wales, affecting between 600,000 and a million people in the UK each year. Norovirus is now the name given to the group of viruses that used to be known as Norwalk virus or small round-structured viruses (SRSV).
How does norovirus spread?
The virus is easily transmitted from one person to another. It can be transmitted by contact with an infected person; by consuming contaminated food or water or by contact with contaminated surfaces or objects where it can survive for many days.
This ability to spread easily means it often causes outbreaks in semi-closed environments such as hospitals, care homes, and schools.
The symptoms of norovirus infection will begin around 12 to 48 hours after becoming infected and the symptoms will last for 12 to 60 hours. They will start with the sudden onset of nausea followed by projectile vomiting and watery diarrhoea. Some people may have a raised temperature, headaches and aching limbs. Most people make a full recovery within 1-2 days; however some people (usually the very young, elderly or underlying medical condition) may become very dehydrated and may require hospital treatment.
How to identify someone with dehydration?
Symptoms of dehydration include passing little urine, a dry mouth, tongue and lips, sunken eyes, weakness, dizziness, headache. Some people may become irritable, confused or lethargic.
Infants and children may have fewer wet nappies or tears when crying. Their hands and feet may become cold, pale or mottled, and breathing can become rapid and shallow. If you think your child has these symptoms you should seek medical attention immediately.
How is norovirus treated?
There is no specific treatment for norovirus apart from letting the illness run its course. It is important to drink plenty of fluids to prevent dehydration.
If you vomit, wait 5-10 minutes and then start drinking again, but more slowly, for example, a sip every 2-3 minutes.
Are there any long-term effects?
No, there are no long-term effects from norovirus.
Should I seek medical advice?
If you feel you require medical advice, call your General Practitioner, or NHS 111. Do not visit your GP, the Dudley Walk in Centre, or Accident and Emergency, unless for the reasons mentioned earlier, such as dehydration, or you feel it is absolutely necessary to do so.
If I'm suffering from norovirus, how can I prevent others from becoming infected?
There are many things you can do to prevent the spread of the infection.
Wash your hands thoroughly after going to the toilet or changing nappies. Also ensure you wash your hands before eating food. Dry properly after washing.
Don't share towels and flannels.
Don't prepare or serve food for others until at least 48 hours after the last episode of diarrhoea/vomiting.
If clothing or bedding is soiled, first remove any faeces into the toilet. Then wash in a separate wash at as high a temperature as the fabric will tolerate.
Regularly clean the toilets that you use with disinfectant. Wipe the flush handle, toilet seat, taps, surfaces and door handles with hot water and detergent at least once a day. If possible use a disposable cloth each time.
If you have a non urgent appointment at a hospital and are suffering from symptoms of norovirus telephone before attending.
If you think you are suffering from norovirus, do not visit relatives in hospital.
Stay off work, school, college, etc., until at least 48 hours after the last episode of diarrhoea or vomiting. Avoid contact with other people as far as possible during this time.
What can be done to prevent infection?
The most important thing you can do is wash your hands, and follow the steps above, to reduce the risk.
Where can I get further information?
Information on the infection can be found at:
We close for the Christmas holidays at 3.15pm today. School re-opens for both children and staff on Monday 6th January 2020 at 8.50am. Please note that there is no in-service training day in January - we are all straight back in! Can you ensure children have their PE kits and planners on the first day please?
Dates for the diary - 2020
Monday 6th January – School reopens at 8.50am
Tuesday 14th January – Yr 6 'My Mate Fancies You'
Wednesday 15th January - National Maths Challenge
Friday 17th January – Yr 5/6 Athletics Competition
21st/22nd/23rd January – English Parent workshops – more details to follow
Friday 24th January – 'Animaltastic' fun night – more details to follow
Monday 3rd February – Yr 3/4 Viking Day
Tuesday 4th February – Yr 6 Little Shop of Horrors
Wednesday 5th February – Yr 3/4 Maths Competition
Tuesday 11th February – Yr 5/6 Maths Competition
Monday 10th and Tuesday 11th February – Nursery Parent Consultations
Wednesday 12th and Thursday 13th February – Parents Evening
Thursday 13th February – Children break for half term at 3.15pm
Friday 14th February – INSET day – school closed to children
Monday 24th February – Return to school at 8.50am
Wednesday 4th March – Year 5/6 Trip to Black Country Museum
Thursday 5th March – World Book Day – more details to follow
Tuesday 10th March – School Photographer – more details to follow
Friday 13th March – Sports Relief – more details to follow
Thursday 2nd April – TT Rockstar Dress up day – see planner nearer the time
Friday 3rd April – break for Easter holiday at 3.15pm
Monday 20th April – school reopens at 8.50pm
On behalf of the staff may I wish you all a very happy Christmas and a healthy New Year. We look forward to seeing the children again on Monday 6th January 2020.