27th May 2021 Half Term Newsletter
Article 5
Your family has the responsibility to help you learn and exercise your rights, and to ensure that your rights are protected.
Recent events and activities in school
Reception - Pirates!
This week in Reception they have been learning about Pirates, this is linked to their topic and to different areas of the curriculum. The children have all been very engaged and thoroughly enjoyed this week's theme. Here are some of the children's comments below about their learning:
REC-C:
Bethany-Rose - "Pirates sail on the sea in boats."
Frankie - "We made pirate hats."
Harry - "My boat floated on the water."
Sienna - "They like firing cannons."
REC-J
Ekhum - "We had to write a Pirate Diary. I said I was the captain."
Kayla - "We made boats and tested to see if they would float."
Arlo - "They find treasure."
Riley - "Pirates walk the plank."
Year 1C Science Plant Hunt
Year 1 have been exploring the outdoor environment as part of their Science work on 'Plants'. They went on a 'Plant Hunt' looking for a variety of common UK plants and recorded their findings using a tally chart. This enabled them to apply their Maths skills as well as their scientific enquiry skills. Well done Year 1!
Year 1W
Over the past week, Year 1W have been really engaged in our Science work looking at plants. We have been working on developing an understanding of common plants, flowers and trees in the UK, starting in our own school grounds. The children have looked at the structure of different plants and how they grow through different seasons. We were able to find lots of daisies and dandelions, but also more uncommon plants such as Lamb's Ear, roses and clematis. The children also discussed what the word 'weed' means, and how broad this definition is! We are hoping to raise the children's engagement with nature and their level of interest in wildlife through this topic, as well as developing their scientific knowledge. Well done to all of Year 1 and have a wonderful half term break!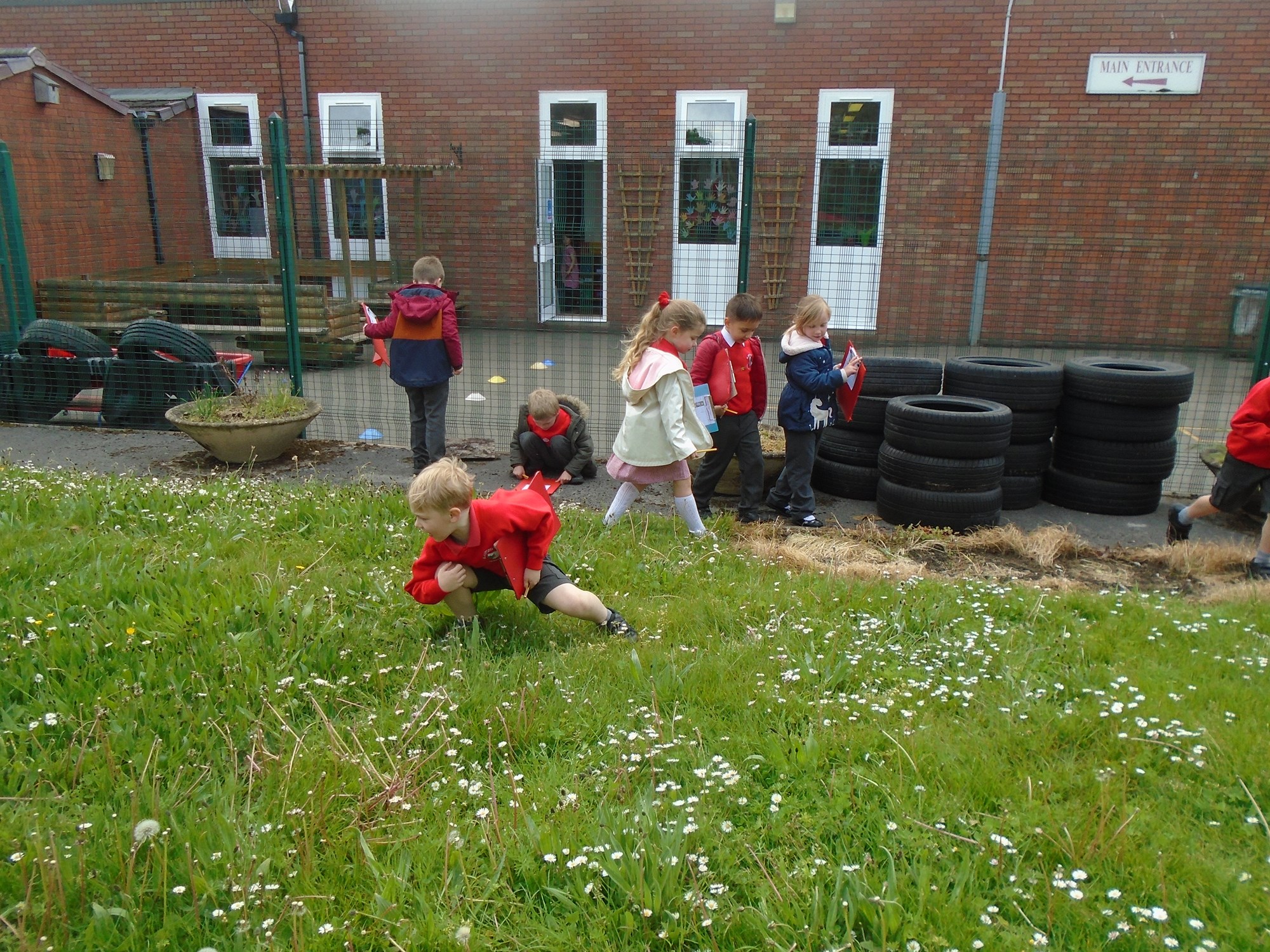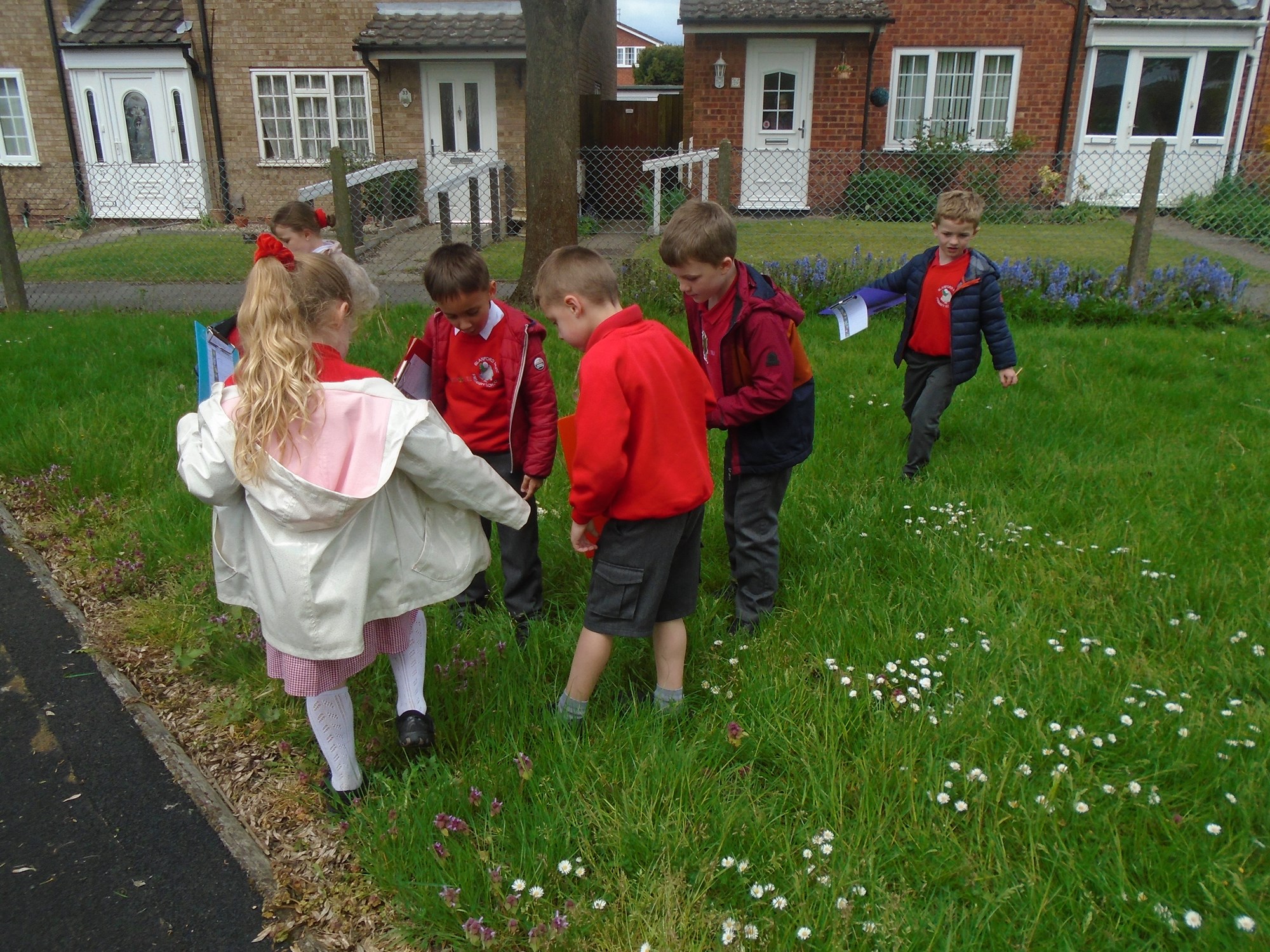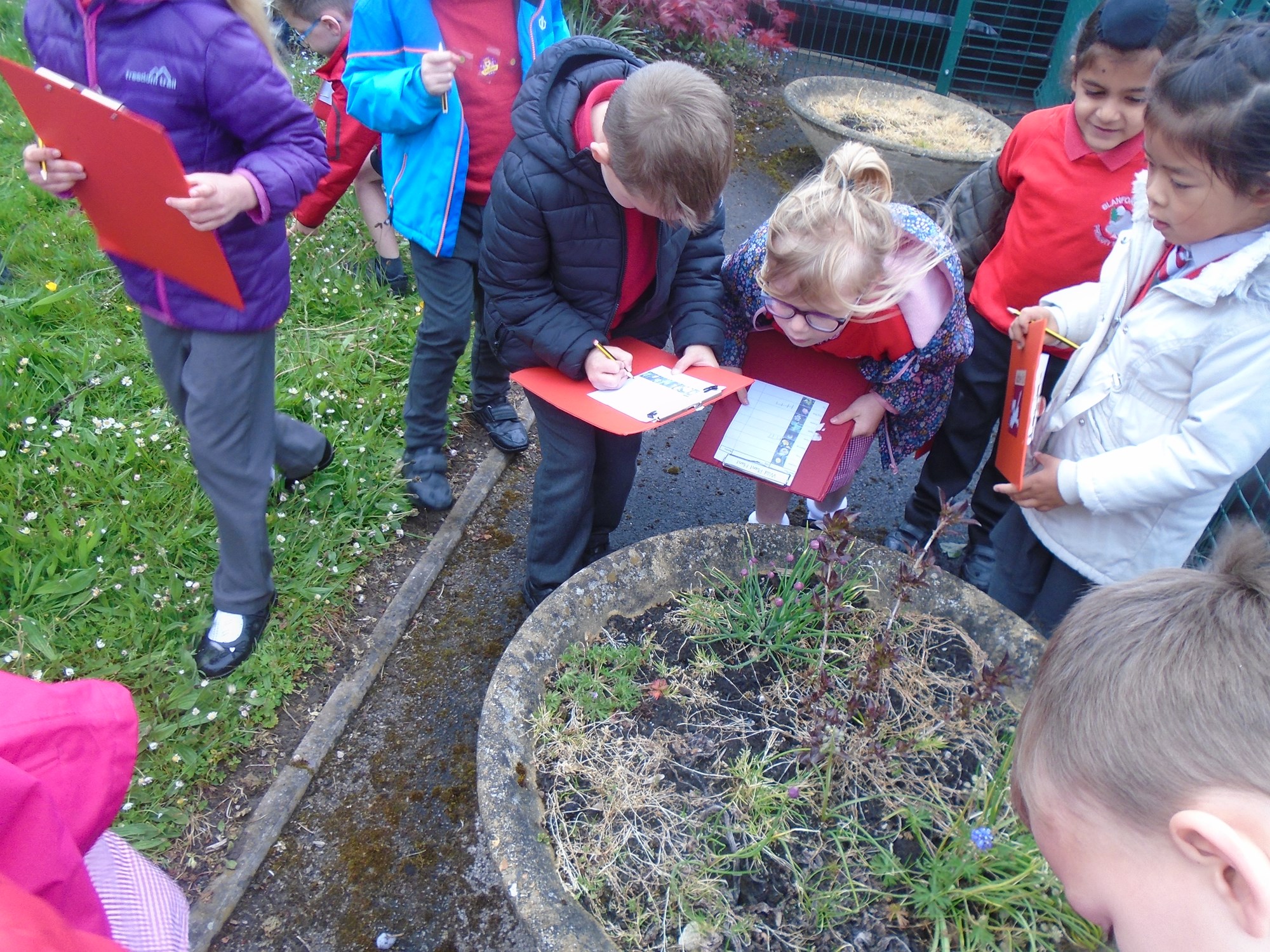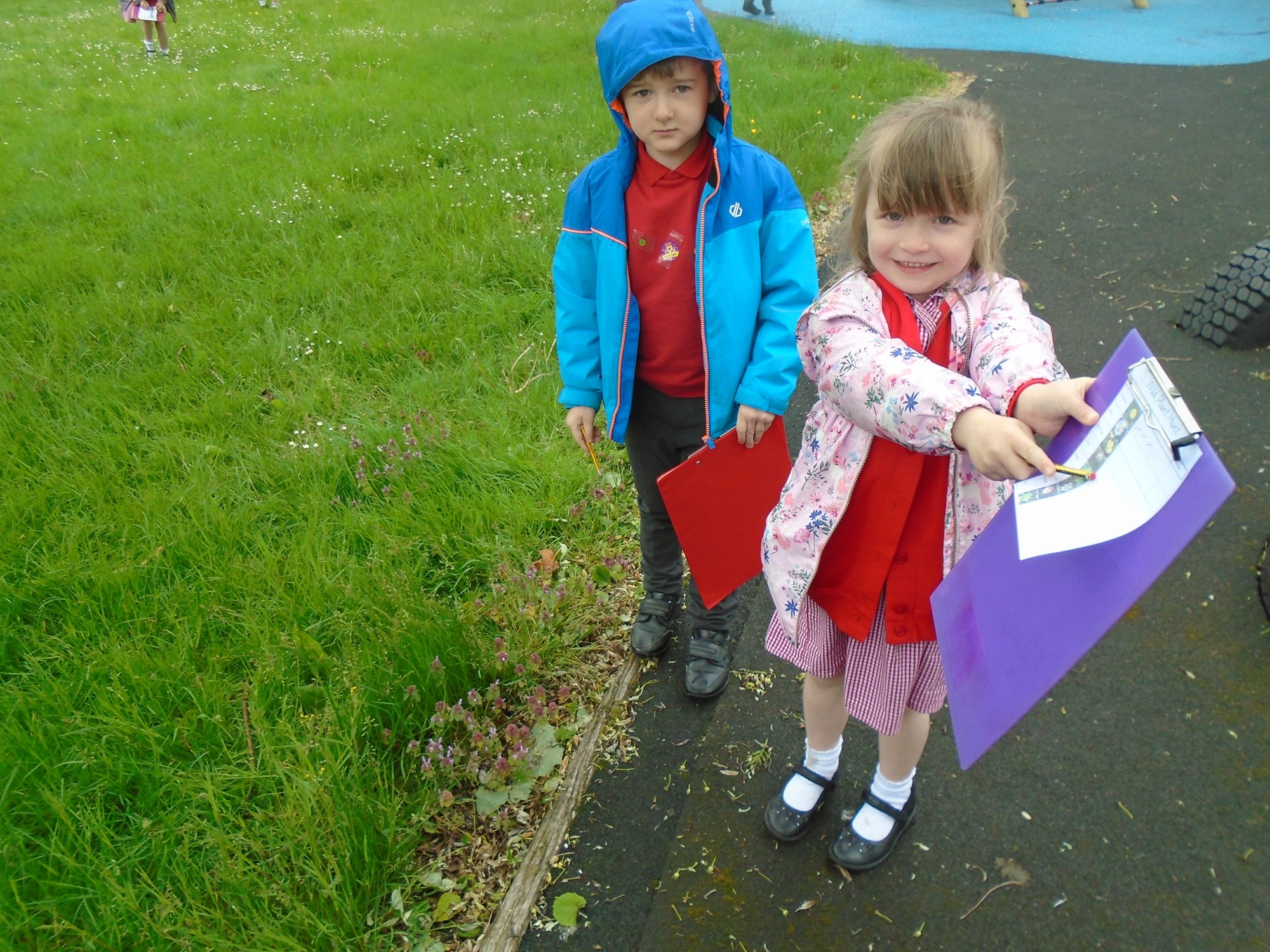 Year 2 Bug Hotel!
Children used natural materials to build their design and then they chose an area on the adventure playground to place their bug hotel. The following week we went outside to check on our bug hotels and we found a range of insects inside them, including ants, spiders, beetles and worms. We used a tally chart to gather our findings and then children interpreted the data by answering some questions based on their findings.
Rose 2P - 'I liked exploring the bugs that came into my bug hotel. I found a spider on one of the sticks!'
Jonty 2B - 'I enjoyed using the different materials to build my bug hotel. I used sticks, leaves and some straw for my design.'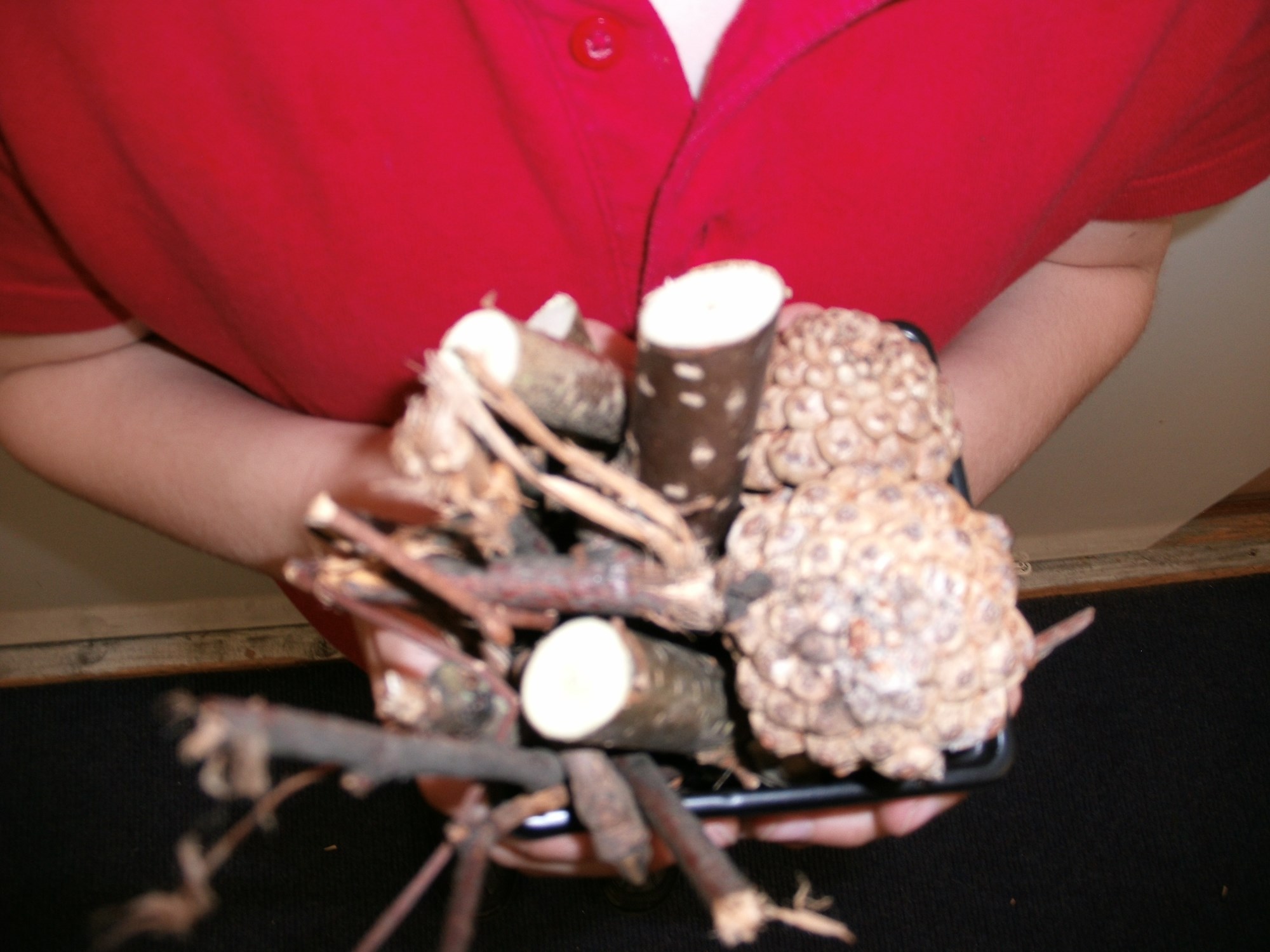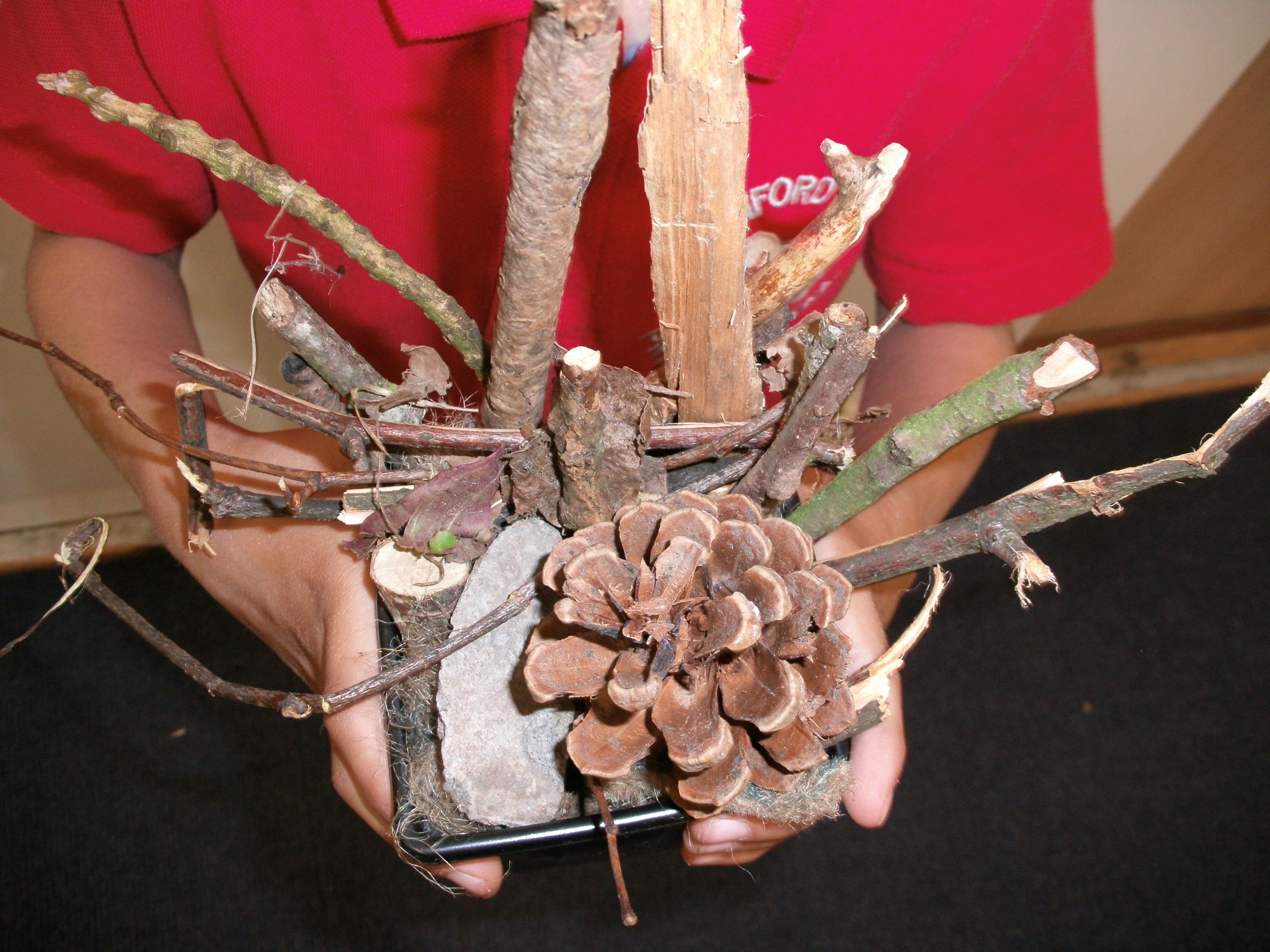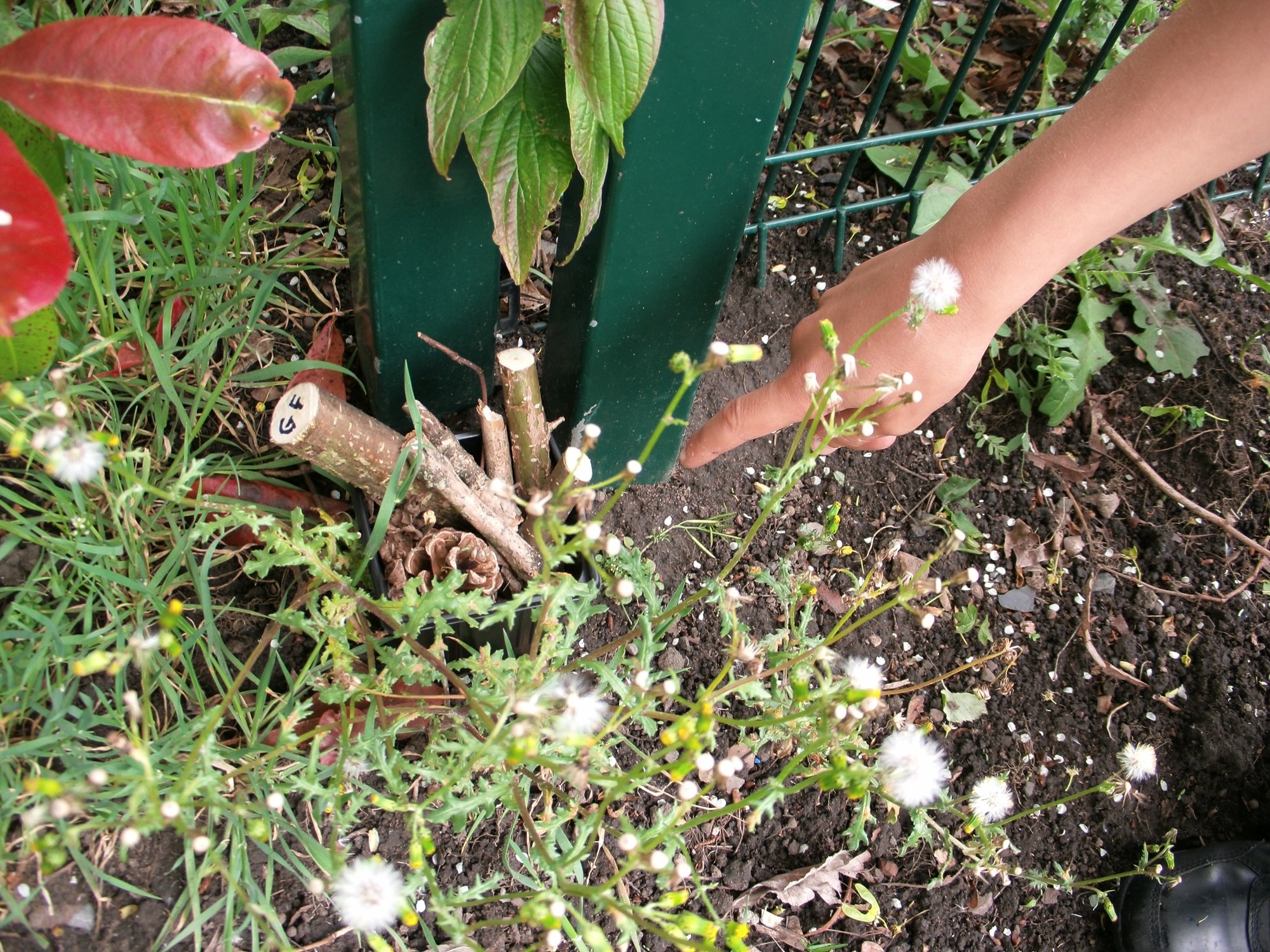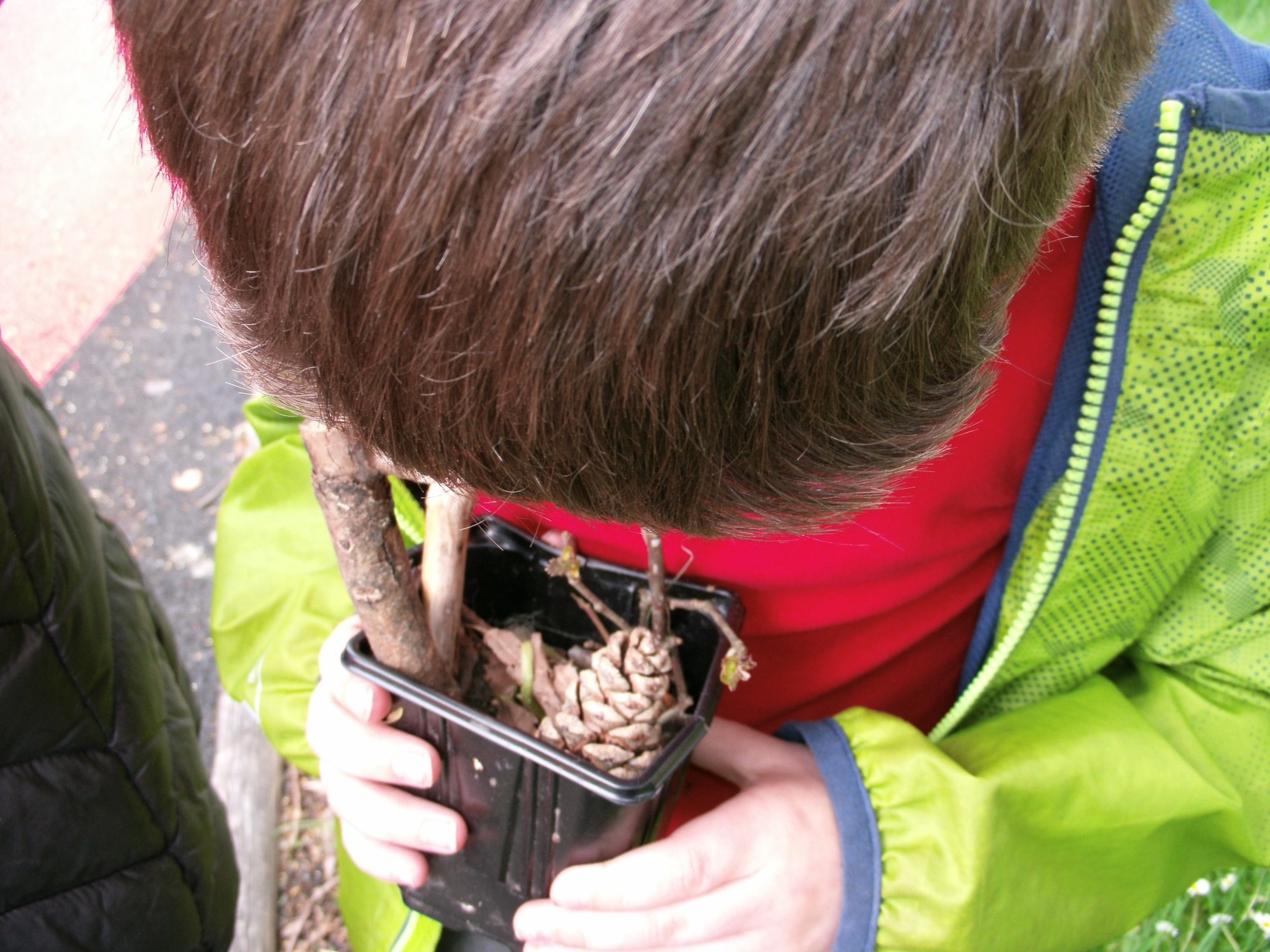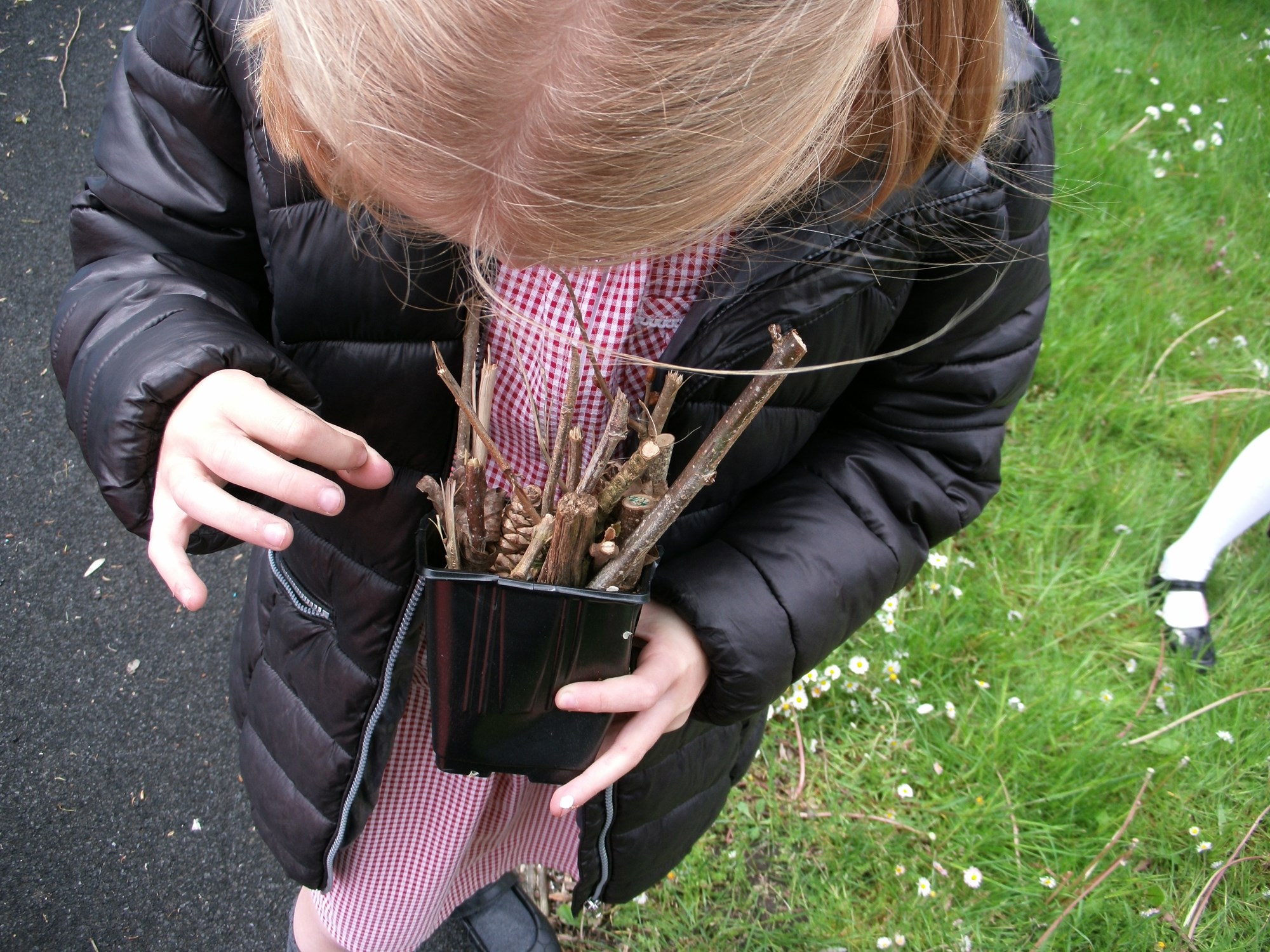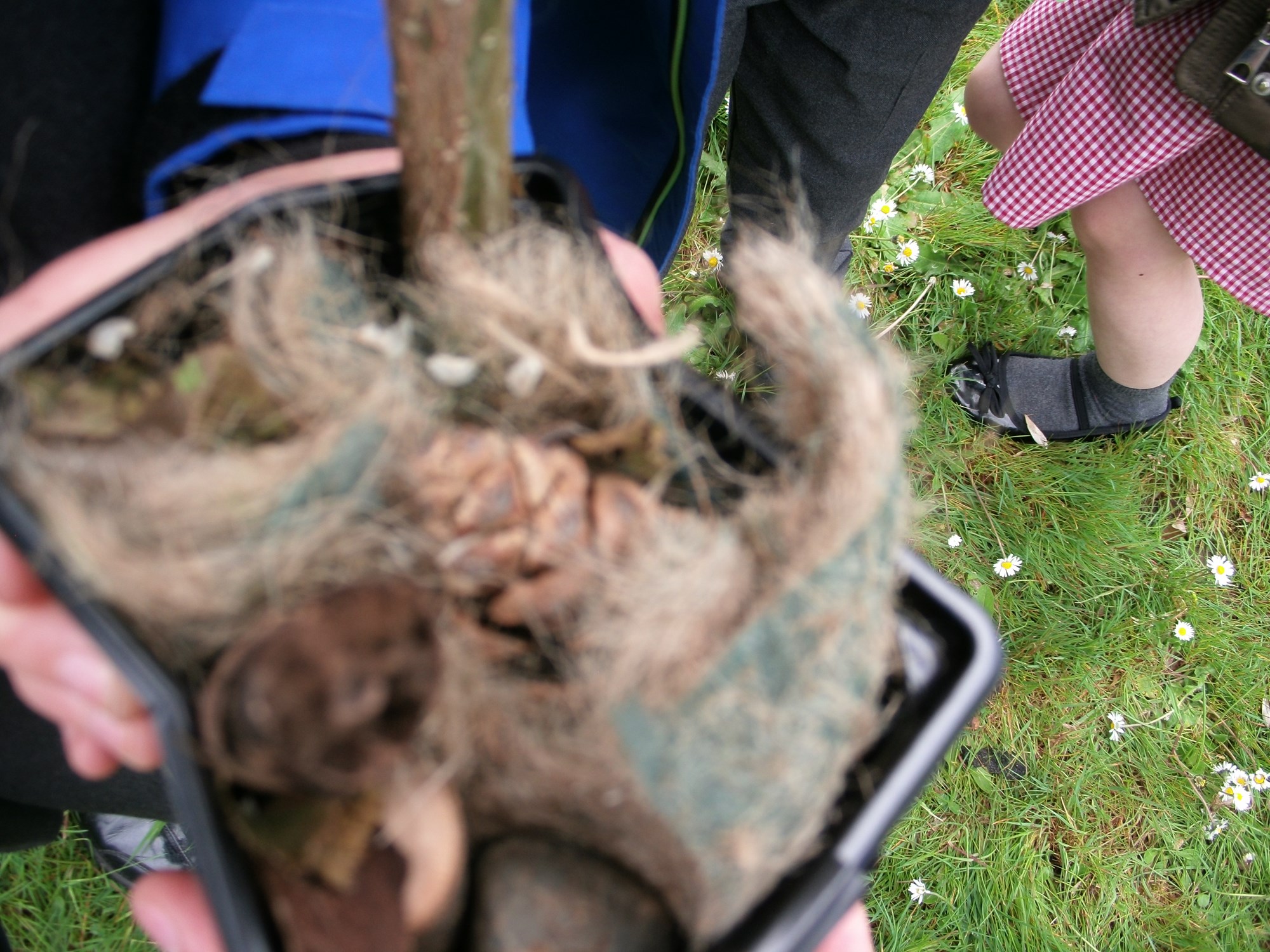 Yr 2 Tennis Taster sessions
Year Two really enjoyed having the tennis coach, Adrian Hyde, come into school to teach 2 tennis sessions. Children developed their ball and racket skills over the 2 sessions, and teachers have noticed a huge improvement in the children's balance and co-ordination skills. Children enjoyed participating in the activities and many commented that they would like to continue playing tennis in the future. (See the link below for a half term club)
Eden 2P - I learnt how important it is to aim accurately when hitting the ball over the net. It was so much fun!
Samuel 2B - I enjoyed aiming my tennis ball into the bucket, the coach told us we had to be competitive!
Year 3/4 Rainforests
Year 3/4 have been busy learning about rainforests in both their English and Topic lessons. They have been discovering the effects and impacts of deforestation and have been writing persuasive letters as rainforest animals to convince a woodcutter to leave their trees alone!
In science lessons, they have been learning all about bones with the help of some very catchy songs and a model skeleton (nicknamed Mr Skinny or Eric depending on which class they're in!).
In maths lessons, they've been focussing on developing their reasoning skills by solving a number of logic puzzles. Some of the children have really impressed us with the resilience they have shown when faced with these tricky puzzles.
Here's what some of the children think about their recent learning:-
Lily-Mae P - 3/4C - "I really liked writing the letter as 'Miss Jaguar' and in science I enjoyed putting all the bones together to create a human skeleton."
Jack B - 3/4C - "In my English writing, I am a 'very offended fruit bat' and have been using lots of emotive language to make the Mr Woodcutter feel guilty. I love science and I do know a lot about bones already, but I have also been learning lots of new things too. I didn't know that humans had a tailbone and I didn't know what it was called."
Harman - 3/4C - "I have enjoyed the reasoning activities in maths because it has got my brain working more. I also like science and have been looking at the different bones in my planner to help me remember all their names."
Lewis 3/4O – I've enjoyed learning lots of new words. I got to create a new rainforest animal and give it a name. My animal is a crocspider – a cross between a crocodile and a spider!
Joshua 3/4O – In 3/4O we have a 'Word of the Day' and when I get to the gate in the morning, I always join in trying to guess the word. Some of the parents join in too. Sometimes Mrs Oliver tries to trick us and hides the word.
Zach - 3/4D - "I really enjoyed writing my persuasive letter this week. It was great that we could write the letter as our own, made-up animal. Mine was a Piranther. I used rhetorical questions, causal conjunctions and emotive vocabulary."
Grace - 3/4D - "We learnt the names of the main bones in our bodies and what our skeleton is for. I didn't know we have over 200 bones!"
Year 6 Maths with Mrs Woodley. Logic - Puzzles.
Noah: "It's like a domino effect. Once you've got one number, then you can work out the others. If not, it's really hard to solve!"
Dominic: "You've got to stick to the criteria. Make sure your numbers add up to the total required. Finding number pairs to discard which wouldn't work and which would is important."
Iris: "I enjoyed the challenge of the Logic Puzzle going through a specific process and deciding on the specific numbers to be able to work out how to solve the puzzle. It was definitely hard!"
Year 5-6 Science - Evolution and Inheritance.
The children have been wowed by our recent learning and have asked so many well thought out Curious Questions! We have learnt about inherited characteristics which are seen in offspring and these offspring are similar to their parents, but not identical. Offspring in different generations of plants and animals show variation and some characteristics are more common than others. We have compared our families and siblings with ourselves. Our Science Capital has been increased!
Harry: "I found our Evolution lesson fascinating because I didn't' know that your art or music skills are not inherited and are naturally learnt, unlike tongue-rolling."
Libby: "I thought the Evolution lessons were pretty fun and it was nice to do something different such as the process of elimination."
Daniel: "It's very interesting and would like to learn more about inheritance. I enjoyed selecting the inherited traits from parents that might be seen in their offspring."
Design Technology Year 5/6
As part of Design and Technology, year 5/6 have been making trophies in the style of glitzy celebrity award ceremonies like the Oscars.
When planning their product, the children created their own design brief, researched information and explored a number of different design ideas. Market research was conducted by collecting a range of opinions on which idea was the most suitable. Strengths and weaknesses were then identified in order to make the decision on the final design.
As part of the making process, the children planned how their product was going to be made through writing a set of instructions and outlining the skills that will be needed to successfully make their trophy. They used a range of tools and equipment expertly to ensure their trophies were well presented and fit for purpose.
"I liked designing and making my trophy. I used my measuring skills to make sure it was the correct size," Callum 5/6R.
"I found creating eight different designs helpful before making my trophy. It was useful to carry out market research on them, so I could choose the best one to make," Iris 5/6B.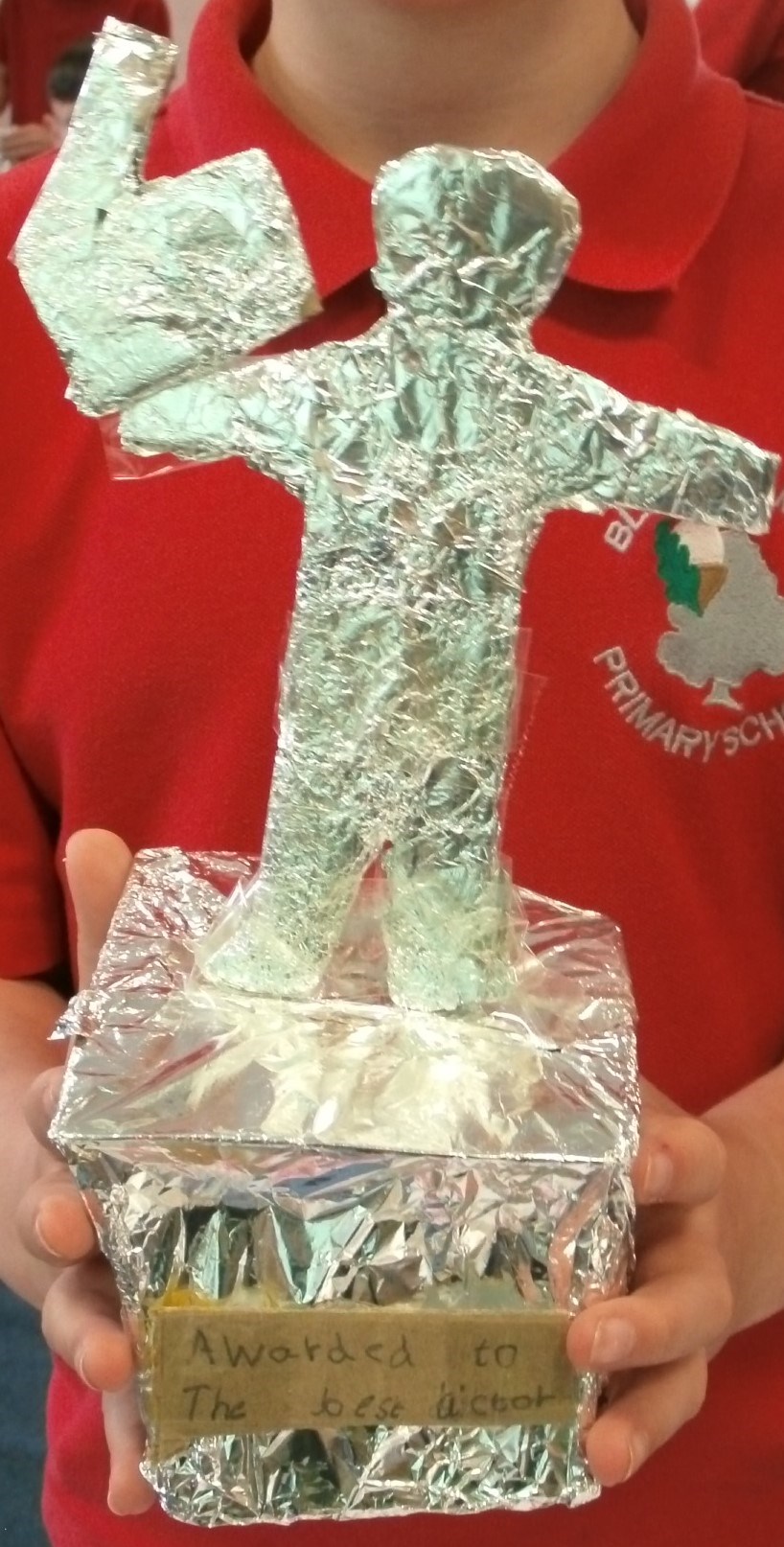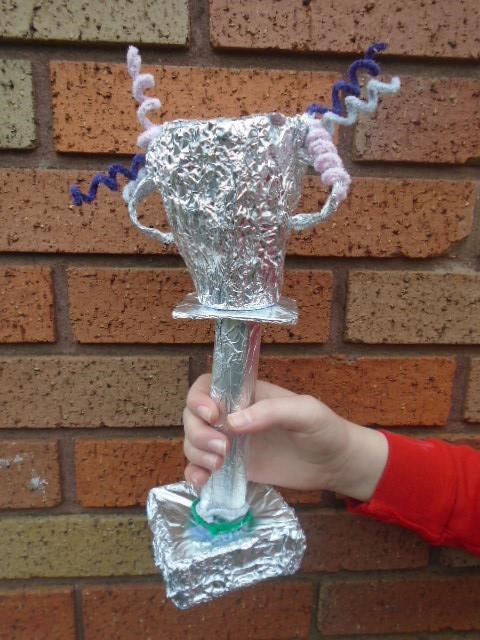 National School Football Week
As part of National School Football Week, Blanford Mere have been taking part in a lunchtime penalty shootout competition. Children from years 1 - 6 showed great footballing skill to beat the goalkeeper with their powerful, accurate shots. The children showed great enthusiasm and excitement in this event which clearly shows their passion for football. Although it was a competition, they all showed their support by cheering each other on which helped everyone perform to their best.
Y1
"Taking the penalties was fun. I had a hard shot, and it went at the goal." Lucas.
" I liked watching the other children doing their penalties and I scored a goal," Isla.
Y2
"I enjoyed shooting lots of goals and having lots of fun." Daisy-Mae"
"I got to shoot goals and it was very fun," Dylan
Y3/4
"The penalty shootout was great fun. I scored! Top left corner," Harrison.
"I really enjoyed the penalty shootout. I didn't manage to score this time but would love to have another go," Sienna.
Y5/6
"It was fun to do a competition. I liked being able to play against everyone in my class," Caitlin.
"I enjoyed that we were all fair and had the same amount of penalties. I scored 3 goals," Callum.
A big thank you to Mr Raybould for organising and running daily this week and Miss Postings for her support.
Attendance Winners May
Well-done to 3/4D Class, who won the attendance award for May with 98.11% attendance! They can wear their own clothes on Friday 11th June.
Polite reminder
Could you please support our high standards and expectations regarding school uniform please. Children should wear grey (not black/Navy) shorts, trousers, skirt or pinafore and red polo shirt or a red and white checked dress - summer uniform. Shoes should be black, unfortunately, so many children are wearing trainers. We would rather the children kept their fashion trainers to wear at home. PE kits should be a white t-shirt, black or white shorts and pumps - not fashion items from home. Thank you in advance for supporting us with this.
Half term - Tennis Club
Whitsun holiday tennis camps with multi-sport skills are being run on the Tuesday, Wednesday and Thursday over half-term at Wall Heath Tennis Club. They're led by Adrian Hyde, who is an experienced Dudley teacher and the Head Coach with L.T.A. and DBS accreditation. You can view details at https://clubspark.lta.org.uk/WallHeathTennisClub on the Whitsun camp tab. Simply email the dates you'd like to adrianhyde1@virginmedia.comor call 07753673143.
Black Country Careers Expo (24 May - 18 June 2021)
We would like to bring to your attention the Black Country Careers Expo which will run from May 24th to June 18th 2021 . This event is designed to help young people from across the region gain an insight into the future world of the workplace and create links with local employers, colleges, training providers and universities. It will provide pupils, parents and teachers from across the Black Country with access to a wide range of careers advice, employment information, apprenticeships, skills and training programmes, FE and HE information and SEN opportunities, all under one virtual roof. There will also be a live vacancies section for anyone searching for employment and apprenticeship opportunities across the Black Country. With a fantastic mix of local and national organisations already lined up, students can visit all the online exhibitors and watch a collection of helpful pre-recorded videos to help you make an informed decision about your next steps.
Careers Advice and application support
Connexions Advisers are available to give you advice on the range of opportunities available to you and assist you with completing applications. The Connexions Advisers will be accessible at the event. Alternatively, young people can book a 'virtual face to face' meeting, a telephone meeting or can complete an online enquiry form by calling 01384 811400, emailing Connexions@dudley.gov.uk , via Facebook Connexions Dudley or Connexions website https://www.connexionsdudley.org. This support is available outside of the event also.
To find out more and access the Black Country Careers Expo go to
Finally, thank you for all of your support again this half term. We are really pleased to report zero Covid cases, yet again. The sun is shining today, let us hope that is continues over the half term break.
We look forward to welcoming the children back to school for our final half term on Monday 7th June, have a well-deserved rest.
Kind regards
Mrs Miller and Miss Stanton
Forthcoming Dates
Thursday 27th May school closes to pupils for half term
Friday 28th May – INSET day – school closed to pupils
Monday 31st May – Friday 4th June – half term
Monday 7th June – School reopens to all pupils
Monday 7th June Yr 6 Road Safety
W/C Monday 14th June Yr 1 Phonic screen check (internal)
W/C Monday 14th June Yr 4 Multiplication Times tables Check (National Pilot Check)
July (Date TBC) – Sports Day – closed to parents – in house only.
Friday 9th July – Reports home to Parents
Wednesday 14th July – Yr 6 Video recording - TBC (who have consented)
Thursday 15th July – Parents evening –3.30pm – 4.30pm – telephone consultations to discuss elements of reports or teachers may request to talk with you about your child's progress
Friday 16th July – Yr 6 Leavers Trip Woodfield House (more details to follow)
Tuesday 20th July – School closes for the summer holidays
Wednesday 21st July – Staff Inset day- school closed to pupils