Article 2
All children have these rights, no matter who they are, where they live, what their parents do, what language they speak, what their religion is, whether they are a boy or a girl, what their culture is, whether they have a disability, whether they are rich or poor. No child should be treated unfairly on any basis.
Attendance winners
Attendance winners for September were class Rec NP with a huge 98.21% - well done! They are able to come to school in their own clothes as a treat on Monday 3rd October!
Year 5/6 WW2 Workshop
On Thursday 15th September, Year 5-6 had a fantastic day learning all about World War II. The morning activities were incredibly engaging; the children dug for historical artefacts and sorted them into what time period they were from, they handled war artefacts and tried on uniform worn by soldiers, and they also designed and built morse code machines.
In the afternoon, children completed a 1940s workout, were interrogated after learning how to be a spy, and had to become codebreakers to solve secret messages. Thank you to all parents who supported us on this brilliant day.
Archie, 5-6B: "I liked WWII day because we looked at rare, old things in the sand. It was the best day in Year 6!"
Olivia, 5-6B: "I liked learning about WWII because it made me realise how hard it was to live in those times. I enjoyed looking at the old artefacts."
Merryn, 5-6O: "The archaeology boxes were interesting. We had to use metal detector and tools to find items and then decide if they were from WWII or a different time. We found part of a Victoria Cross medal in our box!"
Tommy, 5-6O: "I really enjoyed the 1940s assault course. Shooting elastic band guns was fun. We fired grenades to destroy buildings and had to carefully walk through barbed wire."
Ariell, 5-6R: "I have enjoyed the fun WWII activities like looking at different artefacts and dressing up like allied soldiers."
Xavi, 5-6R: "I have enjoyed looking at the different artefacts. It was fun seeing the real-life ones and getting to hold them."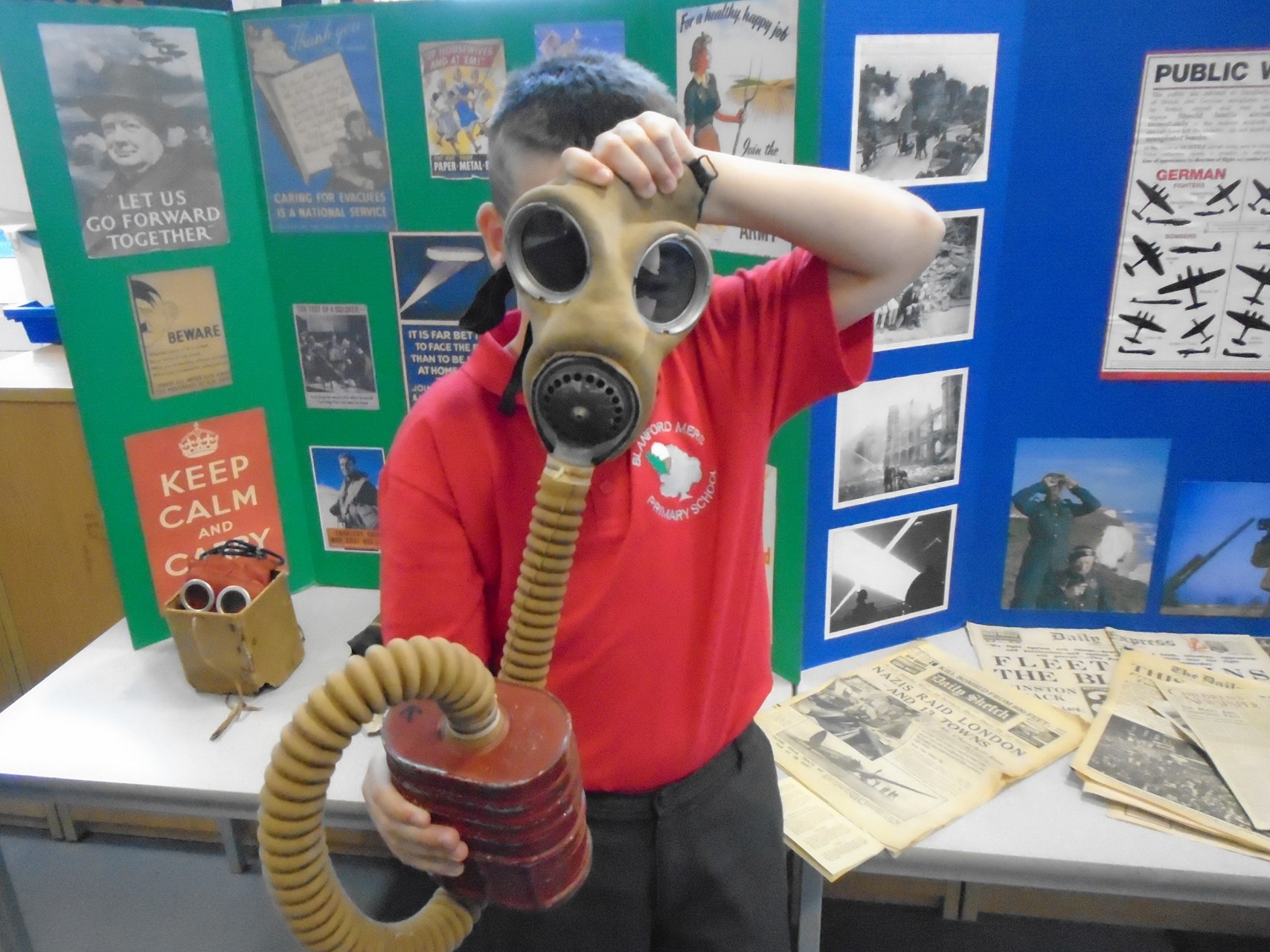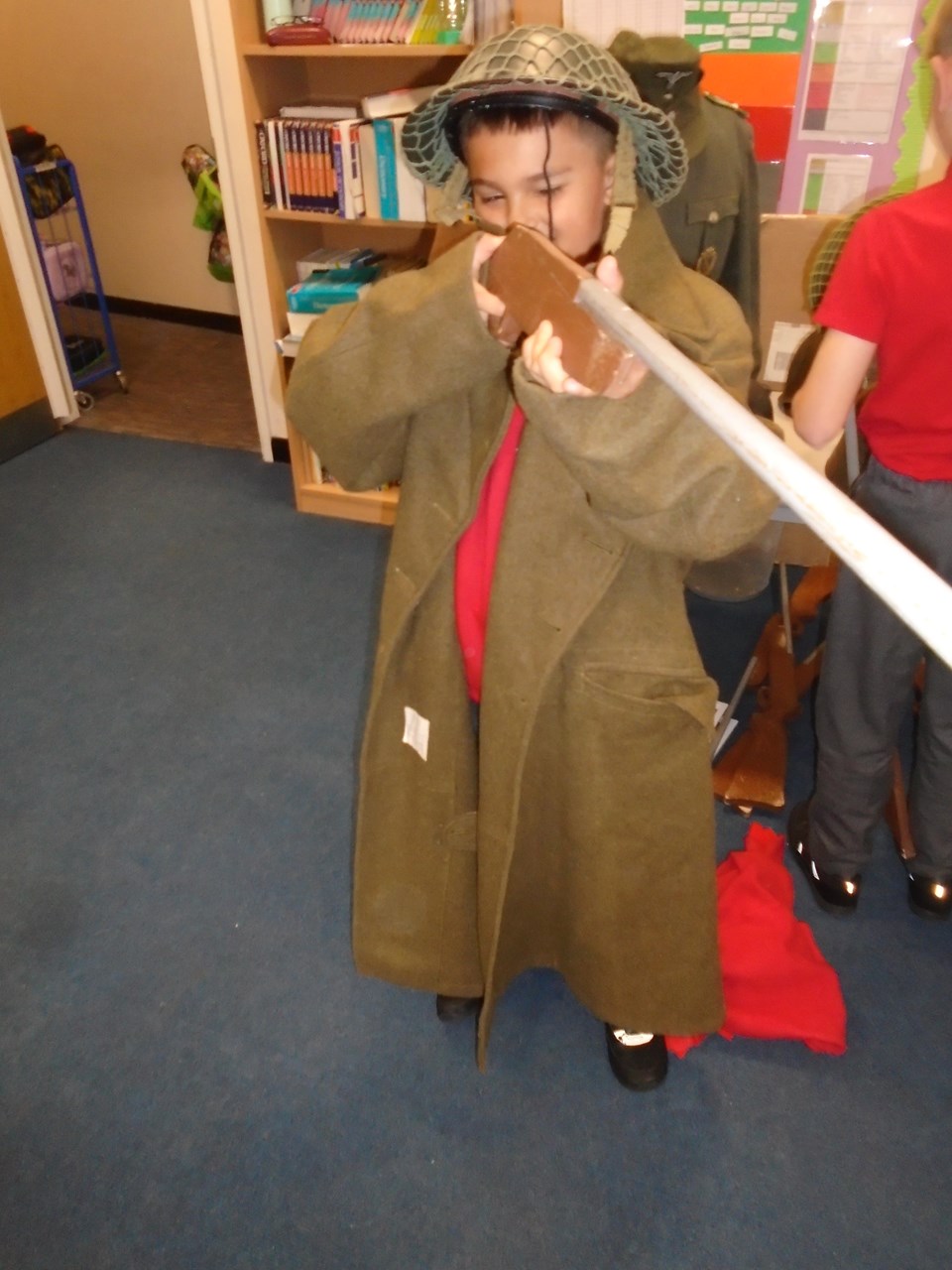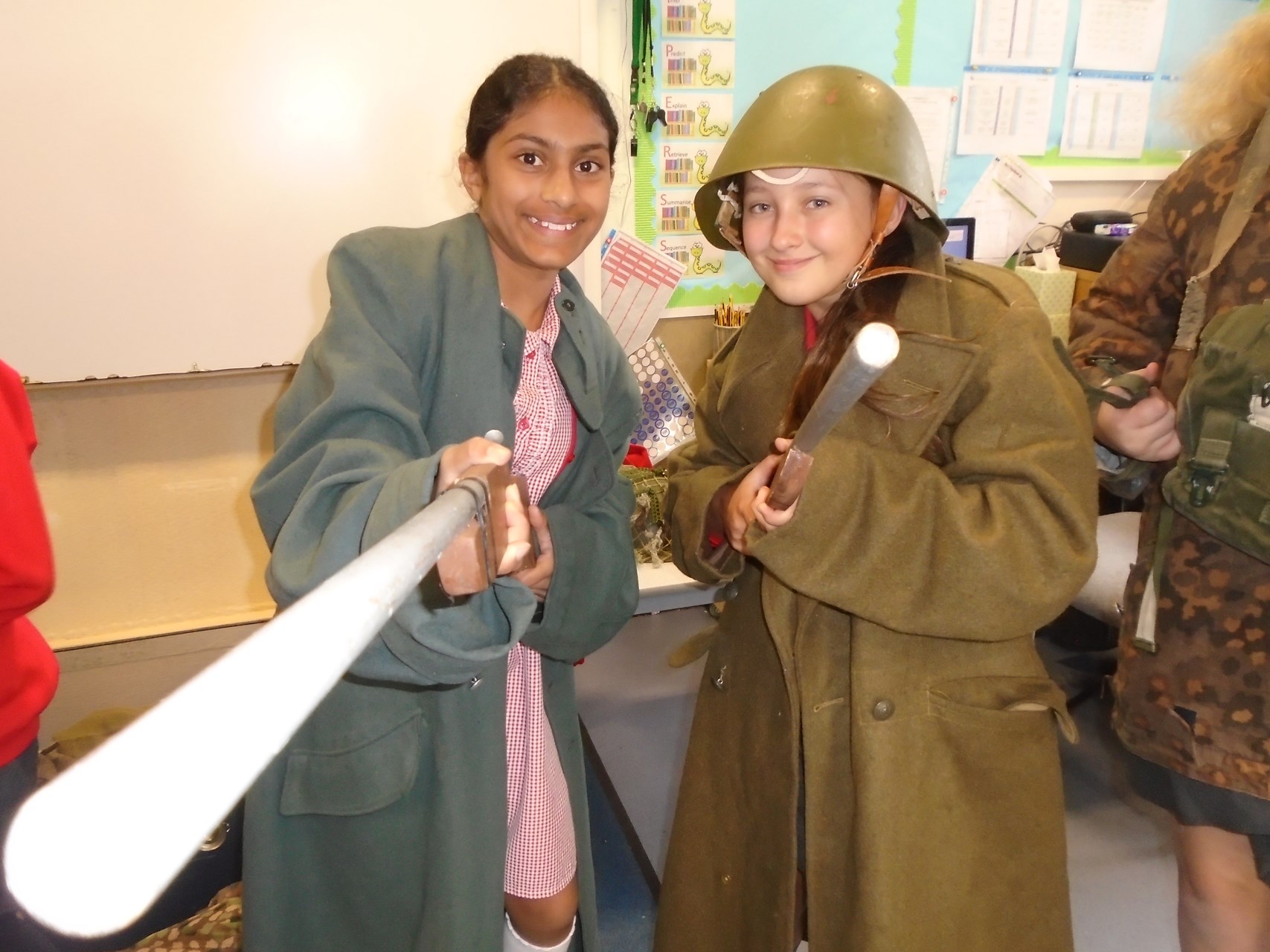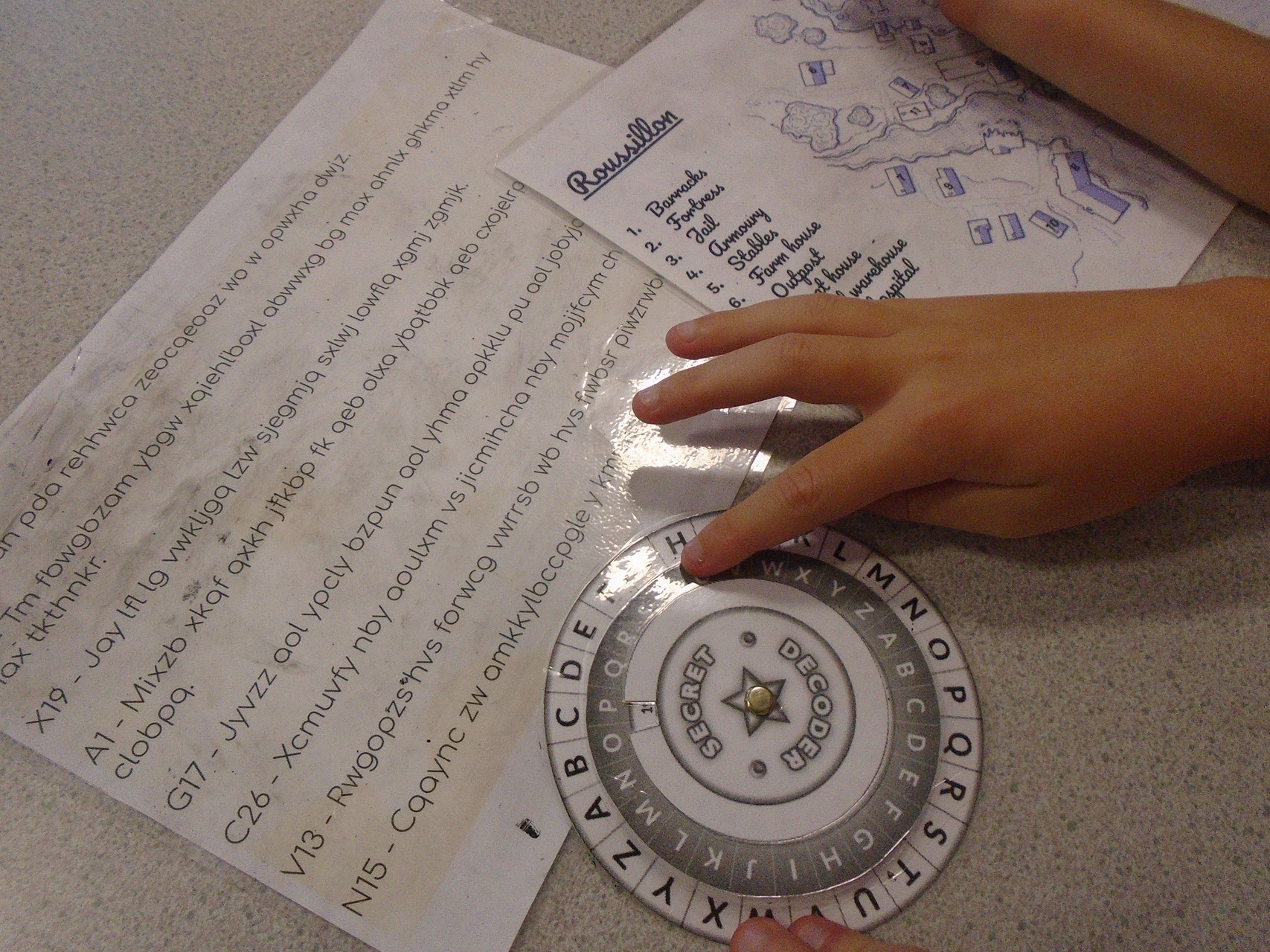 Miss Jordan – Maternity Leave
On Friday 16th September, Miss Jordan began her maternity leave. We would like to thank Miss Jordan for all her hard work and wish her well as she prepares for her new arrival.
Yorkshire Building Society
On Friday 23rd September, Yorkshire Building Society came in to deliver activities based on financial education. Children from Year 1 to Year 6 all had the opportunity to learn about money by completing different tasks throughout the day.
The children in Y3/4 and Y5/6 worked in groups to plan a holiday in 'Vacation Venture', whilst children in Y1 and Y2 looked at wants and needs. A great day was had by all involved. Thank you to YBS and to Hannah and Maxine who delivered the sessions, teaching and reminding the children of the incredibly important life skill of managing money effectively.
What the children said:
Oliver, 1MC: "We talked about what you need and what you want."
Rocco, 1JB: "You can spend money or you can save it."
Isabella, 2JC: "I enjoyed planning a trip to the cinema with a £10 budget. Our group won a star highlighter!"
Sierra, 2BW: "I enjoyed presenting my ideas to the class about how I would spend my money."
Daisy-Mae, 3-4MJ: "I loved being able to plan a beach holiday and use a calculator to help me work out how much it would all cost because Maths is my favourite subject."
Ruby, 3-4JC: "I really enjoyed the visit. They taught us lots on how to book a holiday within a budget and how choosing different accommodation could leave us with more money for trips and things."
Celina, 3-4MC: "I thought it was really fun. I liked designing the posters and doing the maths."
Seth, 5-6MB: "I thought it was really enjoyable because I learnt how to budget for a holiday and use money sensibly. It was a bit different to normal lessons but still really fun."
Layla-Rose, 5-6HO: "I learnt that you have to budget what you buy. It was fun because we got to work together and figure what to do and how to go on a holiday."
Lola, 5-6AR: "It was really good. My favourite part was using the budget and advertising the holiday."
Reading for pleasure!
At Blanford Mere, one of the ways that we celebrate diversity is through our reading. Reading is at the heartbeat of what we do, and reading books authored by a diverse range of people is very important to us. In order to further raise the profile of this across school, and to tie in with Black History Month, we have created a display area in our library. These books will be shared with the children by their class teachers, and when the library re-opens in the not-too-distant future, children will be able to borrow these books to share with you at home.
All children should feel included, celebrated and valued by the stories we share, and we will endeavour to continue doing this across our school.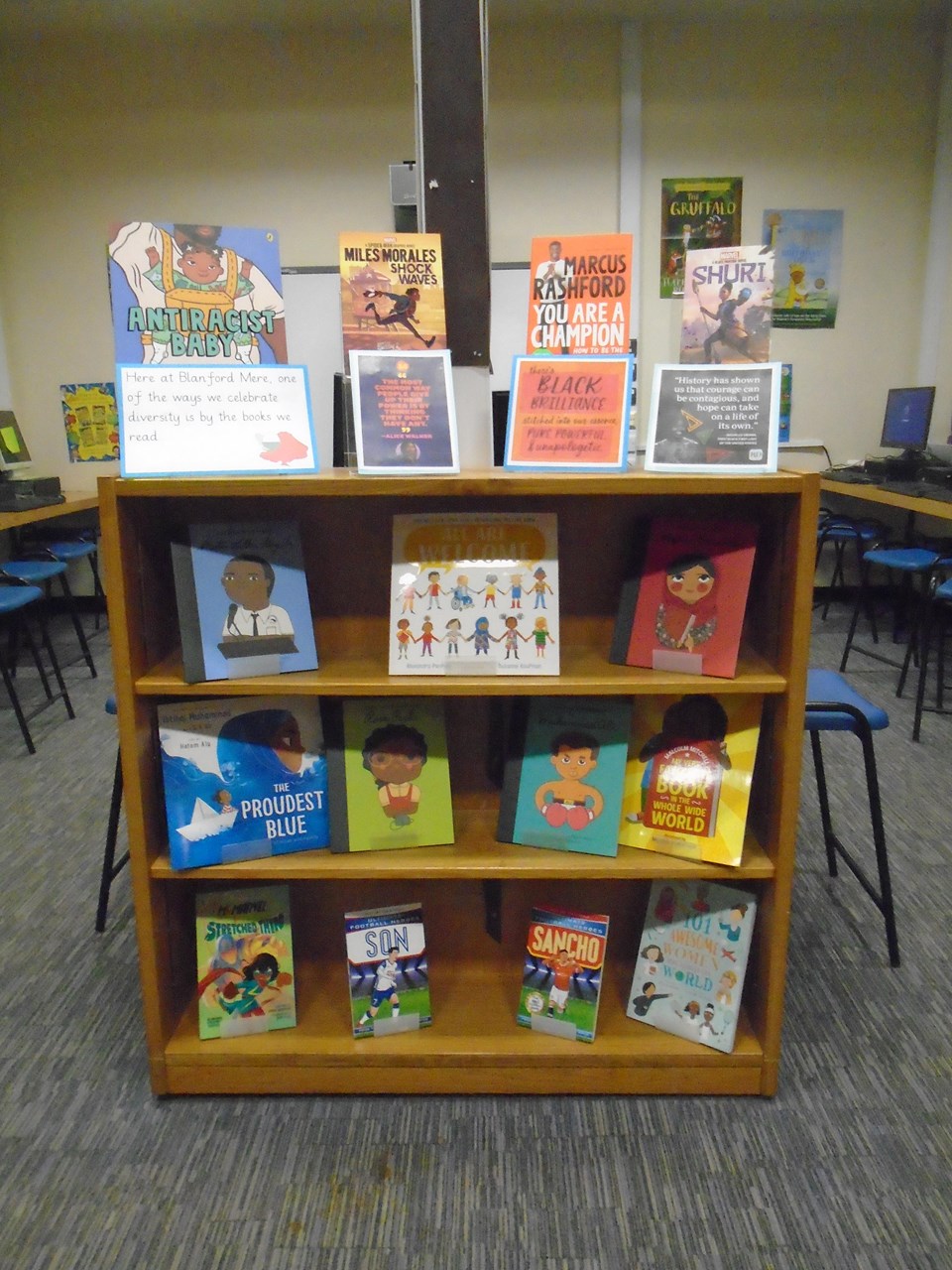 Forthcoming events
Parents Consultations – Reception to Year 6 - Wednesday 12th and Thursday 13th October 2022. Reception – Year 6
We are holding our Parents Meetings this term on Wednesday 12th and Thursday 13th October 2022 for Reception -Year 6. Parents evenings will be face to face again this year.
Please note that Miss Dorricott (Class Yr 3/4MJ) will not be available on Wednesday 13th or Thursday 14th October – therefore her parents evening will differ slightly and take place on Monday 3rd and Tuesday 4th October 2022.
For this parents evening, all appointments should be made online. It is really important that you are logged into the 'SchoolLife' app or can access the website via a 'tablet' or 'desktop/laptop' computer.
(Nurs Porter) Thursday 13th October 2022 am
(Nurs Steadman) Friday 14th October 2022 am
Nursery appointments will take place on Thursday 13th October 2022 (Nursery Porter) and Friday 14th October 2022 (Nursery Steadman) during the morning.
All appointments will be 'active and live' to book from Saturday 24th September 2022 until Monday 10th October 2022 Nursery – Yr 6.
Each class teacher will have appointment lists indicating the times that they are available. Please note that these will vary slightly for each teacher. This is a valuable opportunity for you to talk with your son or daughter's class teacher.
Appointments allow a maximum of 10 minutes for each set of parents. If you need additional discussion time you may need to make a further appointment on another day.
When signing up there is an opportunity to write an 'optional comment', you may want to add a note if there is something specific to discuss. If the selected dates are not convenient, please put a note in your child's planner and the member of staff will arrange a mutually convenient time to speak to you.
We would be grateful if parents did not ring the office to make appointments - we simply do not have the capacity to make appointments on behalf of parents.
Harvest Monday 3rd October 2022 until Friday 14th October 2022
In the weeks leading up to half term, we will be celebrating Harvest.
This year we have decided again to help the Black Country Foodbank who collect items to feed families in crisis in our community. Black Country Foodbank helps vulnerable individuals and families in crisis through the provision of 3 days emergency food supplies while a longer-term solution is developed. The services we provide have an enormous impact on the people who use them, giving them an important breathing space at a time of great need.
The Foodbank would like to collect a range of items so that they don't have an abundance of some items and a shortfall of others. So, we are going to ask each class to donate particular items, so that we should manage to collect a selection across the school. We will be launching the appeal in classroom assemblies next week, but thought you may like advance warning so that perhaps you can add an extra item into your shopping. Please make sure that the foods are "in date", i.e. within their 'best before' dates as the Foodbank can't give away food that is past its best—before date and we don't want to waste any donations.
In these uncertain times, many parents are turning to Food banks for help. I know that they will greatly appreciate your donations.
If you feel able to support this appeal, then please bring the item asked from your child's class on the list below, anytime from Monday 3rd October 2022 until Friday 14th October 2022 to the main Reception foyer and leave the items in the conservatory.
Nursery – Any items from the lists below.
Year R - Miss Postings - Tinned meat or fish
Year R — Mr Kimberley - Carton of U.H.T.(long life) milk
Year 1 — Miss Cleeton - Tinned Potatoes, tinned Vegetables
Year 1 – Miss Barclay - Tinned fruit, cartons of orange juice
Year 2 – Mr Wade – Hot chocolate, small jars of coffee, tea
Year 2 — Mrs Cartwright – Sugar, biscuits
Year 3/4 — Mrs Cameron -Soup, (tinned/carton/packet), instant noodles
Year 3/4 — Mrs Cope - Rice, dried pasta, couscous
Year 3/4 — Miss Dorricott/Mr Jones - fruit squash/cordial
Year 5/6 — Mr Baker Cereal (preferably non-sugared)
Year 5/6 — Mr Raybould Toiletries (soap, shower gel shampoo, baby toiletries, wipes etc)
Year 5/6 — Mrs Oliver Any of the items above.
Monster Mash Fun – Thursday 20th October 2022
We would like to invite your child to a 'Monster Mash Disco' on Thursday 20th October 2022, Year One to Year 6 only, from 4.30pm to 6.00pm.
We will be having a Monster/ghouls/witch/wizard/ghost/pumpkin etc. themed fancy dress evening. Children can have their faces made up but ask that children do not bring accessories with their costumes please. Children can also come in their own clothes, if they prefer.
There will be a DJ, as well as dancing and party games; a drink and a treat will be provided too. To try and keep the children safe, we will ensure that the hall is well ventilated and we will be restricting the number of pupils in the hall at any one time. Therefore, we will separate the disco session into two slots:
Yr 1 and Yr 2 – 4.30pm – 5.15pm. Then back in classes, children will partake with more fun, games and activities.
Year 3/4 and Yr 5/6 5.15pm – 6.00pm. Prior to the disco, children will partake with more fun, games and activities in classes.
The cost of the event to include the DJ, provide treats and prizes for the children will be £4.50. This should be paid online via School Money. Tickets will then be issued to your child. Children should arrive at the 'main entrance' near to nursery and be collected from their usual exit gates at 6.00pm prompt. Please be patient, as the process may take a little longer in the dark. If you have more than one child, please collect the eldest sibling first, as they leave more swiftly than younger children. All children should be collected we will not allow children to walk home unattended.
We hope that you will support this fun event and support our reasons for the different time slots for the disco. It will be a nice end to the children's first half term!
If you would like to support this event, please complete the online form titled 'Monster Mash' and pay online via School Money. Children will be issued with a ticket that they will need to show on entry to the event.
Tickets will be on sale from Friday 30th September until Tuesday 18th October only. You will not be able to purchase tickets at the event. If you have further questions, please write in your child's planner. Tickets will then be issued on Wednesday 19th October – ready to bring to event on Thursday 20th October.
Secondary Transfer
Many of our Year 6 children and their parents are busy trying to decide on a local secondary school to help them complete their application forms. As we know because of Coronavirus many schools are offering virtual tours. Please contact the local secondary school or check their website for more information.
Can I remind parents that, if you live in Dudley Borough, the closing date for applications this year is 31st October 2022 (during the half term holiday). It is really important that this deadline is met; failure to do so will jeopardise your preferences for your child. Please click on the link below for more information.
https://www.dudley.gov.uk/residents/learning-and-school/school-information/school-admissions/
Primary Reception Intake
In Dudley children start primary school the September after their 4th birthday. The law states all children must start school by the beginning of the term after their 5th birthday.
Please click on the link below for more information on how to apply:
https://www.dudley.gov.uk/residents/learning-and-school/school-information/school-admissions/primary-reception-intake/
Important dates for Reception Intake 2023
Online application available - 1 October 2022
Return date for paper application forms - 15 January 2023 by 5pm*
Return date for online applications - 15 January 2023 by midnight*
Decision emails to parents - 17 April 2023 after 2pm
Decision letters to parents - 17 April 2023 by 2nd class post
Appeals to be heard - June/July 2023
* Failure to return your form/apply by this date may affect the outcome of your application.
Attendance at a nursery attached to a primary school will not guarantee admission to that particular primary school or give any advantage to the pupil in the admissions process.
Forthcoming dates
Fri 30th September Macmillan Coffee Morning
Mon 3rd October Harvest begins
Mon 3rd and Tues 4th October Parents Evening – Miss Dorricott Yr 3/4MJ
Wed 12th and Thurs13th October Parents Evening. Rec – Yr 6
Fri 14th October 9am, Mr Baker's Yr5/6MB Class Assembly
Nursery Parent Consultations (Nurs Porter) Thursday 13th October 2022 am
(Nurs Steadman) Friday 14th October 2022 am
Thurs 20th Oct – Monster Mash – Year 1-Year 6 only
Fri 21st Oct - Inset Day
Mon 24th Oct - Fri 28th Oct Half Term Holiday
Mon 31st Oct – Return to school – children from Yr1- Yr6 to wear winter uniform, to include shirts and ties
W/C Mon 14th Nov – Anti-bullying week
Fri 18th Nov – Children in Need – more details to follow
Fri 16th Dec - End of Term
Kind regards
Mrs Crook and Miss Stanton