Article 3
All adults should do what is best for you. When adults make decisions, they should think about how their decisions will affect children.
Dear Parents/carers,
It has been yet another extremely busy half term in school. Staff have provided some really exciting learning opportunities over the past half term and children have worked extremely well, even though we are still amidst a pandemic. We are trying our very best for your children to experience a variety of learning opportunities; dress up days, video assemblies, whole class music teaching, French specialist teaching, sporting opportunities, art competitions, Black History Month - Proud to be day, cycling proficiency, cooking, theatre trip bookings, balanceability ...to name a few, over the past 7 weeks! Not forgetting the Monster Mash - a real favourite with the children.
Staff have also adjusted and changed their curriculum, to address the needs of the children, who have missed learning opportunities caused by the pandemic. We are supporting pupils' education recovery in line with the curriculum expectations through targeted work in class and interventions with Mrs Monkton - this is working well and the children really enjoy the bespoke work in small groups.
We would like to thank all of the teaching staff, TAs, office, kitchen, cleaning teams for their effort and dedication to the school over the past half term, whilst still working throughout turbulent times - we really appreciate all that you do.
A final thank you to the children and parents, for all of your support through these challenging times and the children's hard work and positive attitude.
Events and activities that have happened in school
Nursery
What a busy half term in nursery! Their focus in nursery has been Personal, Social and Emotional development. The children are learning nursery routine and boundaries within the environment. They have been trying to develop new social skills, playing alongside peers, forming friendships, and building relationships with familiar adults.
They have really enjoyed learning all about 'Ourselves' and others; they have explored their feelings and emotions.
Child voices.
Molly: "We do good listening and sitting. I like playing with Chloe. We learning feelings".
Walter: "I enjoyed learning how to make playdough".
Azariah: "I like Black History Month, Rosa Parks said no, she stand on a bus and said no".
Reception:
In Reception, children have settled in really well to their new routines and have made wonderful friendships. They have enjoyed the different learning opportunities provided this half term. We particularly enjoyed going on an Autumn hunt around the school grounds. Children collected different signs of Autumn including leaves, nuts and acorns which we added to our 'stuff tray' in the classroom for children to explore.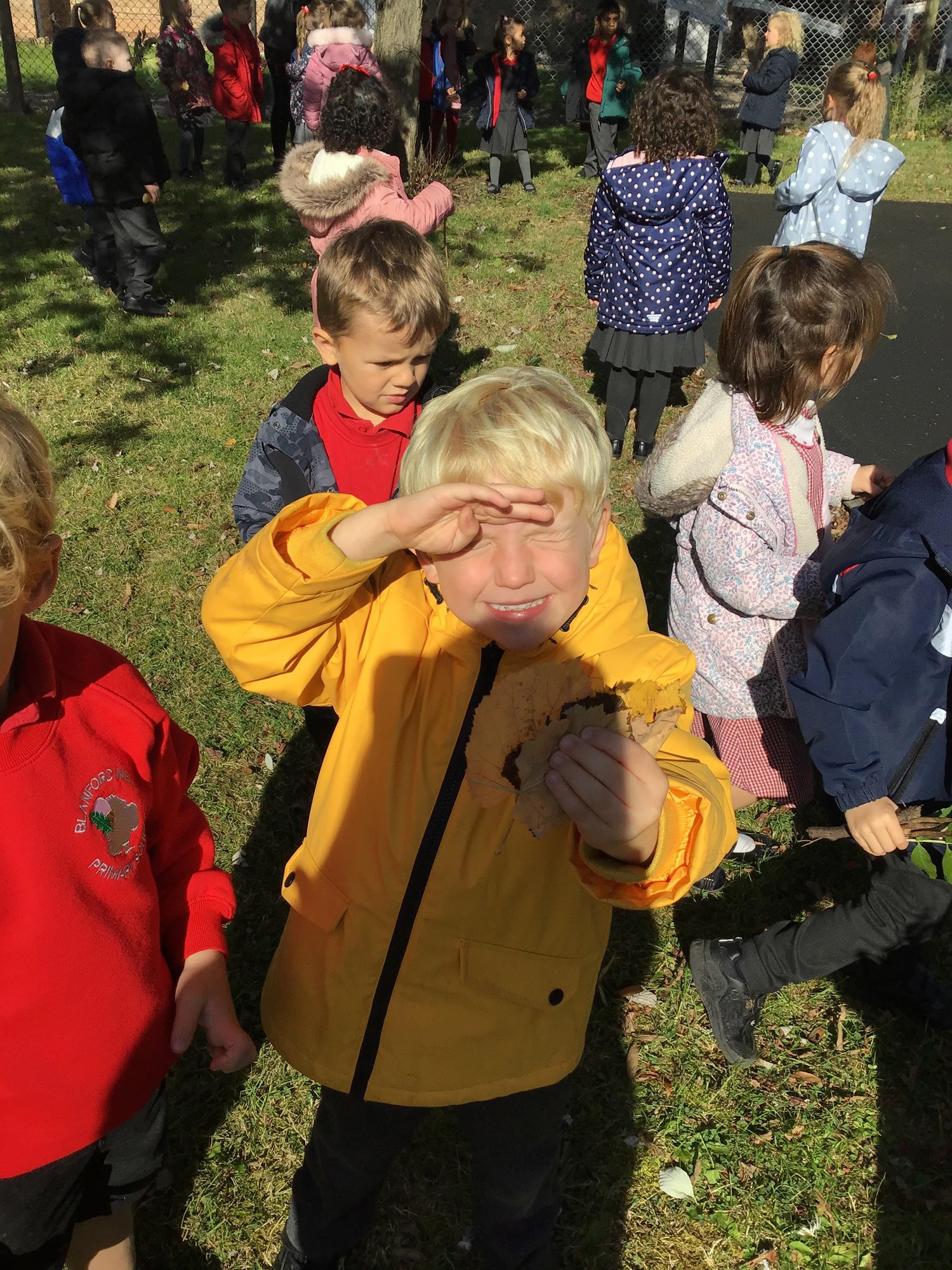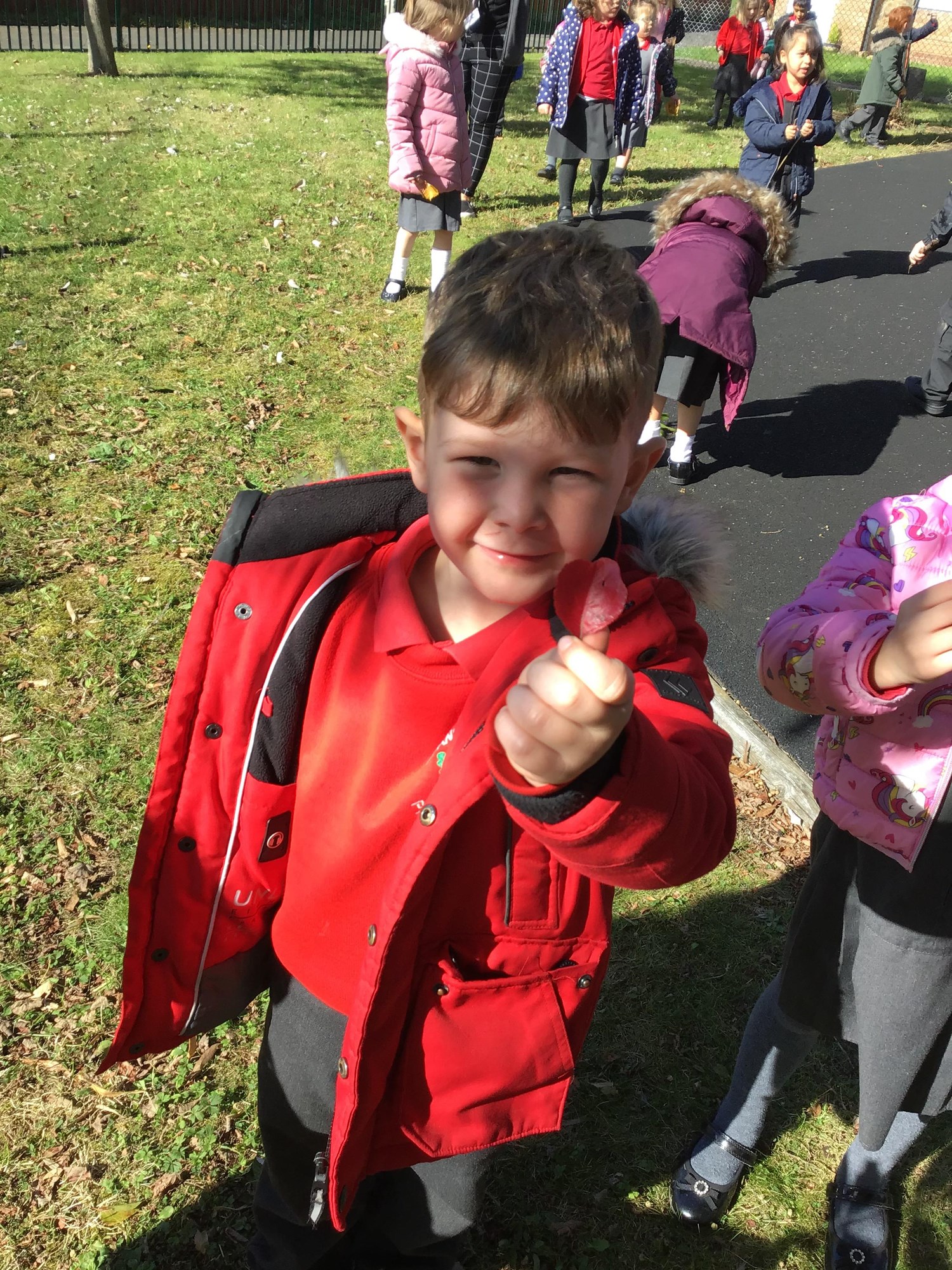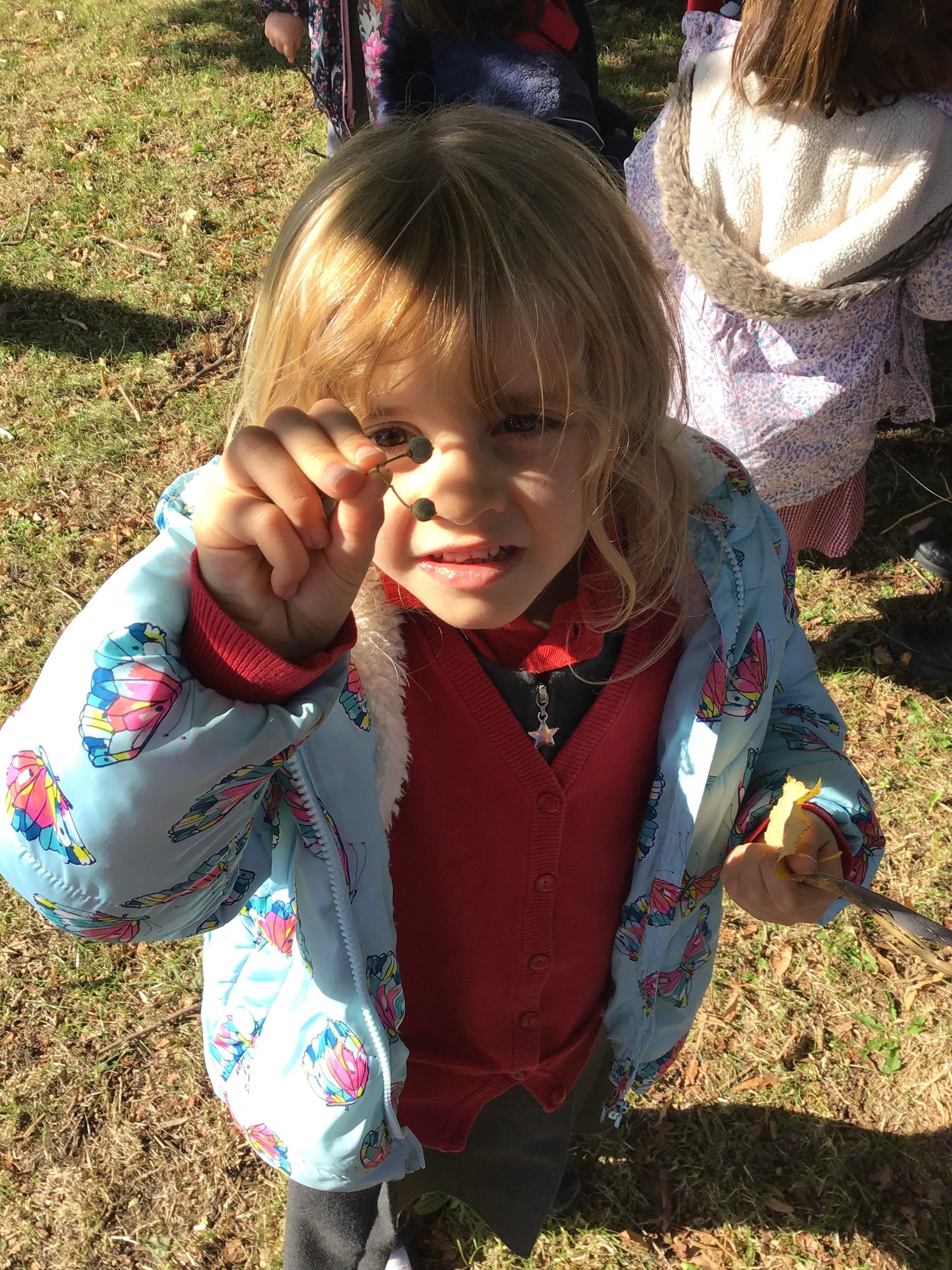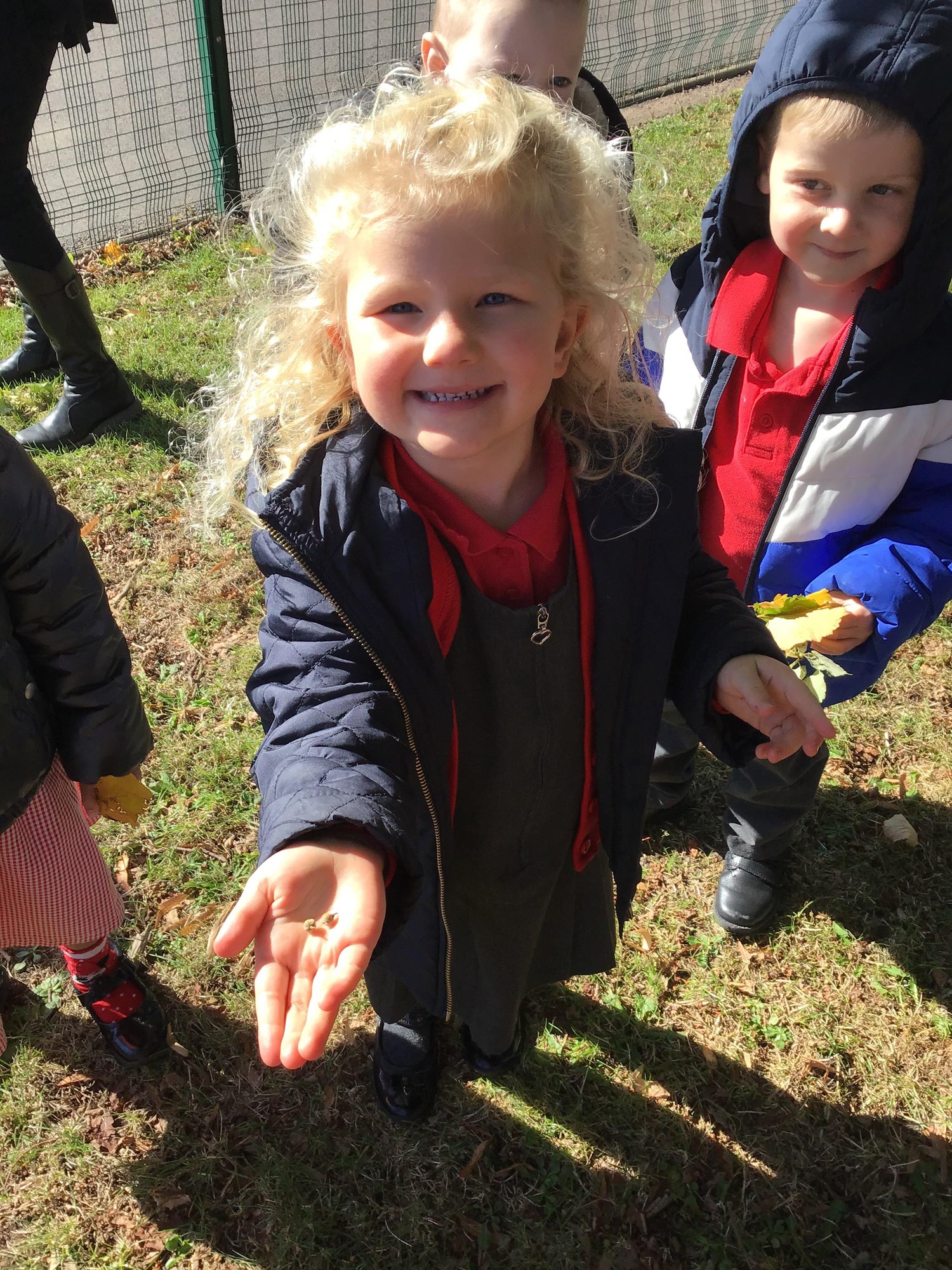 Year 1J
Year 1J have had a fantastic half term! It has been lovely to see the children settling in so well since starting in Year One. This week, they have been apple tasting, the children commented on how delicious they were! The children also used their skills to peel and chop up the apples to cook Apple Pies. 1J have also been busy in Art this week; they have learnt a new skill - Pointillism. Children used their skills taught to create Autumn leaves for display. Overall, yet another busy week and Miss Jordan looks forward to the new half-term.
1C - Autumn
Year 1 have been spotting signs of Autumn and completing lots of fun and exciting activities based on Harvest and weather. They collected leaves and printed with them using autumn colours.
1C - Apple Pies
Year 1 have been learning how to peel and chop apples using a bridge cutting technique. They baked delicious apple pies!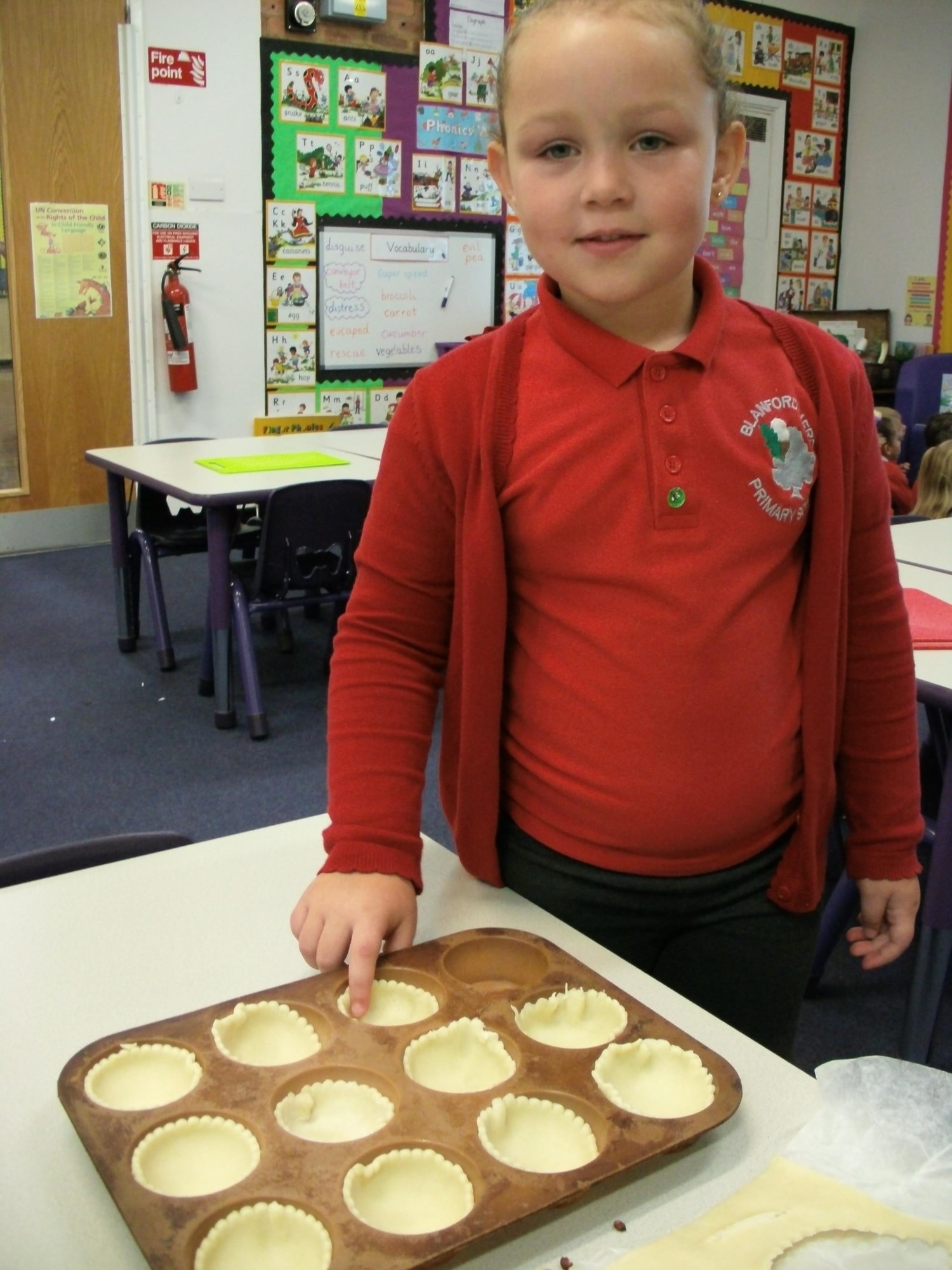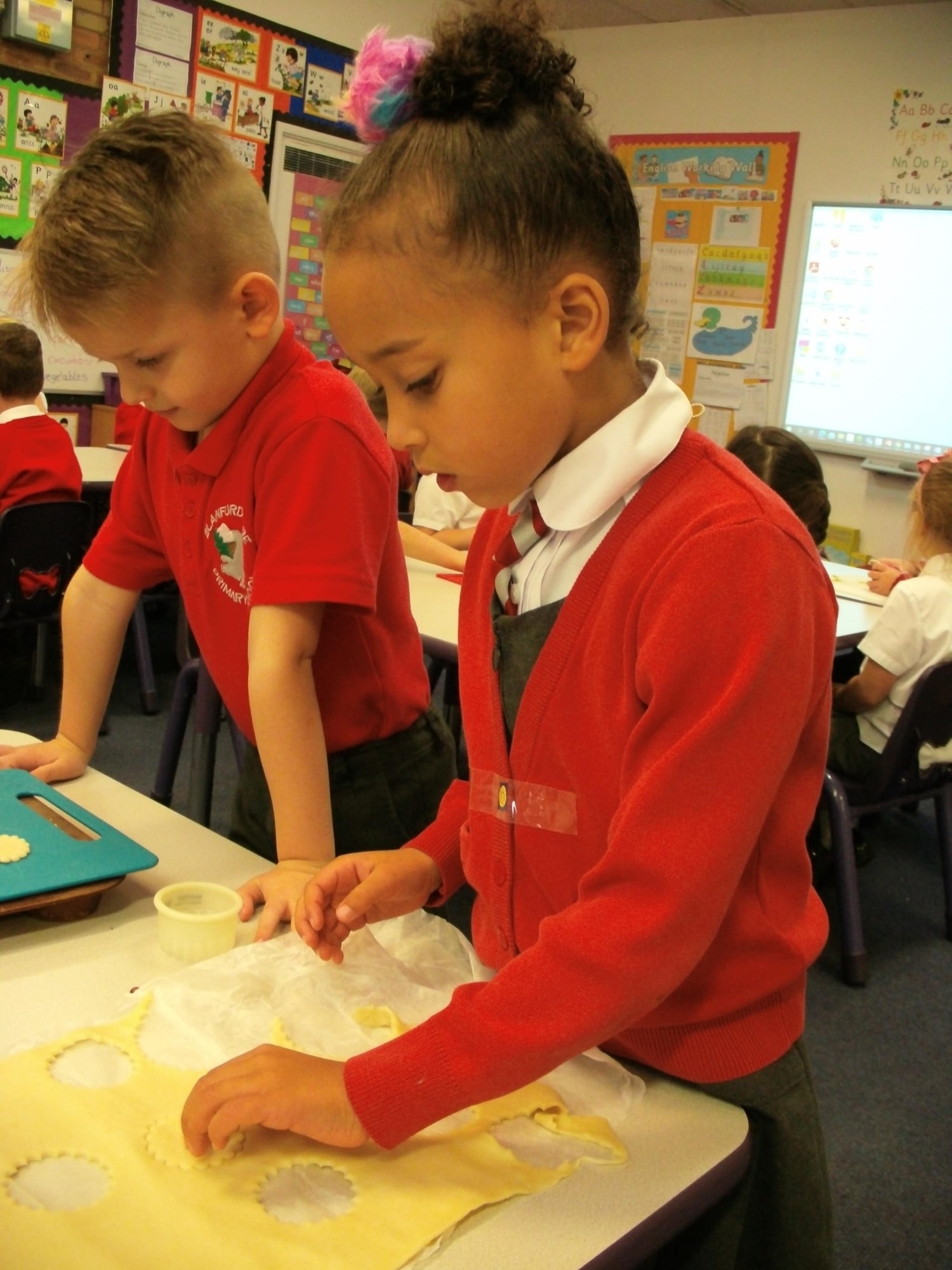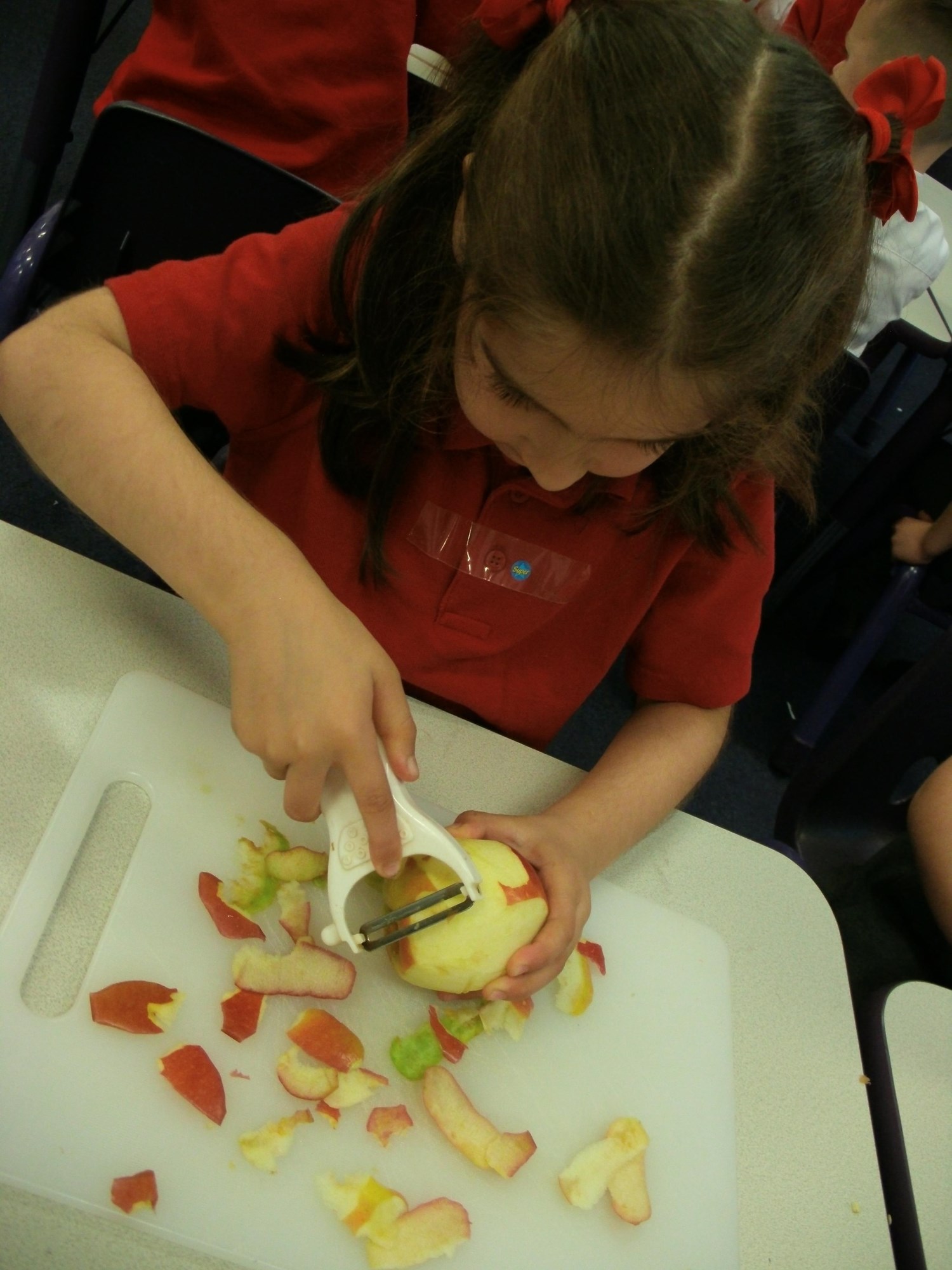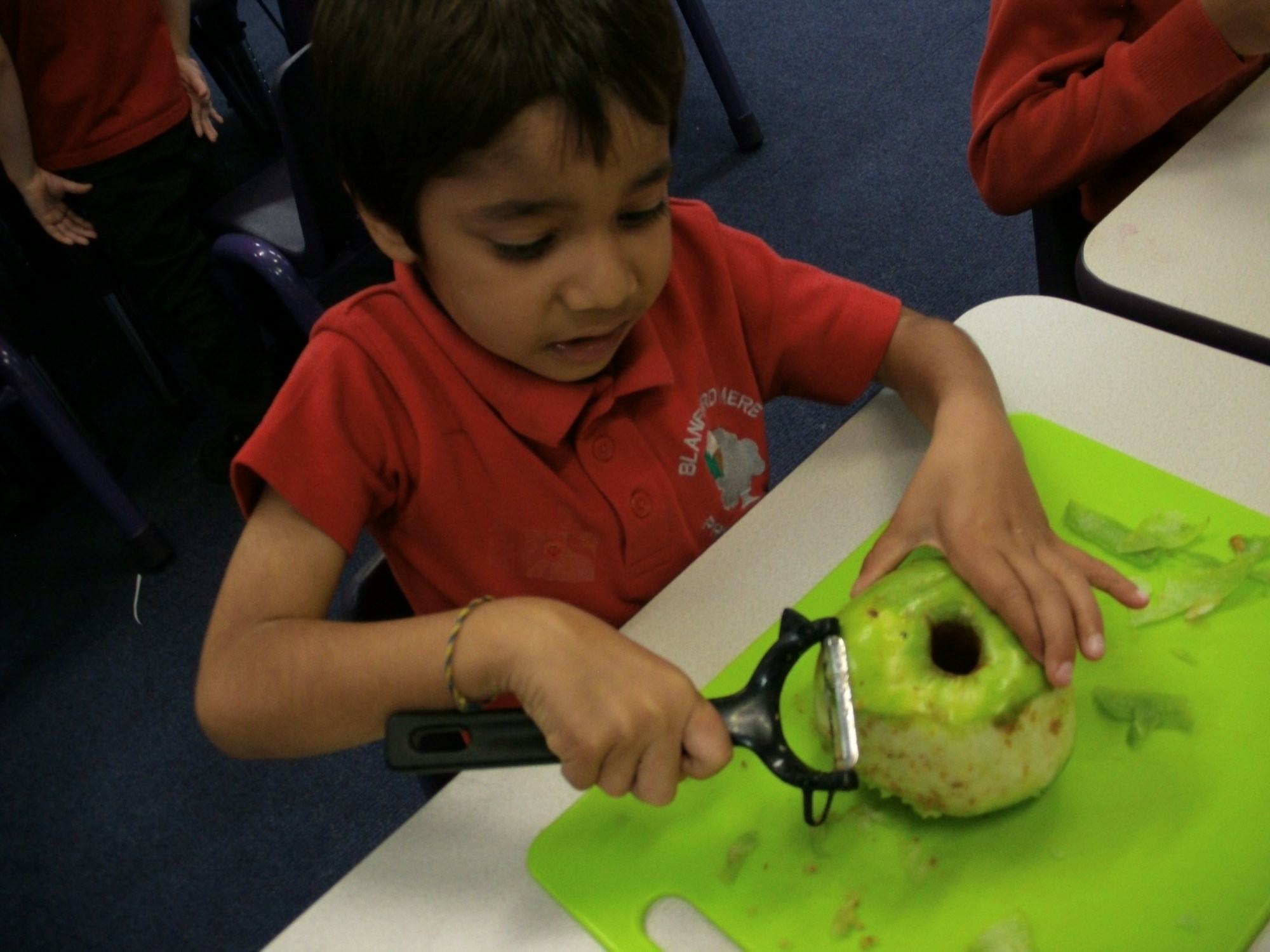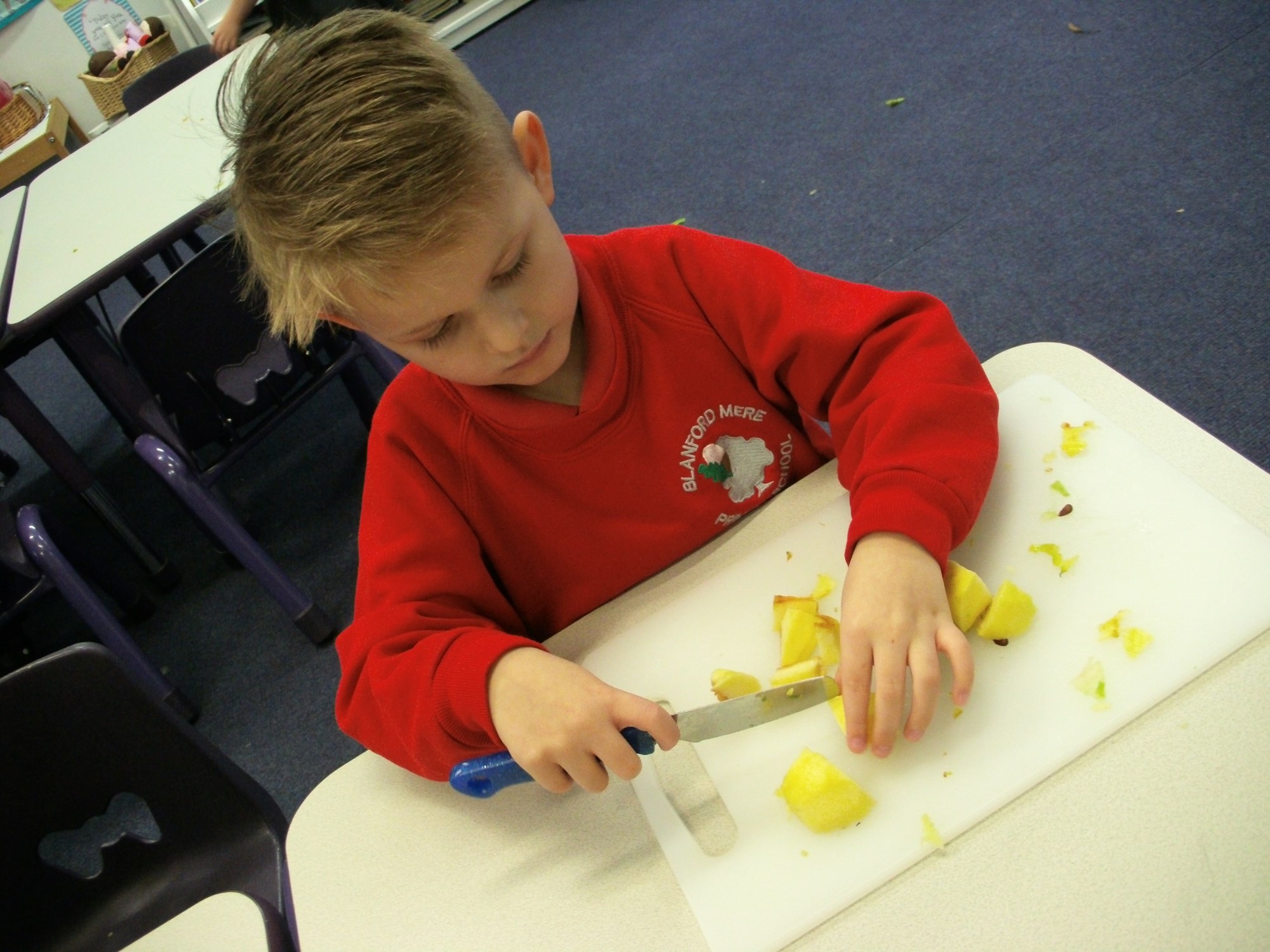 Year 2
In Year 2 they know that the word Diwali means 'rows of lighted lamps'. They have discussed how different people celebrate and retold the story of Diwali. They found out that Diwali is known as the 'festival of lights' because houses, shops and public places are decorated with small oil lamps called 'divas'. In Design and Technology lessons, the children created their own diva lamps using salt dough. They then went on the paint them using a variety of bright colours. The children really enjoyed learning about this celebration and were excited to find out that the celebration will be happening soon in November.
Year 3/4
3/4 have had an exciting half-term. They started the next chapter of learning in September by looking at 'The Promise' and identifying how they can make a positive impact on their local environment. 3/4 then became immersed in their learning journey all about the Victorians. The children have used historical, chronological skills to place the Victorians on a timeline, map reading geographical skills to identify the countries of the British Empire in the Victorian Era and have been immersed in the life of Jackson, a street urchin, in their English learning. In maths, children have developed their understanding of place value and have been using this to calculate. The half-term has ended with an exciting sports competition using dodgeball skills and target practice and children taking part in 'Cooking in the Curriculum' and producing some lovely mini Victoria Sandwiches. We hope you enjoyed tasting them and would appreciate you returning the completed evaluation form if you haven't already. 3/4 are looking forward to carrying on learning about the Victorians after a well-deserved half-term rest for the children.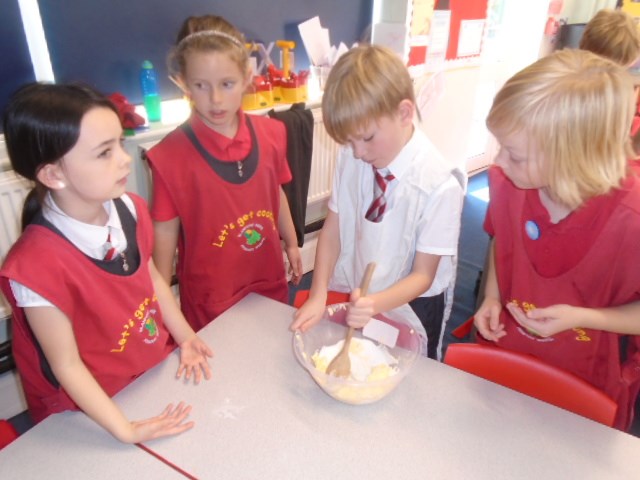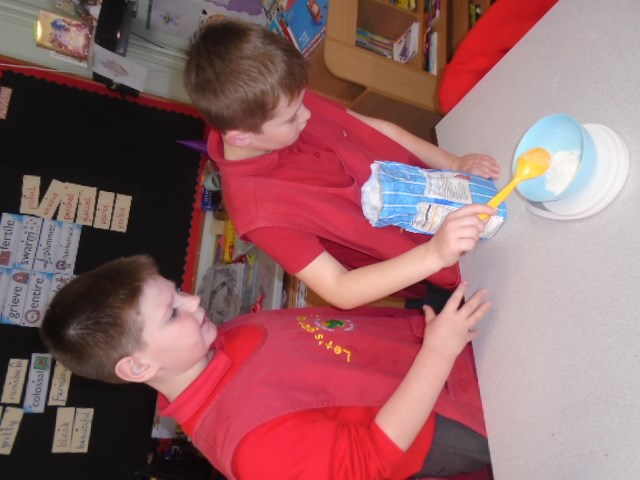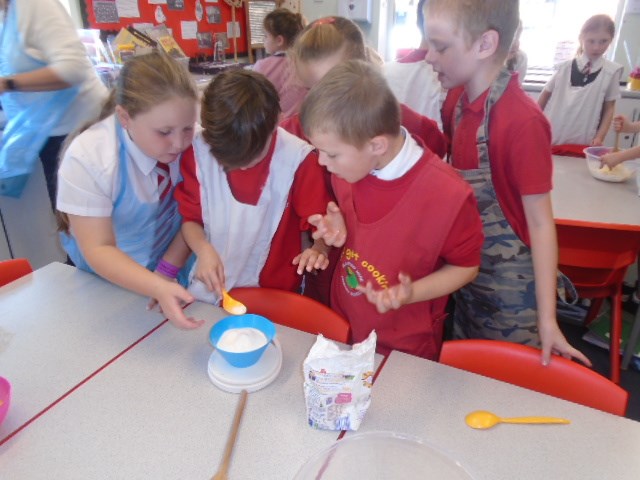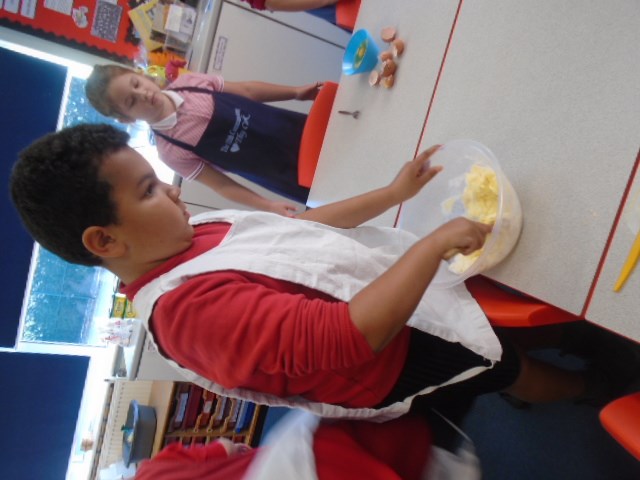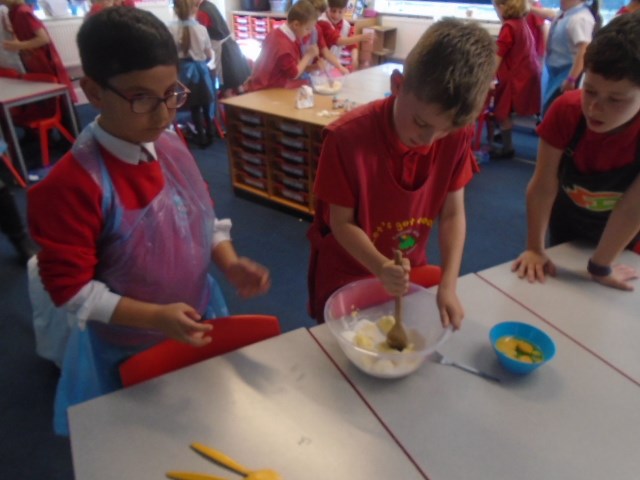 Year 5/6
Year 5-6 have really enjoyed learning about Ancient Greece this term. We have studied a book about a young Athenian boy called Theras, learning what life was like for young children living in Athens thousands of years ago. We have written instructions on how to make a Greek kylix, written a newspaper report based on Theras and also written a leaflet on the Ancient Greek gods and goddesses.
Molly 5-6D: "I enjoyed learning about Greece because I've learnt a lot of new things about how they lived and what life was like. I'm enjoying the story of Theras because he is adventurous and inspiring."
Mylo 5-6B: "I have enjoyed learning about Ancient Greece because of the gods, goddesses and their culture."
Archie 5-6D: "I've enjoyed the Greek gods and goddesses and I've also enjoyed the story about Theras."
Pen Licence
Year 3/4: Rose, Harry J and Jessica have been awarded their pen licenses! Well done children!
Attendance Winners October
Well done to Class 2W who won the attendance award for October with an amazing 98.50% attendance! They can wear their own clothes to school on Friday 5th November!
Food Bank - Harvest Appeal
Thank you so much for supporting Black Country Foodbank for our Harvest collection. We are sure that so many families with benefit from your generosity. As soon as we know how much you have collected, then we will let you know.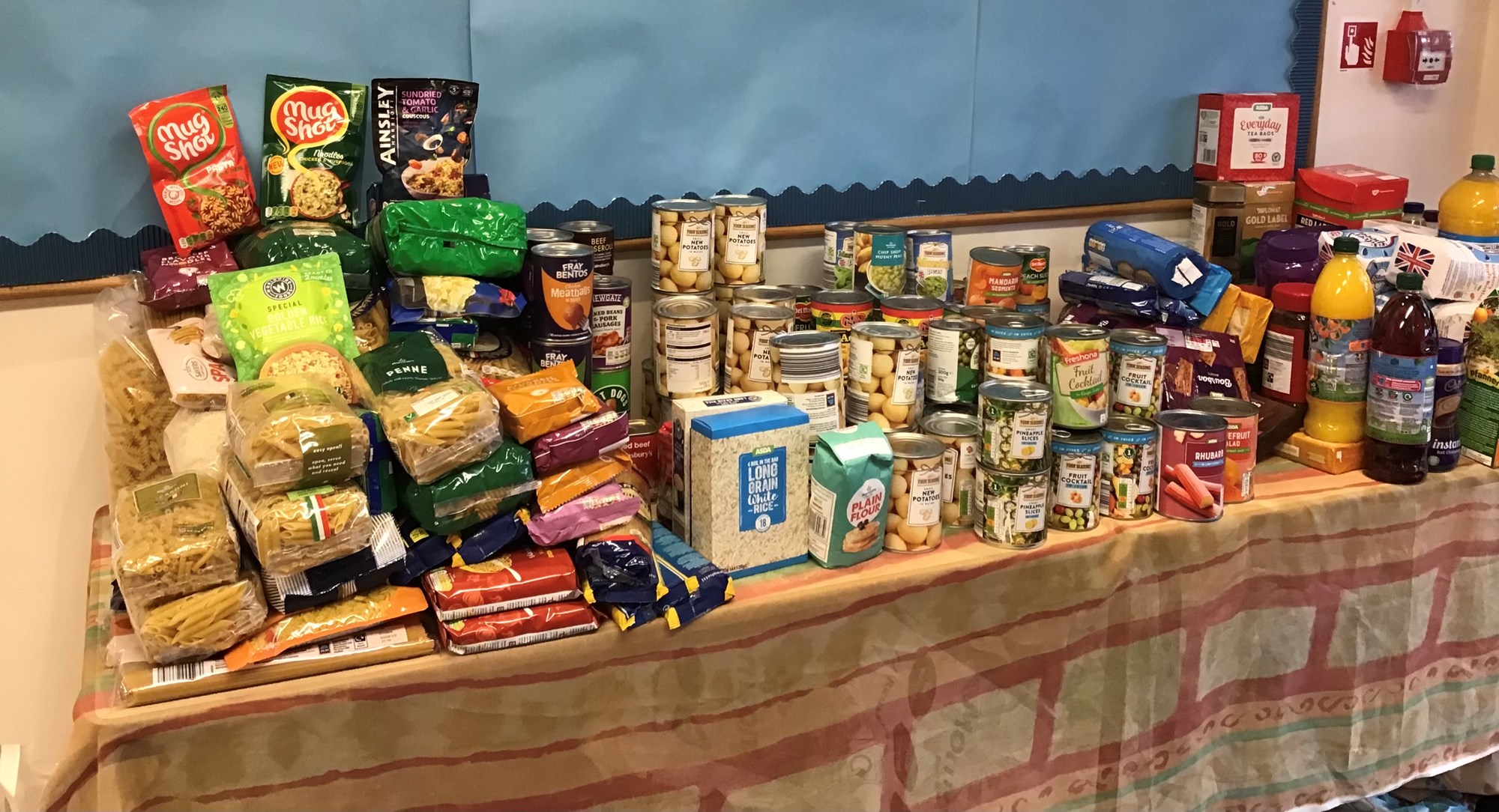 Parents evening - Week beginning 11th October 2021
Thank you to those parents who booked online for this year's Parents evening via our website. After talking with your child's class teacher, I'm sure that you are fully informed of your child's progress over the past half term and are clear about their targets to help them progress further. If you do have any concerns or comments regarding your child, please make a note in your child's planner and staff will try and alleviate any concerns that you may have. Staff will also use this as their communication with home - so please check regularly. If you did not make an appointment to talk with your child's teacher - please make a note in your child's planner and they will call you at a convenient time. It is very important to us that home and school work together to support your child.
Monster Mash - Fun Night Yr 1- Year 6.
Thank you for supporting this event - it was a great way to finish the half term. The children had an amazing time, they fully embraced the theme and enjoyed a ghoulish time! The children looked great in their outfits! Thank you to Mr Wade for stepping in as DJ at the last minute, after the entertainer had to cancel due to unforeseen circumstances!
Poppy Appeal 2021
We will be supporting the 'Poppy Appeal again this year by selling poppies and other related goods such as bracelets, key rings, rulers, pencils etc (priced at either 50p or £1). Mrs Needle will bring the goods around to classes for the children to purchase.
Important Message from Dudley Public Health
The number of cases of Covid-19 continue to rise across the borough, with the largest number of cases in the 10-19 age group. This is leading to a number of outbreaks in education settings.
When necessary, local authorities can introduce local measures to reduce transmission in settings and help keep students and staff safe.
Therefore, in response to an outbreak in an education setting, Dudley Public Health advise that the following measures are introduced:
Facemasks are worn in communal areas where social distancing cannot be maintained (this only applies to staff and visitors in primary schools)
Any child identified as a close contact by NHS Test & Trace or Dudley Public Health (either within their education* setting or household), should undertake a PCR test. Individuals should not attend the setting until the result is known. If the result is positive, they should isolate for 10 full days, in line with the guidance. If the result is negative, they can return to their setting and are encouraged to undertake daily Lateral Flow Tests* for 7 days after the date of the PCR test.
*only applicable to those 5 years of age or over
These measures will only be implemented in your child's school in conjunction with the Dudley Public Health team and for a limited period of time, if and when they are needed. Your school will therefore communicate further advice and guidance to you if required. We hope that you support this guidance and work with us to help avoid further outbreaks in childcare and education settings and keep our children and young people in education.
Reminders
Hairstyles:
A reminder that it is not suitable for children to come to school with shaven heads, tramlines or coloured hair. Please remind your children of the rules. Children who have long hair must tie it up.
Jewellery:
We have noticed that many children are beginning to wear rings, bracelets, chains etc. to school. Please save these for best at home for health and safety reasons. Children should also only wear one pair of plain stud like earrings - they should be removed for PE days and sporting activities. We would appreciate your support with this, for health and safety reasons.
Secondary Transfer
Many of our Year 6 children and their parents are busy trying to decide on a local secondary school to help them complete their application forms. As we know because of Coronavirus many schools are offering virtual tours. Please contact the local secondary school or check their website for more information.
Can I remind parents that, if you live in Dudley Borough, the closing date for applications this year is 31st October 2021 (during the half term holiday). It is really important that this deadline is met; failure to do so will jeopardise your preferences for your child. Please click on the link below for more information.
https://www.dudley.gov.uk/residents/learning-and-school/school-information/school-admissions/
Forthcoming dates
Thursday 21st October - break for half term
Friday 22nd October - INSET Day - school closed to children
Monday 1st November - School reopens for all pupils at the usual time. All children from Years 1 -6 to wear winter uniform. White shirt/tie, jumper/cardigan, grey trousers/skirt/pinafore (NOT BLACK). Black/plain/not patterned or fashion boots or shoes.Children are able to come to school in wet/snowy weather in their wellington boots and change into their pumps or school shoes. Thank you for your support.
Friday 5th November - Reception children Only - Julia Donaldson day - children to dress as their favourite character
Tuesday 9th November @ 4.30pm - Year 6 SATs Parents Meeting via TEAMS - a link will be sent nearer the time
Thursday 11th November - Remembrance Day - children who attend Beavers, Cubs, Rainbows or Brownies can come to school in their uniform.
Friday 12th November - Bully4U workshop Year 3/4
Monday 15th November - Friday 19th November - Anti - Bullying week. Nursery - Year 6
Odd Socks Day What is it?
Most importantly, Odd Socks Day is designed to be fun! It's an opportunity for children to express themselves and celebrate their individuality and what makes us all unique!
There is no pressure on the children to wear the latest fashion or for parents to buy expensive costumes. All they have to do to take part is wear odd socks to school, it couldn't be simpler! Odd Socks day will take place on the first day of Anti Bullying Week each year to help raise awareness around anti-bullying. This will be on Monday 15th November 2020.
https://www.anti-bullyingalliance.org.uk/anti-bullying-week/odd-socks-day
Friday 19th November -Children In Need. Wear own clothes and donate £1. Nursery - Year 6
W/C Monday 29th November - Year 2 Phonic checks administered
Wednesday 1st December - Year Rec - Mac Theatre trip - 'One Snowy Night'
Friday 3rd December - Year One - Mac Theatre trip - 'One Snowy Night'
Tuesday 7th December - Year Two - Mac Theatre trip - 'One Snowy Night'
Friday 17th December - School closes for the Christmas Break.
Tuesday 4th January 2022- School reopens for the spring term.
Have a lovely half term. Thank you for your continued support.
Mrs Miller and Miss Stanton