Article 31
Every child has the right to rest and leisure and to engage in play and recreational activities. What an extremely busy half term it has been, the children, staff and parents have all adapted extremely well to our 'new normal' systems at school. Thank you for your continued support in such an uncertain time.
Activities/events that have happened in school so far:
Great Fire of London - Yr 2
On Wednesday 7th October Year 2 recreated the Great Fire of London. We made paper houses to represent the London streets of 1666 which the children thoroughly enjoyed. We built our street and added artefacts from the time such as fire hooks and buckets. Mr Wade then demonstrated how quickly the fire would have spread from house to house. We were all amazed at how fast the fire destroyed our street.
Ruby said 'That was amazing, I bet it was a scary time for the people of London.'
Jenson said 'It was an exciting morning because of how quick the fire spread.'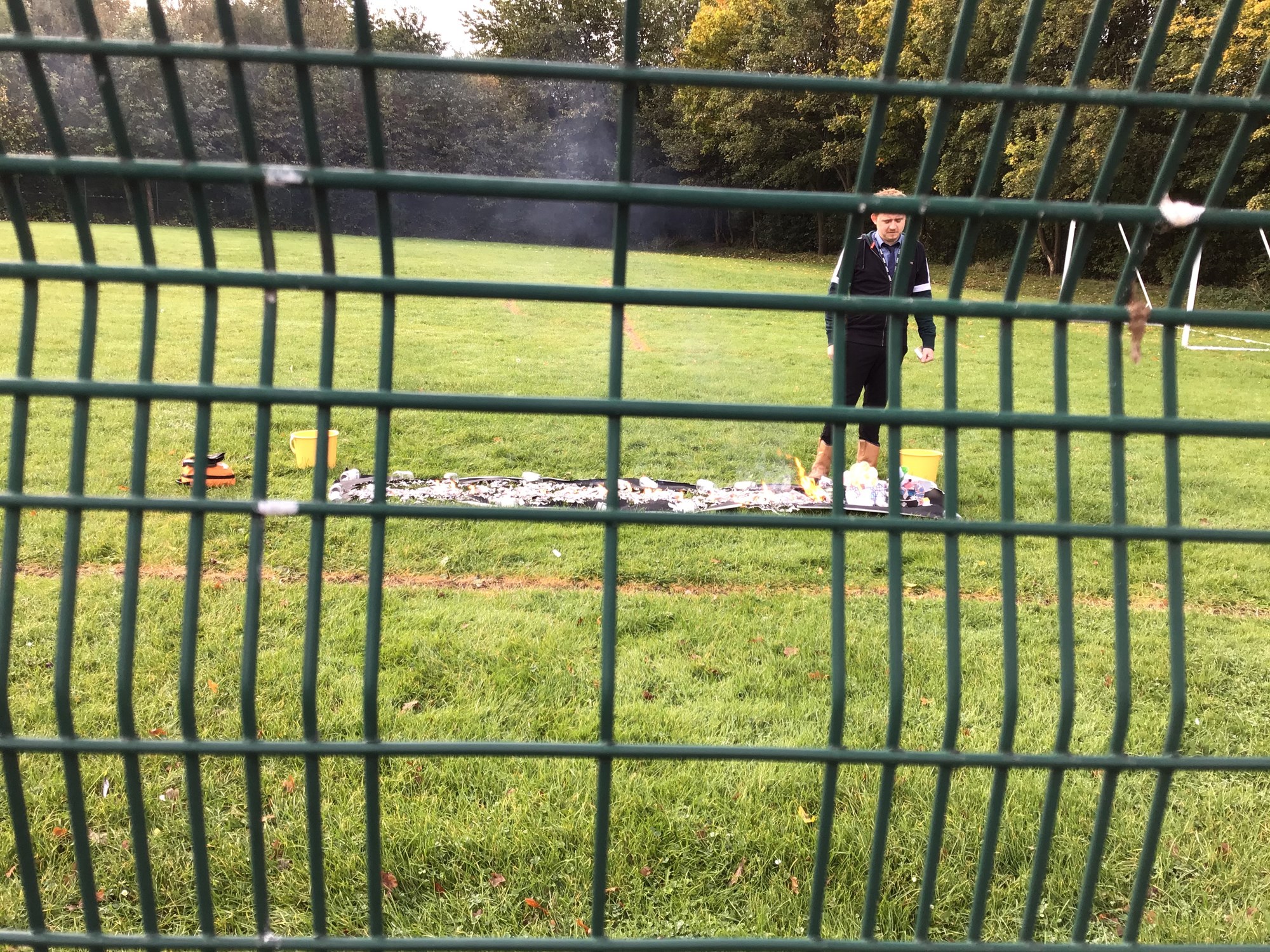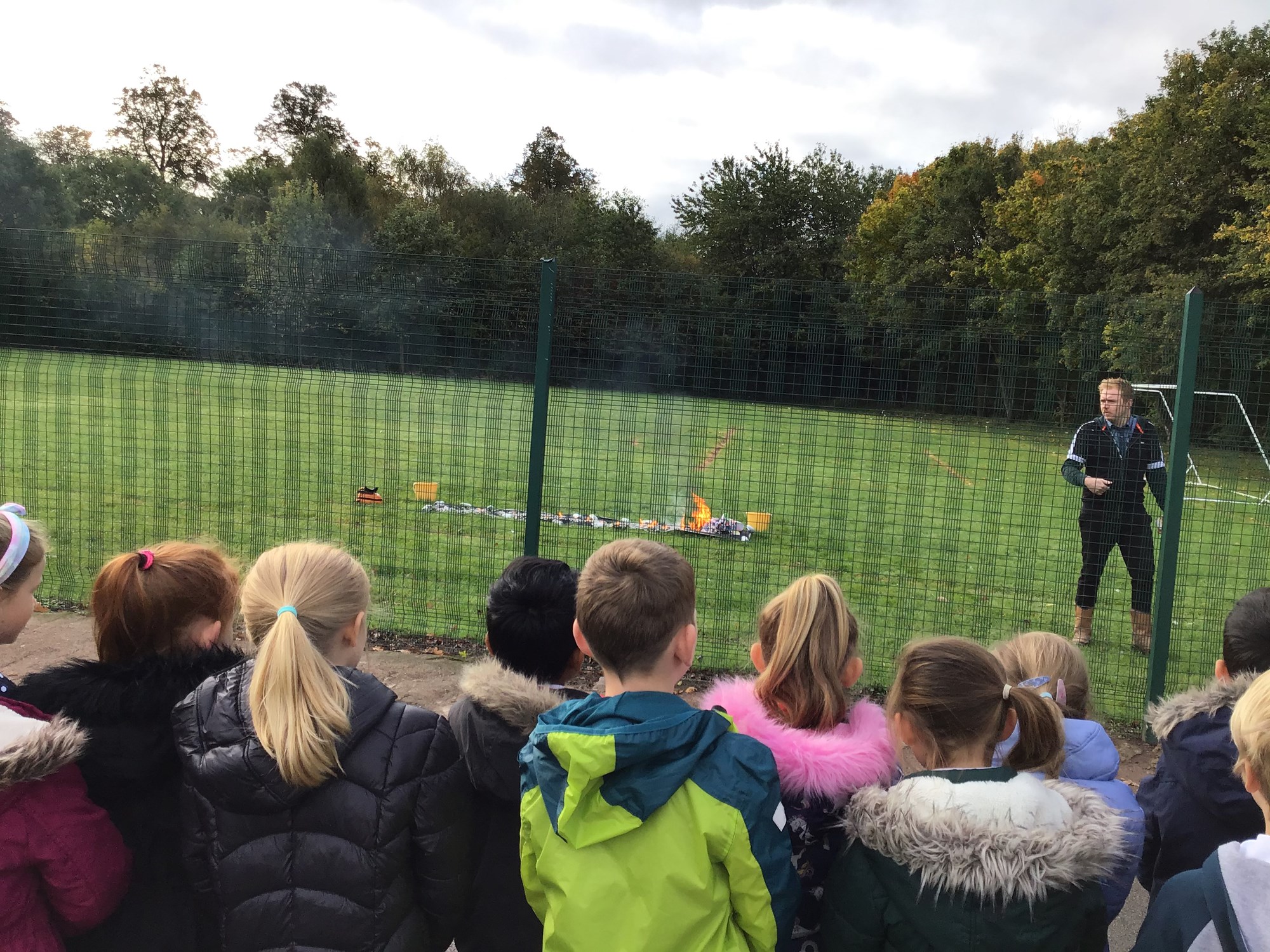 Grandparents Day Year 1
Thank you so much to everyone who sent in pictures of their family members for our Grandparents Topic lesson last week. We have been studying changes in living memory, including the sorts of toys our grandparents would have played with and how the world is different to 50-60 years ago. It was lovely to hear some of the memories the children have with the 'older' members of their family; they shared so enthusiastically and clearly! Thank you for taking the time to email the pictures through, the smiles on the children's faces when they realised who was on the PowerPoint was lovely.
Thanks again, Mr Wade and Mrs Cartwright
Music Lessons with Dudley Performing Arts
All young people attending school/college in Dudley (or living in the borough) can enrol for music lessons with Dudley Performing Arts at just £8 for a 20 minute individual lesson. The lessons will either be at school, at our new base at Resonance (Waterfront Merry Hill) or online. As not all schools are able to have lessons onsite at the moment we will talk to you about the best options for you after you have enrolled.
The offer is available between November 2nd – December 18th and there will be options to let you carry on into January. You can find out everything you need to know including how to enrol at our website and we recommend that you enrol as soon as possible to guarantee that lessons can start after the half term break. Certain instruments are provided free of charge and you can find out more information including how to enrol at the website. NB – students who are already enrolled for online lessons will be contacted by DPA about continuing.
We will not be able to accommodate lessons in our school at the moment but will do so as soon as Covid restrictions allow. This is still a great opportunity for students, especially as face to face lessons can take place after school at the Waterfront or online. We hope that everyone who was learning before lockdown will be able to continue along with anyone who would like to start learning.
Pen Licences
Congratulations to the children below for achieving new pen licences:
Year 3/4 Jaiya U, Xavi S and Jack J
Well done to all of you!
Attendance Winners October
Well done to 1C class, who won the attendance award for October with an amazing 99.86% attendance! They can wear their own clothes to school on Friday 6th November!
TTRS MWE Rock Out Competition 9th Nov - 14th Nov
The Maths Week England Rock Out 2020 competition is starting soon! With prizes and glory to be won, this online competition - exclusive to schools in England - will support pupils in learning the times tables while having fun!
What is MWE Rock Out 2020?
TTRS on a mission to find which school/class/pupil can answer the most times tables questions correctly in England! During the competition, which runs from 07:30 GMT to 19:30 GMT each day from Monday November 9th to Saturday November 14th, every correct answer that a pupil gives, in any game type, will contribute to their class' and their school's score.
Let's see if Blanford Mere can win!
TT Rock Stars Competition
Following previous successful TT Rock Stars competitions, we are running another competition for Y3 – Y6.
Competition - most correct answers
GAMERVAN: "We have combined the latest in computer gaming tech and put it into an epic gaming space. Our custom designed and built van ensures that we are unique and remain at the forefront of children's entertainment. Our state of the art vehicle is also kitted out with leather bench seating and full length multi-colour led lighting to give the ultimate party atmosphere!"
Social distancing will be maintained and children will remain in their bubbles. All children can go on TT Rock Stars, but the competition is only open for children from Year 3 - Year 6.
TTRS dressing up day
On Thursday 10th December, there will be a 'TT Rock Star Dress Up Day'. When children can answer questions up to x12 in the 'studio' game and achieve Rock Star status, Rock Legend status, or Rock Hero status for the 1st time, they will be able to dress up. Any child who remains on Rock Hero status will always be able to dress up on TTRS days.
Please encourage your children to go on TT Rock Stars. TT Rock Stars helps children improve their times tables when used regularly – it is recommended that children use it for at least 3 minutes per day. All children who are able to dress up will have a sticker in their planner.
There is no download needed and it works on PC and Mac, but there are free APPs available for Android, Apple and Amazon phones and tablets.
Please remember to use Mathletics too, as homework will continue to be set weekly on this. Thank you for your support.
Parents evening - Week beginning 12th October 2020
Thank you to those parents who booked online for this year's Parents evening via our website. After talking with your child's class teacher, I'm sure that you are fully informed of your child's progress over the past half term and are clear about their targets to help them progress further. If you do have any concerns or comments regarding your child, please make a note in your child's planner and staff will try and alleviate any concerns that you may have. Staff will also use this as their communication with home – so please check regularly. If you did not make an appointment to talk with your child's teacher – please make a note in your child's planner and they will call you at a convenient time. It is very important to us that home and school work together to support your child.
Monster Mash - Fun Afternoon Yr Rec - Year 6
We had an amazing time, the children fully embraced the theme and enjoyed a ghoulish time! The children looked great in their outfits – thank you for supporting them. We had a great afternoon and it was a fabulous end to this half term.
Secondary Transfer
Many of our Year 6 children and their parents have been busy visiting local secondary school either during the day and/or at specific Open Evenings to help them complete their application forms. Can I remind parents that, if you live in Dudley Borough, the closing date for applications this year is 31st October (during the half term holiday). It is really important that this deadline is met; failure to do so will jeopardise your preferences for your child.
https://www.dudley.gov.uk/residents/learning-and-school/school-information/school-admissions/
Poppy Appeal 2020

We will be supporting the 'Poppy Appeal again this year by selling poppy's and other related goods such as bracelets, key rings, rulers, pencils etc (priced at either 50p or £1. Mrs Needle will bring the goods around to classes for the children to purchase.
Social distancing before and after school
Thank you to those parents who followed Dudley's advice by wearing a mask to drop off/collect children. This is not compulsory, but was suggested to reduce transmission in larger crowds. Children are welcome to wear a mask when travelling to and from school however, these should be removed and taken home with the adult before entering the school building,
Can we remind parents of the importance of maintaining social distancing when dropping off and collecting children. This is a particular issue before school along the footpath by the Yr1, 3/4 and 5/6 entrances. We are asking you to keep your child by your side at all times and not let them play in groups along the pathway. We have had both parents and local residents express their concern about access and safety. To avoid this please ensure that you arrive at the exact allocated time and leave promptly please.
Parking around the school site
I know that I have mentioned this in several other newsletters, but yet again, we have received complaints from local residents regarding parking. We ask that parents are considerate of our neighbours and the local community by - not parking across driveways, not turning around on resident's driveways or parking on the grass verges – blocking the public footpath. We would greatly appreciate your co-operation with this. We have advised residents to write down the make/model of the vehicle and registration number and ring 101 to report this issue to the Police to take action. To avoid this, we would be very grateful if you would support us with this issue.
Please click on the link below for the Highway Code Rules. Thank you!
Forthcoming dates
Friday 23rd October 2020 Inset Day
Monday 26th—Friday 30th 2020 Half Term Holiday
Monday 2nd November 2020 Children return to school
Forthcoming events
Monday 2nd November Back to school @ 8.50am – All children from Years 1 -6 to wear winter uniform. White shirt/tie, jumper/cardigan, grey trousers/skirt/pinafore (NOT BLACK). Black/plain/not patterned or fashion boots or shoes – similar to the photographs please.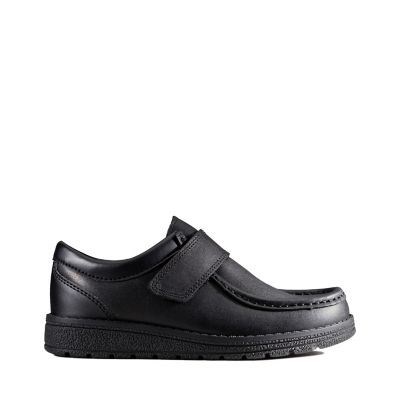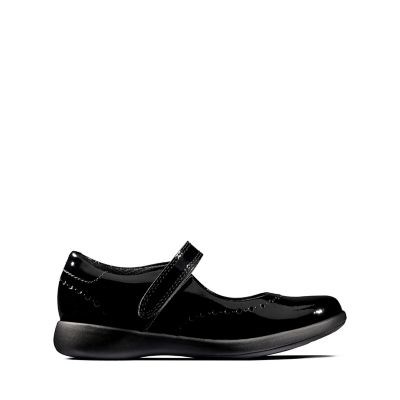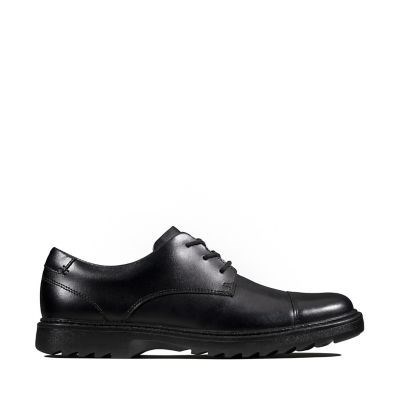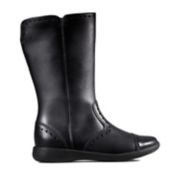 Wednesday 11th November - Remembrance Day - children who attend Beavers, Cubs, Rainbows or Brownies can come to school in their uniform.
Friday 15th November -Children In Need - 'Five to Thrive' challenge.  Wear sports clothes and donate £1.  Nursery - Year 6
On Friday 15th November, it is Children in Need day. This year, Blanford Mere will be supporting this charity by taking part in their 'Five to Thrive' initiative. After the stress and worry of the coronavirus pandemic, they are making children's mental wellbeing the number one priority.
'Five to Thrive' is a new unique programme of wellbeing activities inspired by the 5 ways to wellbeing: Connect, Take Notice, Get Active, Be Curious, Give. These are to help children feel happier and healthier. Over the week, the children will be taking part in a 5 minute morning energiser along with afternoon activities based around these 5 principles.
The activities will be building up to Friday when the whole school will be involved with Joe Wicks' Ultimate Feel Good Friday! This is where the children will be taking part in a whole school work out within their classrooms.
As part of this event we are asking for a £1 donation to take part in the activities, come to school in sporty clothes and to support disadvantaged children across the UK.
Monday 16th November - Friday 20th November - Anti - Bullying week.  Nursery - Year 6
Odd Socks Day What is it?
Most importantly, Odd Socks Day is designed to be fun! It's an opportunity for children to express themselves and celebrate their individuality and what makes us all unique!
There is no pressure on the children to wear the latest fashion or for parents to buy expensive costumes. All they have to do to take part is wear odd socks to school, it couldn't be simpler! Odd Socks day will take place on the first day of Anti Bullying Week each year to help raise awareness around anti-bullying.
This will be on Monday 16th November 2020 for children from Nursery to Year 6.
https://www.anti-bullyingalliance.org.uk/anti-bullying-week/odd-socks-day
We would like to say a huge thank you to our teachers, teaching assistants, kitchen, cleaning and office team for their hard work in making the transition back to school seamless. The learning has been exciting, successful and enjoyable for the children over the past half term, despite the numerous restrictions in place.
Have a well-deserved break!
We look forward to seeing the children with their planners, PE kits, sanitiser and tissues on Monday 2nd November, in their winter uniform!
Have a lovely half term and a well-deserved rest!
Mrs Miller and Miss Stanton
Headteacher and Deputy Head