25th October 2019 Newsletter
Article 15
You have the right to choose your own friends and join or set up groups, as long as it isn't harmful to others.
Attendance Winners October
Well done to Class 1B again, who won the attendance award for October with an amazing 98.36% attendance! They can wear their own clothes to school on Friday 8th November.
Recent events that have happened in school.
Congratulations!
Congratulations to Miss Steadman, who has successfully gained a promotion in Nursery. She is now the Deputy Nursery Practitioner and is a key worker for a group of Children. We wish her every success.
We would also like to welcome Mrs Harris, who will be joining our Nursery team. I'm sure that you will make her very welcome.
Grandparent's Day Celebrations
On Monday 7th October, Year 1 welcomed grandparents to share a story. We have been learning about celebrations and wanted to thank our grandparents for looking after us. It was a wonderful opportunity for them to make precious memories.
Oliver said 'I was excited to see my Nanny!'
Darcey said 'My Nanny and Grandad came to read books with me.'
Ava said 'I loved sharing books with our grandparents!'
Rights Respecting Champions
This year's Rights Respecting Champions are as follows ~
5/6B – Finley & Melissa-May
We are already busy thinking about how we can campaign to make the world a safer place for all children and will keep you up-to-date with our projects.
Minotaur Yr 5/6
Year 5-6 had a fantastic day with Big Brum Theatre who came to perform Theseus and the Minotaur. The children were involved throughout and thoroughly enjoyed the presentation which included great acting, realistic costumes and an incredible set. It certainly brought our Ancient Greek topic to life!
Caitlin F: "It was quite scary, but then it was very exciting at the end."
Adam D: "The Minotaur's head looked scary, sad and very realistic."
William A:" The play was definitely enjoyable!"
TT Rock Stars Competition
Following last year's successful TT Rock Stars competitions, we are running another competition for Y2 – Y6.
Competition – fastest in each year group
On Thursday 5th December, there will be a 'TT Rock Star Dress Up Day' and also a competition. During the week, heats will be held and the fastest TT Rock Star in each year group will get to perform in assembly to find out who is our fastest Autumn TT Rock Star. There will be 1 winner in each year group for Y2, Y3, Y4, Y5 and Y6.
When children can answer questions up to x12 and achieve Rock Star status, Rock Legend status, or Rock Hero status for the 1st time, they will be able to dress up. Any child who remains on Rock Hero status will always be able to dress up on TTRS days.
Please encourage your children to go on TT Rock Stars. All children can go on TT Rock Stars, but the competition is only open for children from Year 2 - Year 6. TT Rock Stars helps children improve their times tables when used regularly – it is recommended that children use it for at least 3 minutes per day. All children who are able to dress up will have a sticker in their planner.
There is no download needed and it works on PC and Mac, but there are free APPs available for Android, Apple and Amazon phones and tablets.
Please remember to use Mathletics too, as homework will continue to be set weekly on this. Thank you for your support.
Half Term Take Home Task
As part of our work on children's rights, I would like us to think about every child's right to play.
We would like to display children's work and ideas from Nursery to Year 6 in the foyer, so I am asking children to complete a task at home to reflect our work in school.
Using a range of recyclable materials and junk, can you create a game for children to play? If you could include a set of instructions, then it would be even better!
You can make this as simple or interesting as you like and feel free to be creative!
Please do not hesitate to see me Mrs Cartwright should you have any queries relating to this task.
Can you please send all projects into school week beginning Monday 11th November, labelled with names and classes?
Harvest Appeal
To Everyone at Blanford Mere Primary School,
Thank you so much for supporting Black Country Foodbank with your Harvest collection.
We are so pleased that you have chosen to support us again this year. The food donated will continue to help local families and individuals in crisis. You collected and donated 188kgs of food and 20kgs of non-food which is an amazing achievement!
Your certificate is attached below.
Well done and thank you everyone.

From all the team at Black Country Foodbank.
Secondary Transfer
Many of our Year 6 children and their parents have been busy visiting local secondary school either during the day and/or at specific Open Evenings to help them complete their application forms. Can I remind parents that, if you live in Dudley Borough, the closing date for applications this year is 31st October (during the half term holiday). It is really important that this deadline is met; failure to do so will jeopardise your preferences for your child.
Events and Activities during Half Term
We have received information about lots of activities that will be available for children and families during the half term break.
Also, on Saturday 2nd November, Himley Hall and Park will be hosting the annual bonfire & fireworks night and I have attached the web link with all the information about this below.
Poppy Appeal 2019
We will be supporting the 'Poppy Appeal again this year by selling poppy's and other related goods such as bracelets, key rings, rulers, pencils etc (priced at either 50p £1.00 or £1.50. These items will be available to purchase every playtime in the hall.
Aldi Kit for Schools
Aldi's Kit for Schools promotion is giving 20 primary schools the chance to win £20,000 to kick-start a health legacy for their school. What's more, every school who enters by completing their Aldi's Kit for Schools poster will also receive an exclusive school sports kit! Collect a sticker with every £30 spent in store and fill up your school's poster for a chance to win.
How it works... Get involved!
Every time you spend over £30 in any Aldi store you'll receive a Team GB sticker. Take your stickers to school to help complete your poster. Once complete with 300 stickers send the poster back to us to receive an exclusive sports kit and to be in with a chance to win £20,000 for your school.
Forthcoming events
Monday 4th November Back to school @ 8.50am – All children from Years 1 -6 to wear winter uniform. White shirt/tie, jumper/cardigan, grey trousers/skirt/pinafore (NOT BLACK). Black/plain/not patterned or fashion boots or shoes – similar to the photographs please.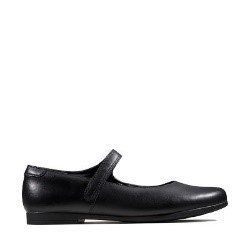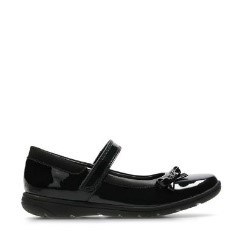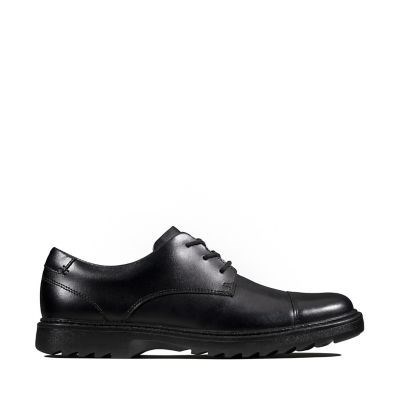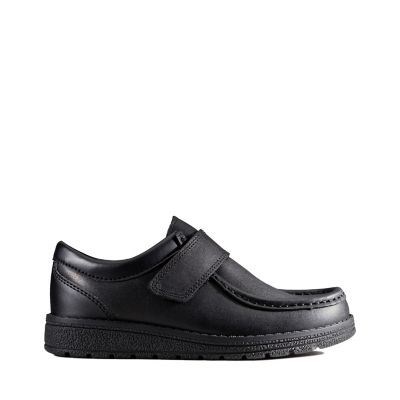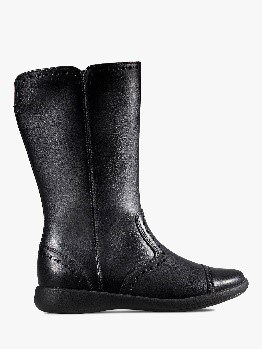 Children are able to come to school in wet/snowy weather in their wellington boots and change into their pumps or school shoes. Thank you for your support.
Friday 8th, 15th, 22nd, 29th November Year 5 Mission X.
Monday 11th November – Remembrance Day – children who attend Beavers, Cubs, Rainbows or Brownies can come to school in their uniform.
Monday 11th November – Yr 3/4 Bully4U workshop
Most importantly, Odd Socks Day is designed to be fun! It's an opportunity for children to express themselves and celebrate their individuality and what makes us all unique!
There is no pressure on the children to wear the latest fashion or for parents to buy expensive costumes. All they have to do to take part is wear odd socks to school, it couldn't be simpler! Odd Socks day will take place on the first day of Anti Bullying Week each year [please note that this year it is happening on Tuesday 12th November 2019 to avoid clashing with Armistice Day] to help raise awareness around anti-bullying.
Tuesday 12th November – Year 6 Parents SATs meeting 3.30pm and repeated at 6.00pm – more information to follow
Friday 15th November –Children In Need – wear own clothes anything 'spotty' and donate £1. Nursery – Year 6
Monday 18th November – Rec J, Yr 2P and KS1 Parent Maths Workshops
Tuesday 19th November – Rec C, 2W and KS2 Parent Maths Workshops
Wednesday 20th November – Nursery Parent stay and play – Maths
Friday 22nd November Year 5/6C Class assembly
Wednesday 4th December – Christmas Rehearsal – St Mary's – no tuck will be sold on this day – so please send children with a piece of fruit and a drink
Thursday 5th Dec – Film Night – more details to follow
Yr 1 – Yr 6 Performance at St Marys Church Wednesday 11th December 9.30am and 1.30pm ONLY one date this year – more details to follow.
Nursery and Reception Parent Christmas Workshop in School– date Tuesday 10th December. Nursery AM – Reception PM – more details to follow.
Friday 13th December – Christmas Breakfast – more details to follow
Tuesday 17th December – Christmas Lunch – more details to follow
Wednesday 18th December – Santa's Grotto – more details to follow
Thursday 19th December – Whole school Christmas Party – more details to follow
Friday 20th December – Christmas Jumper Day and Christmas Singalong – more details to follow
Friday 20th December – break up for holiday at 3.15pm
Monday 6th January 2020 – school re-opens at 8.50am
Have a great week, I look forward to seeing the children on Monday 4th November 2019 at 8.50am.