13th November 2019 Newsletter
Article 4 The government has a responsibility to make sure your rights are protected. They must help your family to protect your rights and create an environment where you can grow and reach your potential.
New Parent Governor
As you are aware, we had a vacancy for a parent governor and nominations were invited by 4th November. Mrs Davies, parent of 2 pupils in school, has been elected to serve for the next 4 years. We welcome her to the Governing Body and thank her for her interest in supporting the school. Mrs Davies's submitted her supporting statement; we look forward to benefiting from her experience and skills.
We do still have a vacancy for a co-opted governor, so if any other parents of children in Nursery or school are interested, then please contact Mrs Miller for further information.
Recent events that have happened in school.
Monster Mash - Fun Night.
We had an amazing time, the children fully embraced the theme and enjoyed a ghoulish time! The children looked great in their outfits – thank you for supporting them.
Yorkshire Building Society Visit Year 5-6
On Tuesday 5th November, Yorkshire Building Society came in to deliver a lesson on financial education. The children worked in groups to plan a party. They had to use a budget, calculate fixed and variable costs and then work out the profit made. A great afternoon was had by all involved. Thank you to YBS and to Heidi and Hannah who delivered the session.
Caitlin: "I learnt about budgets and how to calculate costs."
Adam: "We learnt about profit and budgets and that you need to plan so that you don't overspend."
Owen: "I enjoyed the afternoon and won a star highlighter!"
Reception Julia Donaldson Day
On Thursday 7th November, Reception had a very exciting day celebrating the author Julia Donaldson. The children and staff all came dressed as their favourite character from one of her famous stories.
Jamie H said "I am a dragon from the story Zog, they breathe out fire".
During the day, the children participated in a range of activities such as; Gruffalo number hunt, retelling the Room on the Broom story and making their own finger puppets.
Everly F said "I loved the number hunt that the Gruffalo asked us to do".
The children all had opportunities to listen to a variety of stories and were able to share their favourite with someone who came to our shared reading session.
Cole W "We have been learning about Julia Donaldson, she is a famous author".
The children had a wonderful day and all have shown a great enjoyment of reading!
Year 6 SATs meeting
Thank you to all the parents who attended the SATs meeting yesterday – we hope that it found it helpful.
However, if you were unable to attend, the information can be found on our website under the 'Class Info' pencil in the two year 5/6 classes.
Anti-bullying week 11th-15th November 2019
The entire school had opportunities regarding this important issue throughout the week. This is also addressed throughout the year through RRSA, classroom activities, class and whole school assemblies. From pupil voice we know that children at Blanford Mere do not think that there is an issue with bullying and they have assured us that they would know who to go to and where to get help if they had a problem.
Children in Yr 3/4 had a drama and a workshop provided by Loudmouth Theatre Group - Bully4U. Children responded really well to their anti-bullying workshop. Here is what they said:
Olivia D –"It was really fun. I learnt about lots of different types of bullying and the ways to good well-being."
Riley – "I thought it was really good because lots of people didn't know how to spot a bully before the workshop and now they do."
Jack J – "It was exciting and I enjoyed it. I learnt the phone number for Childline 0800 1111. I could phone this if I needed to."
Grace E – "I learnt about cyber bullying. I know that I need to tell someone."
Mason – "Bullying is bad. Don't be a bystander, be a friend. I enjoyed the workshop."
I am sure that you have read in our planners the definition of bullying. We refer to this in school with the children as STOP - Several Times On Purpose.
For more information you can visit the following websites:
RRSA Homework
Thank you to all of the children and parents who took part in the homework over the holiday as part of our work on children's rights - every child's right to play.
We have some amazing games sent into school. They will be on display throughout school. So thank you again for your efforts!
General Information and notices
Polling Day - General Election
General Election: We have received an email informing us that Blanford Mere Primary School will be used as a polling station on Thursday 12th December 2019 for the recently arranged General; Election. Unfortunately, this means that school will be closed for children. I appreciate that this is inconvenient but it is beyond our control. A message was sent on 4th November 2019 to parents to give you as much notice as possible.
General Data Protection Regulations (GDPR)
You will be aware that all organisations have to comply with General Data Protection Regulations and the legislation around GDPR – we are no exception! We have always been aware of the need for confidentiality with personal information and each year have issued parents with a Privacy Notice.
Please follow the link below to read out updated Privacy Notice; this can also be found on the website – click the information pencil, then statutory information where you can find the notice. We have added extra detail this year about which Apps are used in school and what they are used for.
Please be aware, that to comply fully with new guidance, we will not be handing out class lists or names for parents to use for their child's party invites or Christmas cards etc.
Smoking
We have had parents express concern about the number of adults smoking at the school gate whilst collecting their children at the end of the school day. Can we ask parents/carers to be considerate to the health of our school community – we are a no smoking site and would ask that parents think about the needs of non-smokers who use the busy area outside the school perimeter.
Parking
I know that I have mentioned this in several other newsletters, but yet again, we have received complaints from local residents regarding parking. We ask that parents are considerate of our neighbours and the local community by - not parking across driveways, not turning around on resident's driveways or parking on the grass verges – blocking the public footpath. We would greatly appreciate your co-operation with this. We have advised residents to write down the make/model of the vehicle and registration number and ring 101 to report this issue to the Police to take action. To avoid this, we would be very grateful if you would support us with this issue.
Please click on the link below for the Highway Code Rules. Thank you!
After school Club
Due to the popularity of our after school club, we do not always have capacity to accommodate extra children at short notice. Parents who require extra sessions should book these in advance please wherever possible. We are currently full to capacity on Wednesdays and Thursdays.
Forthcoming events
All children from Years 1 -6 to wear winter uniform. White shirt/tie, jumper/cardigan, grey trousers/skirt/pinafore (NOT BLACK). Black/plain/not patterned or fashion boots or shoes – similar to the photographs please.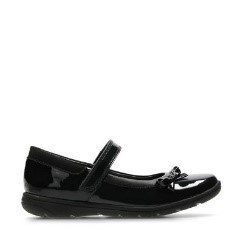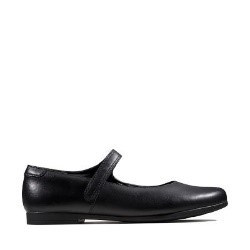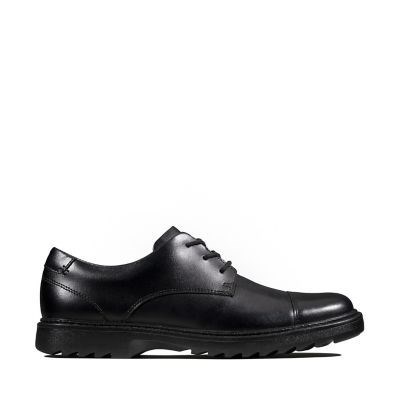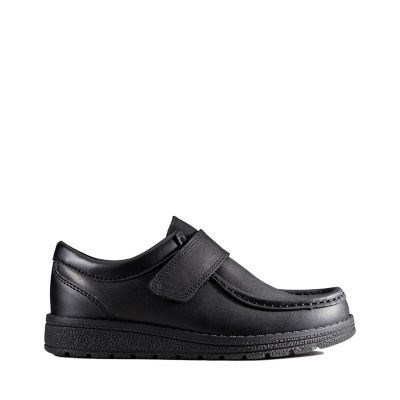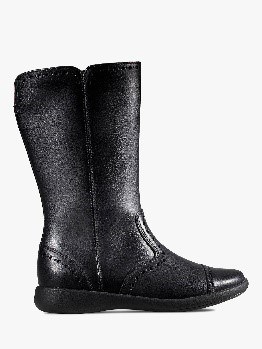 Children are able to come to school in wet/snowy weather in their wellington boots and change into their pumps or school shoes. Thank you for your support.
Friday, 15th, 22nd, 29th November Year 5 Mission X.
Monday 11th November – Friday 15th November – Anti – Bullying week. Nursery – Year 6
Friday 15th November –Children In Need – wear own clothes anything 'spotty' and donate £1. Nursery – Year 6
Monday 18th November – Rec J, Yr 2P and KS1 Parent Maths Workshops
Tuesday 19th November – Rec C, 2W and KS2 Parent Maths Workshops
Wednesday 20th November – Nursery Parent stay and play – Maths
Friday 22nd November Year 5/6C Class assembly
Friday 22nd November – LAST DAY TO RETURN CHRISTMAS FORMS. After this date we can no longer accept request. Thank you to everyone who has returned their forms so promptly.
Wednesday 4th December – Christmas Rehearsal – St Mary's – no tuck will be sold on this day – so please send children with a piece of fruit and a drink
Thursday 5th Dec – Film Night
Yr 1 – Yr 6 Performance at St Marys Church Wednesday 11th December 9.30am and 1.30pm ONLY one date this year
Nursery and Reception Parent Christmas Workshop in School– date changed to Tuesday 10th December from Thursday 12th December due to The General Elections. Nursery AM – Reception PM – more details to follow.
Thursday 12th December – School closed to pupils – General Elections
Friday 13th December – Christmas Breakfast –
Tuesday 17th December – Christmas Lunch –
Wednesday 18th December – Santa's Grotto – more details to follow
Thursday 19th December – Whole school Christmas Party – more details to follow
Friday 20th December – Christmas Jumper Day and Christmas Singalong – more details to follow
Friday 20th December – break up for holiday at 3.15pm
Monday 6th January 2020 – school re-opens at 8.50am