Newsletter 29th January 2020
Article 17
You have the right to get information that is important to your wellbeing, from radio, newspaper, books, computers and other sources. Adults should make sure that the information you are getting is not harmful, and help you find and understand the information you need.
Activities and events so far this term.
Year 6 Growing Up Talk
On Tuesday 14th January, Year 6 received their first part of the 'growing Up' Talk with Loudmouth theatre group, followed by an information session with our School Nurse. The children found this to be very informative and approached the sessions with maturity.
The National Young Mathematicians' Awards
On Wednesday 15th January, Yr 6 – Finn F, Daniel H, Isobel F and Simar S took part in Round 2 of the maths competition against other schools throughout the region. The children needed to use their maths skills and knowledge to solve extremely challenging problems. Unfortunately, the team were unsuccessful to progressing to the final at The Natural History Museum in London! Explore Learning said:
'We're emailing from Explore Learning to congratulate your school again for taking part in our Mathematicians' Awards on Wednesday this week. It was an honour to meet your top mathematicians – Finn, Isobel, Simar and Daniel, and we were so proud of the fantastic mathematical ability and team work they demonstrated on the day.
Unfortunately, despite fantastic efforts, your team will not be going through to the next stage of the competition this year. We hope that you are not too disappointed by this news. We have provided some further feedback below and hope that you find this useful.
​The team showed brilliant understanding and time management of the task and worked well together to ensure that their strategy was well planned. Producing an excellent speech which they then presented in an entertaining and informative presentation.


In the future, it would be great to see the team members convincing each other of their reasoning and persevering as a team to complete the challenge with as many answers as possible.
We look forward to future events with your school!'
The schools that did reach the final were the top 5% who entered the competition nationally. We are so proud of the children. They are a true credit to the school.
This is what the children said:
Daniel H: "We had to work as a team to solve different challenges."
Finn F: "We used our skills to work out the area and perimeter of shapes."
Issy F: "It was super exciting because 800 schools are in the competition and I was really happy to be chosen!"
Simar S: "We had to work together to solve different problems and we really enjoyed it."
Athletics
Friday 17th January, the Year 5 and 6 athletics team – Adam, Daniel H, Ben, Oliver C, Kai, Tyler S, Lily, Gabriella, Amber. Caitlin, Isabelle A and Sofia represented Blanford Mere at an indoor event at Ellowes Sports College. Events included a sprint, a long distance run, relay, jumping and throwing. Of the 15 local teams represented, Blanford Mere came 13th. The team reported that they had had 'an amazing experience'.
Kai - "I liked cheering on my team mates to encourage them to do their best. I enjoyed taking part in the throwing events."
Oliver -"My favourite event was the relay race because it's about working together to beat the other teams."
Gabriella - "The relay race was so fun because it does not matter if you win or lose it's the taking part that counts."
Caitlin - "I enjoyed everyone looking after each other and supporting each other in the races. I felt everyone supported me."
Thank you
Thank you for your continued support and feedback from the English workshops. We received lots of positive feedback about how the workshops enable you to support your child at home.
Animaltastic' Fun night
What an amazing opportunity for the children last Friday, we were overwhelmed with the response for this exciting event. The children really enjoyed the array of animals that they were able to see, discover, touch and find out about! The children had the opportunity to learn about: Boa Constrictor, Milk Snake, Albino Pygmy Hedgehog, Skinny Hairless Guinea Pig, Rat, Tortoises, Skink, a giant millipede and cockroaches! Here are some of the children's comments – you can see how much they enjoyed the Fun Night!
Oliver 5-6: 'The lizard feels like a snake. They must be from the same animal group - reptiles.'
Layla 2: 'The shell of the tortoise was hard and bumpy. You can see where he has grown.
Lennon 2:'The skinny guinea eats lettuce. It felt bony, but had furry hair on his head. It has to be kept warm because he doesn't have any fur or hair. The snake was really smooth and cold. A snake smells with its tongue because they don't have a nose.'
Paige 5-6: 'I've been wowed by the science in this fun night because animal groups are all so different - what they look like, their habitats and the different countries they come from.'
Balraj Rec: 'The lizard is cool and smooth. I really like it!'
Simon 5-6: 'Rats generally eat rotten food, especially sewer rats.'
Lacie 3-4: 'Some rats are house rats for pets, others live in the sewers.'
Joseph R: 'Tortoises can live for over 100 years. They have shells to protect them.'
Thank you to all those that attended! A big thank you to Mrs Woodley for organising this event!
How to log on to Schoollife app.
'School Life' enables us to communicate more efficiently to the people that matter, you the parents and guardians of our children! You will receive push notifications, text messages, newsletters etc. to a number of devices. You would also be able to download the app and have constant access to any messages we are sending out!
You will need to download the school life app from either the Google Play store (for Android smartphones and tablets) or the Apple App Store (for iPhones, iPods and iPads). Search for 'schoollife' (all one word) and then look for the School Life logo;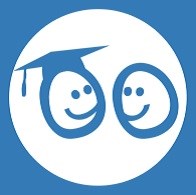 Once downloaded and installed, open the app up and accept the notifications, when asked.
Finally, login with your personal login details below and start receiving all the important notifications.
If you do not have an Apple IOS or Google Android device, you can use your logon details on our school website to get all of the same content.
ARRANGEMENTS FOR PARENTS EVENINGS 2020
Parents Evenings Wednesday 12th February and Thursday 13th February 2020
(see change of date for Miss Postings Class)
We are holding our Parents Evenings this term on Wednesday 12th and Thursday 13th February 2020. Nursery parent consultations will be on Monday 10th February and Tuesday 131h February. Please note that Miss Postings will not be available on the above dates – therefore her parents evenings will differ slightly and take place on Monday 10th February and Tuesday 11th February 2020.
For all parents' evenings, all appointments should be made online.
It is really important that you are logged into the 'SchoolLife' app or can access the website via a 'tablet' or 'desktop/laptop' computer.
All appointments will be 'active and live' to book from Saturday 1st February 2020 until Monday 10th February 2020 – Yrs Rec – 6.
Nursery appointment lists will be 'active and live' to book from 1st February 2020 until Friday 7th February 2020.
Each class teacher will publish appointment lists indicating the times that they are available. Please note that these will vary slightly for each teacher.
This is a valuable opportunity for you to meet with your son or daughter's class teacher. We do encourage parents to bring their child for a "three way conversation".
Nursery Parents should enter via the Nursery Entrance.
Yrs Rec- Yr 6. Please enter and exit by the main entrance doors.
As usual there will be seating available in the hall (Yr R, 1, 2), corridor (Yr 3/4R and D) and library (Yr 3/4O and 5/6), so that you can wait in comfort and browse through your child's books with them before seeing the teacher.
Appointments allow a maximum of 10 minutes for each set of parents. If you need additional discussion time you may need to make a further appointment on another day as we do try our best to ensure minimum waiting times for parents.
To ensure safe dismissal of all children from the playgrounds the following arrangements apply:
I would be grateful if parents did not ring the office to make appointments - we simply do not have the capacity to make appointments on behalf of parents.
Future Dates:
Monday 3rd February – 'Viking Day' for Year 3/4
Tuesday 4th February – Year 6 at Summerhill to enjoy 'Little Shop of Horrors'
Wednesday 5th February pm – Yr 3/4 Maths Championship
Friday 7th February 9.00am - Year 2P class assembly
Monday 10th February – Year 1 Katie Morag Day – separate letter
Monday 10th and Tuesday 11th February – Nursery Parent Consultations and 2P
Wednesday 12th February – Year 5/6 Maths Championships
Wednesday 12th and Thursday 13th February – Yr R – Yr 6- Parents Evening (Not 2P)
Friday 14th February – Inset day - school closed for children
Monday 17th February – Friday 21st February – Half term break
Monday 24th February - school re-opens at 8.50am
Thursday 5th March – World Book Day – details to follow
Tuesday 10th March – School Photographer – more details to follow
Wednesday 11th March – Science Workshop for Year 5/6 and their parents – more details to follow
Friday 3rd April – school closes at 3.15pm for Easter break
Wishing you all an enjoyable weekend.