Newsletter Wednesday 15th January 2020
Article 3
All adults should do what is best for you. When adults make decisions, they should think about how their decisions will affect children.
Welcome Back
May I take this opportunity to wish you all a very happy New Year. Both children and staff have made a swift and positive start to the new term.
Staffing News
We will be sad to say goodbye on Friday to Mrs A Hart who has worked at Blanford Mere for 11 years. She has successfully obtained a Teaching Assistant post at one of the other Pentagon schools – nearer to home and with hours that suit her family commitments. We thank her for her hard work and commitment and wish her well for the future. I am sure that we will keep in touch and hear how she is settling into her new role.
Activities and events so far this term.
New Nursery Children
We would like to welcome our new Nursery Children to Blanford Mere, they are all settling in well. We wish them a fabulous learning experience here!
Pen Licences
Well done to Isabel M, Olivia D, Emily C, Lacie W, William A and Hamoda who were awarded Pen Licences at the end of the autumn term. I wonder who will receive the first Pen Licences of 2020?
Year 6 Growing Up Talk
On Tuesday 14th January Year 6 received their first part of the 'growing Up' Talk with Loudmouth theatre group, followed by an information session with our School Nurse. The children found this to be very informative and approached the sessions with maturity.
How to log on to Schoollife app.
'School Life' enables us to communicate more efficiently to the people that matter, you the parents and guardians of our children! You will receive push notifications, text messages, newsletters etc. to a number of devices. You would also be able to download the app and have constant access to any messages we are sending out!
You will need to download the school life app from either the Google Play store (for Android smartphones and tablets) or the Apple App Store (for iPhones, iPods and iPads). Search for 'schoollife' (all one word) and then look for the School Life logo;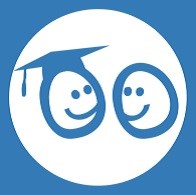 Once downloaded and installed, open the app up and accept the notifications, when asked.
Finally, login with your personal login details below and start receiving all the important notifications.
If you do not have an Apple IOS or Google Android device, you can use your logon details on our school website to get all of the same content.
ARRANGEMENTS FOR PARENTS EVENINGS 2020
Parents Evenings Wednesday 12th February and Thursday 13th February 2020 (see change of date for Miss Postings Class)
We are holding our Parents Evenings this term on Wednesday 12th and Thursday 13th February 2020. Nursery parent consultations will be on Monday 10th February and Tuesday 131h February. Please note that Miss Postings will not be available on the above dates – therefore her parents evenings will differ slightly and take place on Monday 10th February and Tuesday 11th February 2020.
For all parents evenings, all appointments should be made online.
It is really important that you are logged into the 'SchoolLife' app or can access the website via a 'tablet' or 'desktop/laptop' computer.
All appointments will be 'active and live' to book from Saturday 1st February 2020 until Monday 10th February 2020 – Yrs Rec – 6.
Nursery appointment lists will be 'active and live' to book from 1st February 2020 until Friday 7th February 2020.
Each class teacher will publish appointment lists indicating the times that they are available. Please note that these will vary slightly for each teacher.
This is a valuable opportunity for you to meet with your son or daughter's class teacher. We do encourage parents to bring their child for a "three way conversation".
Nursery Parents should enter via the Nursery Entrance.
Yrs Rec- Yr 6. Please enter and exit by the main entrance doors.
As usual there will be seating available in the hall (Yr R, 1, 2), corridor (Yr 3/4R and D) and library (Yr 3/4O and 5/6), so that you can wait in comfort and browse through your child's books with them before seeing the teacher.
Appointments allow a maximum of 10 minutes for each set of parents. If you need additional discussion time you may need to make a further appointment on another day as we do try our best to ensure minimum waiting times for parents.
To ensure safe dismissal of all children from the playgrounds the following arrangements apply:
I would be grateful if parents did not ring the office to make appointments - we simply do not have the capacity to make appointments on behalf of parents.
Reminders
During assembly on 10th January, we were talking to the children about 'how to keep themselves safe'. We have helped the children to understand that it is their right to be happy and safe and to encourage the understanding that any problem or worry that they may have is legitimate, and to share their worries - big or small - with their trusted adult; at home, at school, or with ChildLine. 0800 1111 The assembly was led by Mrs Miller and the content delivered in a sensitive and age appropriate way. During the assembly we aimed to give children: • An understanding how to keep themselves safe • Knowledge of who can help them if they feel unsafe • An awareness of how to get help and sources of help, including ChildLine. Click on the link below to see the content of the assembly, you may wish to look at this, in case your child has any questions. We also shared with children that they have a right to privacy and how we keep the information that we hold about them confidential. Please ask at the office if you would like to see the video clip used.
Stevens Park Junior Parkrun
We have been asked to pass on the following information to children and parents:
"As you may be aware, Parkrun is now a multinational event which occurs every Saturday for adults, but in recent years there has been a rise in the number of junior parkrun events that have been set up to encourage children from 4-14 years of age to enjoy an organised running event each Sunday.
Stevens Park junior parkrun has been running (pun intended) for over a year and we have seen many children from Dudley schools come and take part. This is a free event that will help improve their health and wellbeing.
The 2km run is held every Sunday at Stevens Park, Wollescote and the event runs from 8:55am for the briefing, with a 9am start. Typically, it is all finished by 9.30am at the latest, which makes it a great start to a Sunday, with plenty of time to do other things afterwards.
We have a team of experienced Event Directors, Run Directors and volunteers, many of whom work or have worked in Dudley schools. It is a fully supported and insured event under the parkrun organisation and all leaders of the events have enhanced DBS clearance.
Snow
As parts of the country have had snow, this is a reminder of our procedures.
If a decision is made to close the school, it will be announced on local radio
We will also update the school website and send out a group text.
To keep the school open we have to have enough staff in school to care for the children as well as premises that are safe enough to enter (gritted pathways etc.)
Please do not ring the school. We are unlikely to be able to make an early decision as many staff live a distance away and will be experiencing difficulty getting to school. As soon as a decision is made to close the radio stations will be informed.
As you know, where possible we do our best to stay open. However, if conditions are unsafe for either children or staff then we have no option but to close. We will do our best!
Future Dates:
Tuesday 21st January 9.00am – 10.30am English parent workshops for Rec J, 2W and all KS2 classes
Wednesday 22nd January – 9.00am Nursery parent workshops - English
Thursday 23rd January - English parent workshops for Rec C, 2P, 1B and 1C
Friday 24th January 3.15pm – 4.45pm 'Animaltastic' Fun Night
Monday 3rd February – 'Viking Day' for Year 3/4
Tuesday 4th February – Year 6 at Summerhill to enjoy 'Little Shop of Horrors'
Wednesday 5th February pm – Yr 3/4 Maths Championship
Monday 10th and Tuesday 11th February – Nursery Parent Consultations and 2P
Wednesday 12th February – Year 5/6 Maths Championships
Wednesday 12th and Thursday 13th February – Yr R – Yr 6- Parents Evening (Not 2P)
Friday 14th February – Inset day - school closed for children
Monday 17th February – Friday 21st February – Half term break
Monday 24th February - school re-opens at 8.50am
Thursday 5th March – World Book Day – details to follow
Tuesday 10th March – School Photographer – more details to follow
Wednesday 11th March – Science Workshop for Year 5/6 and their parents
Friday 3rd April – school closes at 3.15pm for Easter break
Wishing you all an enjoyable weekend.