Newsletter 8th October 2021
Article 31
Every child has the right to rest and leisure and to engage in play and recreational activities.
NSPCC – Number Day
Last year, we raised money for the NSPCC by taking part in a friendly maths competition – we would like to say a very big thank you to the children and parents who supported this cause. You raised an amazing £260.85! This is wonderful news for the charity.
Macmillan Coffee Morning
Wow! We had an absolutely fantastic response to our Macmillan Coffee Morning raising a staggering £794.83! Thank you to all those who supported this amazing charity, that is so dear to many of us. We appreciated your support and I know the money will be well used by Macmillan to help families who are going through an extremely difficult time.
Year 1 Apple Day
On Friday 1st October, Year 1 celebrated Harvest by having an 'Apple Day'! They had a really fun day and came dressed up for the occasion. They their skills in many curriculum areas such as apple tasting, apple printing patterns, ordering apples by size and life cycles and so much more!
Great Fire of London – Yr 2
On Wednesday 6th October Year 2 recreated the Great Fire of London. They made paper houses to represent the London streets of 1666 which the children thoroughly enjoyed. The children then built a street and added artefacts from the time such as fire hooks and buckets. Mr Wade then demonstrated how quickly the fire would have spread from house to house. They were all amazed at how fast the fire destroyed the street.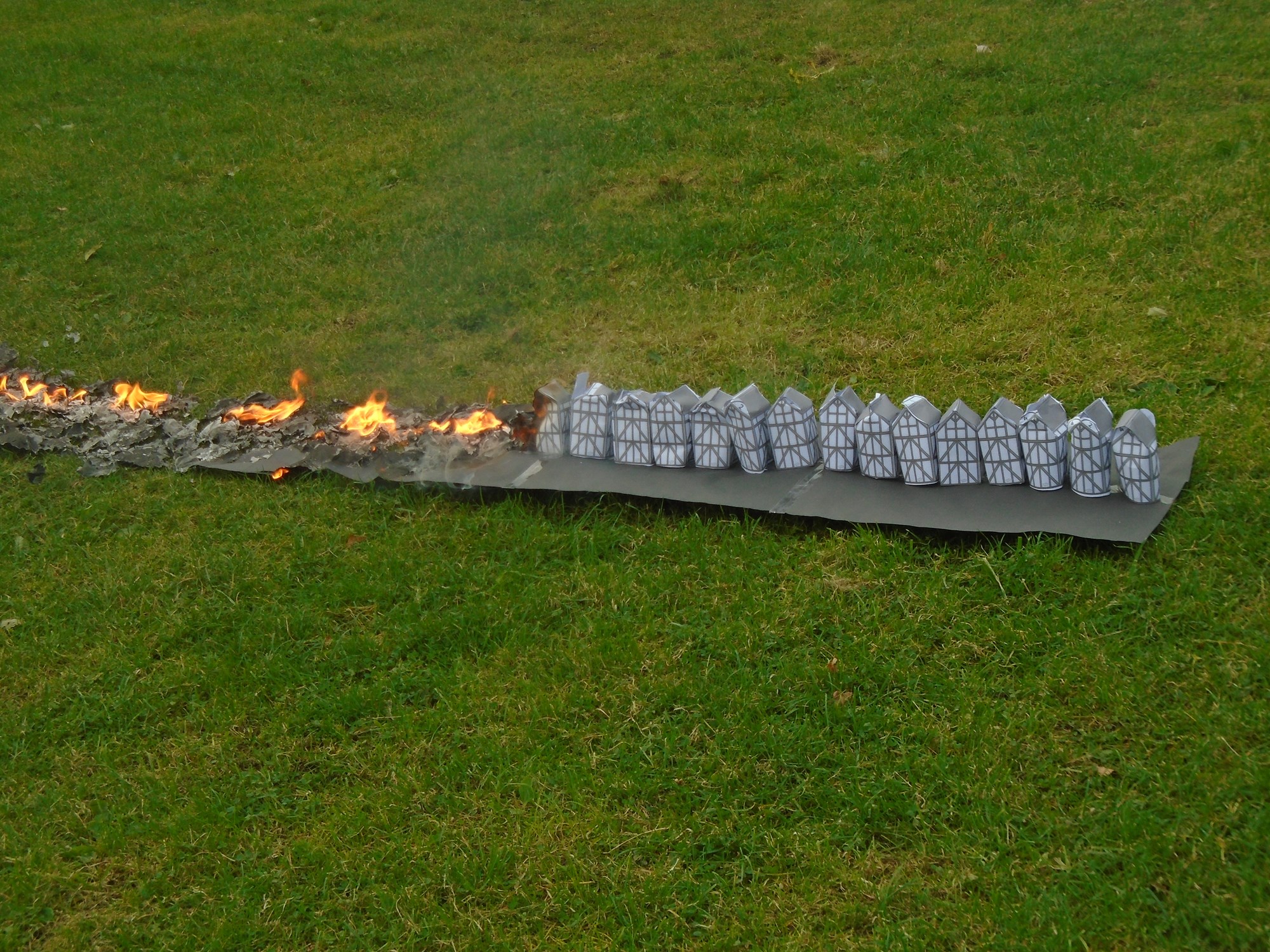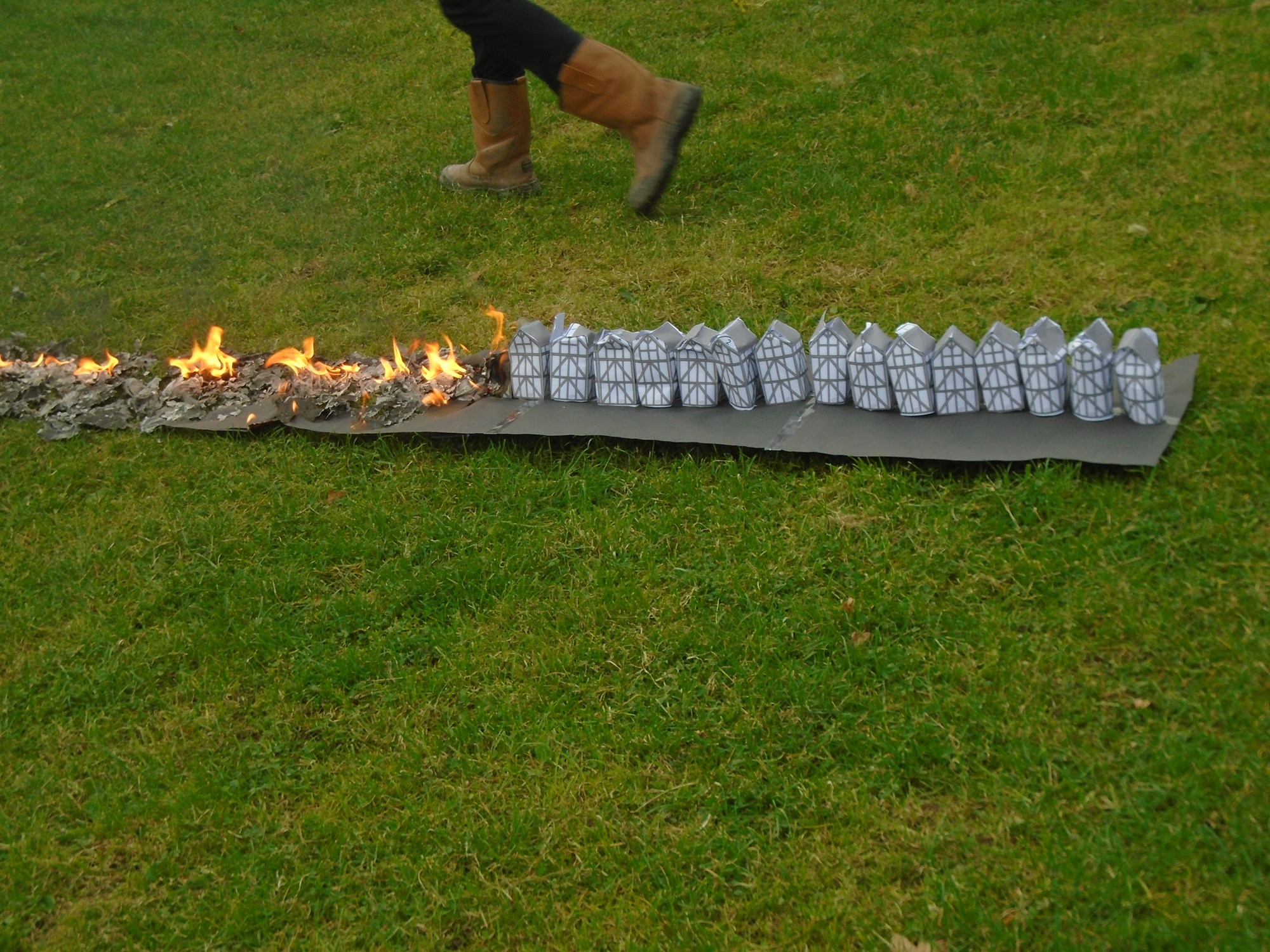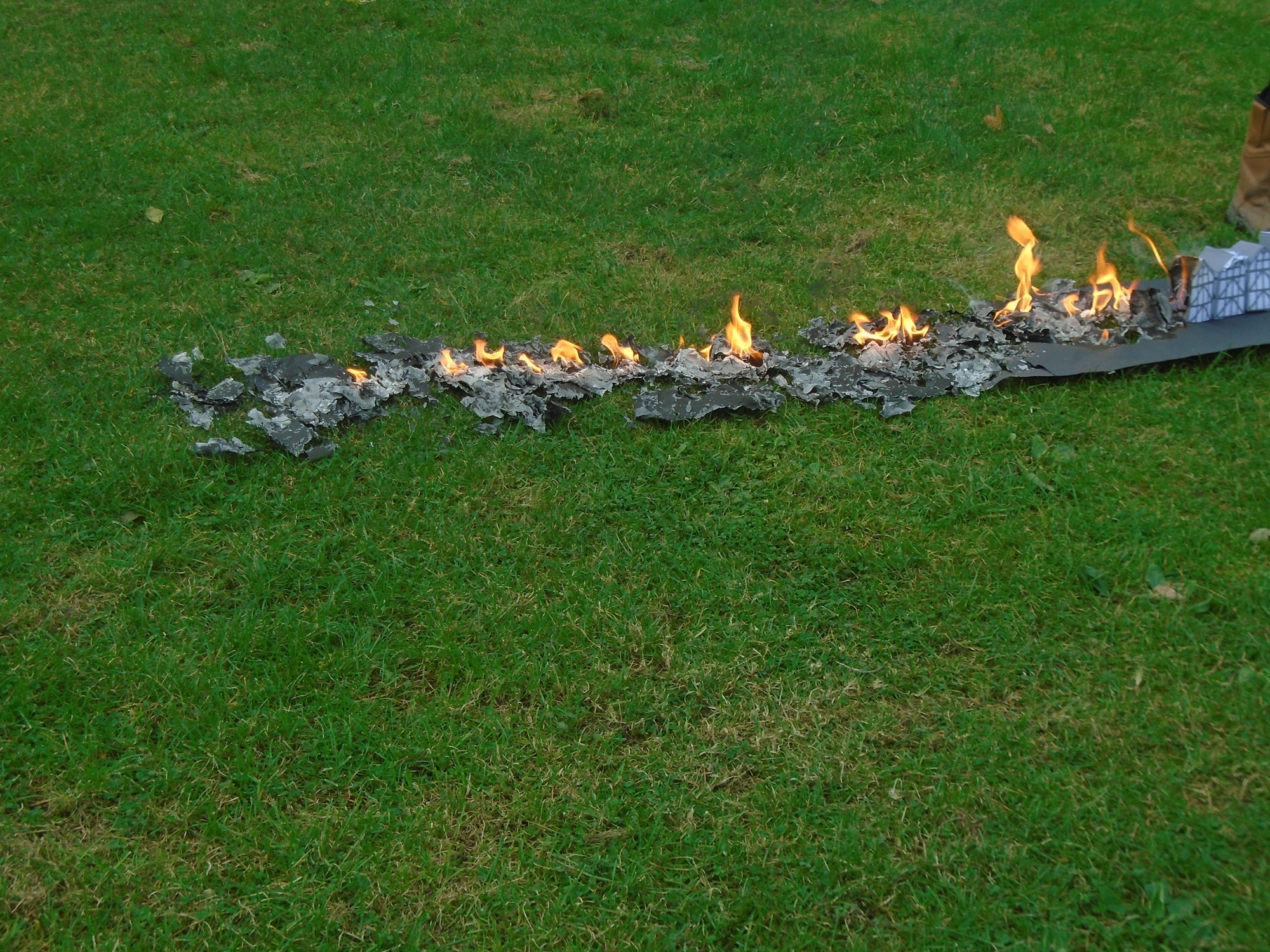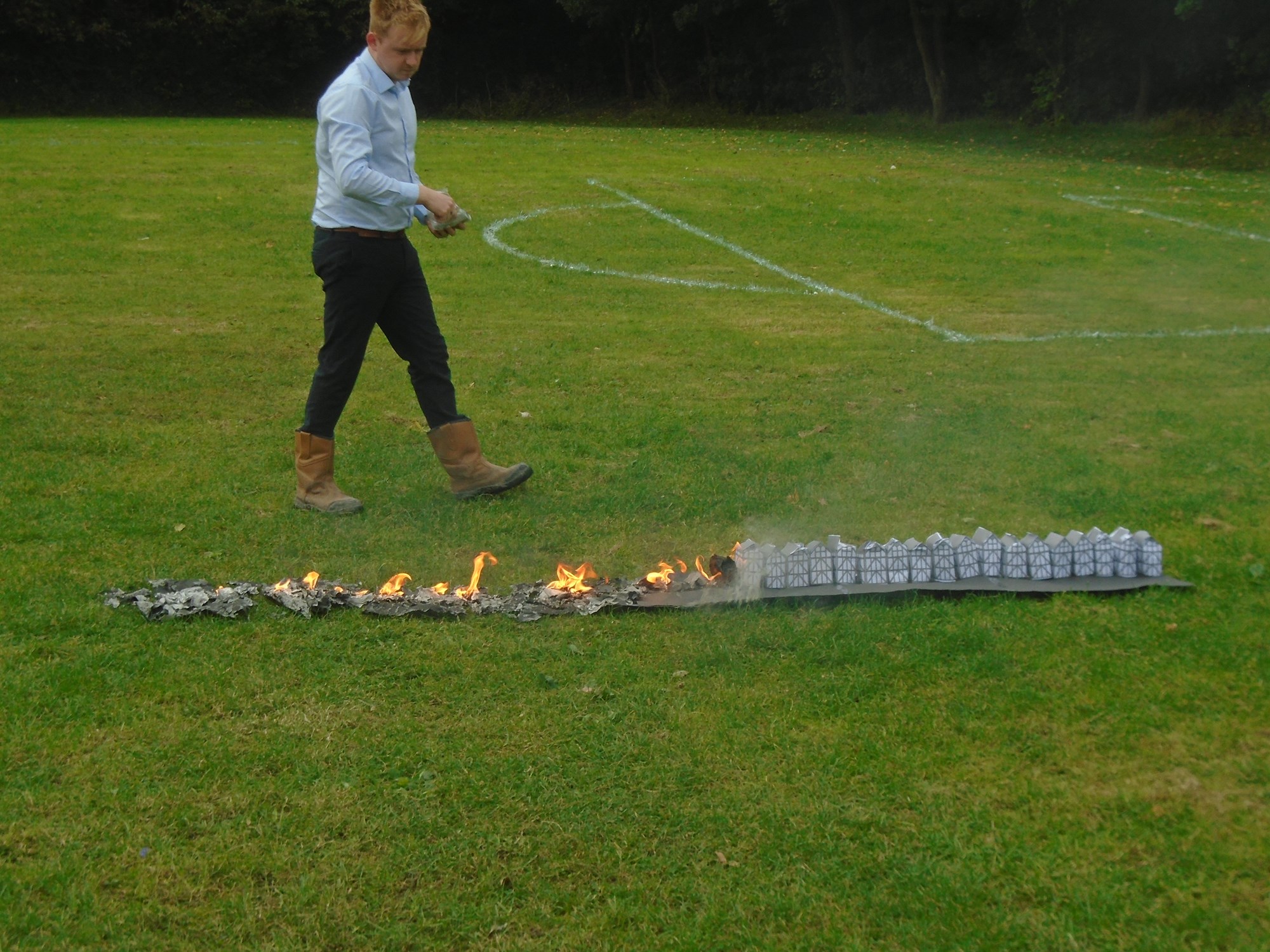 School Council
Congratulations and well done to all of the children who campaigned to be our School Councillors.  There were some excellent presentations. Thank you to all the children who prepared for their campaign.
Congratulations to the following children who were voted by their class peers to be this year's new school councillors.
2B Celina & Enzo
2W Autumn & Jamie
3/4O Heather & Liam
3/4M Chloe & Liam
3/4C Daisy-Mae & Connor
5/6B Libby & Jack
5/6D Hannah & Krishna
5/6R Jaiya & Callum
Mrs Cartwright is looking forward to working with the new team and raising funds to improve our school environment. Article 12 Every child has the right to have their say.
RRSA Champions 2021
This year's RRSA Champions have been chosen and will work as a team this year to promote children's rights across school and within the local community.
RC Leah & Grayson
RP Willow & Oliver
1C Elizabeth & Jacob
1J Isabella & Samuel
2W Eleanor & Samuel
2B Everly & Arjun
3/4O Rose & Harry
3/4M Willow & Jenson
3/4C Aurora & Oliver
5/6D Olivia & Tate
5/6B Isobel & Dexter
5/6R Jaiya & Mason
Attendance Winners September
Well done to 3/4O class, who won the attendance award for September with an amazing 98.30% attendance! They have worn their own clothes to school today!
Parents Consultations - Wednesday 13th October (KS2), Thursday 14th October 2021(KS1), Thursday 14th October 2021 (Nurs Porter) Friday 15th October 2021 (Nurs Steadman)
We are holding our Parents Meetings this term on Wednesday 13th, Thursday 14th and Friday 15th October 2021. Unfortunately, with the increasing cases of Coronavirus prevalent in the Dudley area.  We have made the decision that our Parents evenings will take place over the telephone again this year, not face to face.
For this parents evening, all appointments should be made online.
It is really important that you are logged into the 'SchoolLife' app or can access the website via a 'tablet' or 'desktop/laptop' computer.
All appointments will be 'active and live' to book from Saturday 2nd October 2021 until Monday 11th October 2021, Nursery - Yr 6. 
Nursery appointments will take place on Thursday 14th October 2021 (Nurs Porter) Friday 15th October 2021 (Nurs Steadman) during the morning.
Each class teacher will put up appointment lists indicating the times that they are available. Please note that these will vary slightly for each teacher. This is a valuable opportunity for you to talk with your son or daughter's class teacher.
Appointments allow a maximum of 5 minutes for each set of parents. If you need additional discussion time you may need to make a further appointment on another day.
When signing up there is an opportunity to write an 'optional comment', can we please ask that you write the name of the parent that you would like the teacher to call and the phone number that we can contact you on. If not, staff will ring the mobile number of the parent who is the allocated number 1 contact on our system.  If there is no response at the allocated time, then staff will leave a message and try to call you again after they have spoken to other parents, if time allows.  If the selected dates are not convenient, please put a note in your child's planner and the member of staff will arrange a mutually convenient time to speak to you.
I would be grateful if parents did not ring the office to make appointments - we simply do not have the capacity to make appointments on behalf of parents.
Harvest Monday 4th October 2021 until Monday 18th October 2021
In the weeks leading up to half term, we will be celebrating Harvest. Thank you to many parents who have already sent in their donations.  This year we have decided again to help the Black Country Foodbank who collect items to feed families in crisis in our community. Black Country Foodbank helps vulnerable individuals and families in crisis through the provision of 3 days emergency food supplies while a longer-term solution is developed. The services we provide have an enormous impact on the people who use them, giving them an important breathing space at a time of great need.
The Foodbank would like to collect a range of items so that they don't have an abundance of some items and a shortfall of others. So, we are going to ask each class to donate particular items, so that we should manage to collect a selection across the school. We will be launching the appeal in classroom assemblies next week, but thought you may like advance warning so that perhaps you can add an extra item into your shopping. Please make sure that the foods are "in date", i.e. within their 'best before' dates as the Foodbank can't give away food that is past its best-before date and we don't want to waste any donations.
In these uncertain times, many parents are turning to Food banks for help.  I know that they will greatly appreciate your donations.
If you feel able to support this appeal, then please bring the item asked from your child's class on the list below, anytime from Monday 4th October 2021 until Monday 18th October 2021 to the main Reception foyer and leave the items in the conservatory. 
Nursery - Any items from the lists below.
Year R  - Miss Cleeton - Tinned meat or fish
Year R - Miss Postings - Carton of U.H.T.(long life) milk
Year 1 - Mrs Cartwright - Tinned Potatoes, tinned Vegetables
Year 1 - Miss Jordan - Tinned fruit, cartons of orange juice
Year 2 - Mr Wade - Hot chocolate, small jars of coffee, tea
Year 2 - Miss Barclay - Sugar, biscuits
Year 3/4 - Mrs Oliver -Soup, (tinned/carton/packet), instant noodles
Year 3/4 - Mrs Cameron - Rice, dried pasta, couscous
Year 3/4 - Mrs Morton - fruit squash/cordial
Year 5/6 - Mr Baker Cereal (preferably non sugared)
Year 5/6 - Mr Raybould Toiletries (soap, shower gel shampoo, baby toiletries, wipes  etc)
Year 5/6 - Miss Dorricott Any of the items above.
Absent children
In the last couple of weeks we have had several poorly children. The majority of parents are great at keeping us up to date and letting us know if their child will not be attending school and why. This is really helpful as we have to annotate our registers giving reasons for children's absence. Can I remind parents of the procedure for ill children?
If you feel that your child has an illness which may warrant them remaining at home then you must:
Consider first of all whether you feel that your child would still be able to take part in the majority if not all of the school's activities. In this case, you should still send your child to school. Should your child become unwell during the day and/or where the school feels that the child is no longer able to participate in school activities, the school will contact you to collect your child.
If you feel that your child cannot take part in the school's activities and would be better remaining at home then you must contact the school as soon as possible on the first/each day of absence before 9:05am. When parents do not contact us by 9.05am the absence will be recorded as unauthorised.
How to log on to Schoollife app.
To access our website enter the following web address: https://blanford.sch.life/               
'School Life' enables us to communicate more efficiently to the people that matter, you the parents and guardians of our children!  You will receive push notifications, text messages, newsletters etc.  to a number of devices.  You would also be able to download the app and have constant access to any messages we are sending out!
You will need to download the school life app from either the Google Play store (for Android smartphones and tablets) or the Apple App Store (for iPhones, iPods and iPads). Search for 'schoollife' (all one word) and then look for the School Life logo.
Once downloaded and installed, open the app up and accept the notifications, when asked.
Finally, login with your personal login details below and start receiving all the important notifications.
If you do not have an Apple IOS or Google Android device, you can use your logon details on our school website to get all of the same content.
Safeguarding - Social media and the safety of our children
We understand that parents want to record events and activities that their children are involved with in school. Memories of happy times are precious and we have no wish to stop parents from celebrating their children's achievements. However, whilst many parents 'share' photos of their children freely on social media platforms, there are also many parents who, for extremely good reasons, do not want their children to appear on Facebook, Twitter, What's App etc.
The post below has been brought to our attention and explains the position extremely well. Please take time to read it and to reflect on the views in it. Can I remind parents that photos taken in school where other children can be clearly identified MUST NOT be uploaded onto social media - this is to protect the wellbeing of all of our children. Thank you for supporting us in keeping children safe.
"When your school asks you not to take photos of your children when they are in groups I can't stress enough how important this is. Children that attend your child's school may be in care and or need safeguarding from their family. Your photo could give away that child's location. Children may have moved with mums/dads to escape domestic violence etc...and do not want to be found. Many parents safeguard their children by not putting them on the internet/social media etc and I'm sure they will not want them sneaking in the background of a photo you have taken.  Unfortunately, not all children have had loving safe family environments and many are being protected for one reason or another.  Please support your school in safeguarding the children that attend." 
Asthma
Please see the back to school advice from Dudley Public Health.
A polite reminder for late pick ups
Recently, we have had a number of children not being collected on time at the end of the school day. We know that at times this is unavoidable, if this is the case, please call the office to notify us, so that we can take your child to the office. If your child is not collected, then your child may be taken to After School Club, where a fee will be charged.
Forthcoming dates
W/C Monday 11th October – Bikeability – KS2 only – see email sent for your child's class – refer to planner.
Friday 15th October – Yr 5/6B Class Assembly – Link will be sent to parents who have consented for their child to take part
Friday 15th October – Black History Month 'Proud to Be' Day. As a school we have decided to join in with this year's Black History Month campaign 'Proud to Be'. We feel that it is important we get involved in this, especially given recent issues relating to George Floyd/Black Lives Matter and the online racism seen after the England Euro's final. The theme this year is aimed at celebrating children's differences, whether that be appearances, cultures, or beliefs etc. and raising awareness of the contribution and achievements of those with African or Caribbean heritage.
Therefore, on Friday 15th October we will have a 'Proud to Be' day in school. Children will be able to wear their own clothes on that day, as a way to express their individuality. Throughout the day children will have opportunities to share stories from different black cultures and focus upon the lives and achievements of a famous black figure, as well as taking part in various other fun activities!
Thursday 21st October – TTRS Dress Up Day for those eligible – see planner nearer the date
Thursday 21st October - 4.30pm – 6.00pm – Monster Mash – Yr 1 – Yr 6 Only
Thursday 21st October – break for half term
Friday 22nd October – INSET Day – school closed to children
Monday 1st November – School reopens for all pupils at the usual time. All children from Years 1 -6 to wear winter uniform. White shirt/tie, jumper/cardigan, grey trousers/skirt/pinafore (NOT BLACK). Black/plain/not patterned or fashion boots or shoes – similar to the photographs please. Trainers should not be worn for school. Children are able to come to school in wet/snowy weather in their wellington boots and change into their pumps or school shoes. Thank you for your support.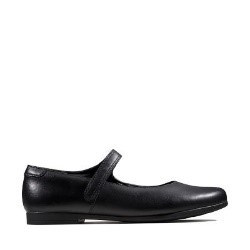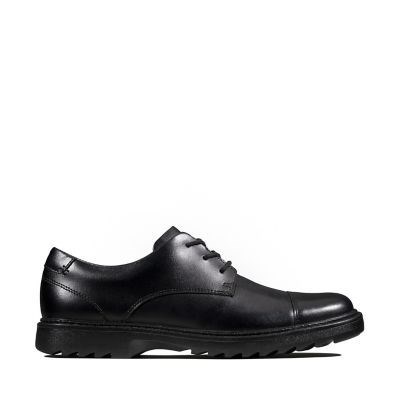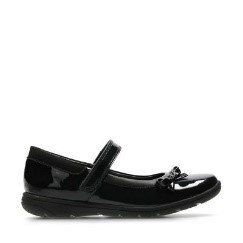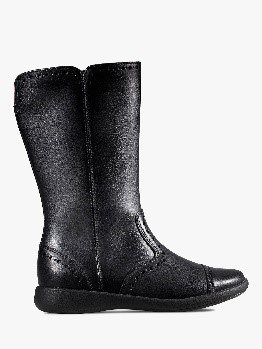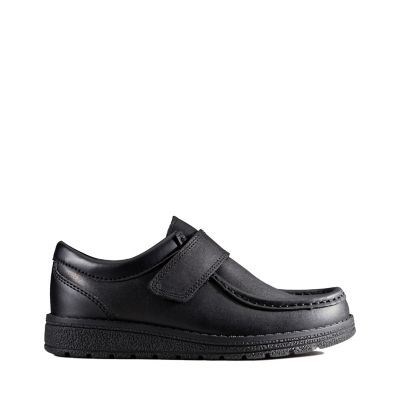 Thursday 11th November – Remembrance Day – children who attend Beavers, Cubs, Rainbows or Brownies can come to school in their uniform.
Friday 19th November - Children In Need. Children can wear their own clothes and donate £1 towards the charity. Nursery – Year 6. If children do not wish to participate please send your child in their uniform. Many thanks.
Have a lovely weekend.
Mrs Miller and Miss Stanton